100+ Family-Pleasing Vegan Thanksgiving Recipes
Get Started Creating Your Own Thanksgiving Menu!
Thanksgiving is almost upon us, and though our gatherings might be smaller than in years past, we can still take time to prepare and enjoy delicious food with love and gratitude. This roundup of 100+ vegan Thanksgiving recipes includes appetizers, soups, salads, mains, sides, and desserts made with whole-food ingredients, for a healthful, truly nourishing feast. Browse recipes by category and use the "Add to Menu" feature to build a custom Thanksgiving menu you can email to yourself. Or, if you'd rather leave the menu-building to us, download our Thanksgiving e-cookbook featuring a make-ahead menu by FOK Chef Darshana Thacker.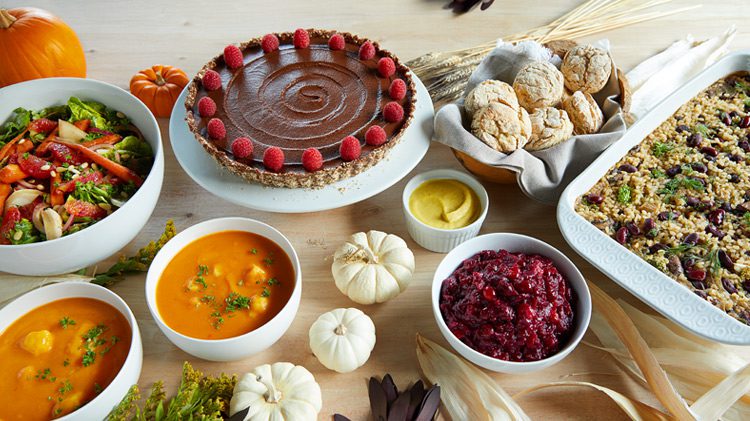 free download
FOK Thanksgiving e-Cookbook
Usher in the holiday season with our deliciously festive plant-based menu.