Prep-time: /

Ready In:

Makes 4 steaks
Get traditional steakhouse flavor without the animal products when you dig into a plate of this satisfying cauliflower steak with creamed spinach. Nestled into a bed of tender farro and sweet roasted onions, the savory steaks are browned to perfection and mimic the thick texture of meat. Nutritional yeast adds a cheesy, salty flavor to the creamed spinach, which is so good you'll want to include it in grain bowls and other meal combos. This restaurant-quality recipe is perfect for impressing guests or whipping up a fancy Valentine's Day dinner at home.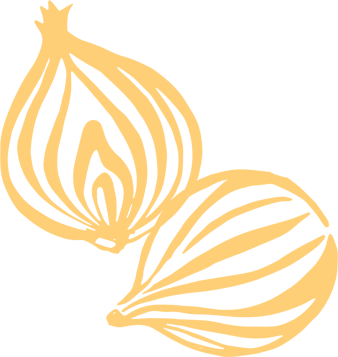 Ingredients
1 to 2 heads cauliflower, leaves removed (3 lb. total)

1 large sweet onion, sliced ¼-inch thick

1 teaspoon reduced-sodium tamari

Freshly ground black pepper, to taste

1 lb. fresh baby spinach

¼ cup thinly sliced shallot

3 cloves garlic, minced

2 tablespoons whole wheat flour

2 tablespoons nutritional yeast

2 cups unsweetened, unflavored plant-based milk

¼ teaspoon freshly grated nutmeg

3 cups hot cooked farro

Red pepper flakes, to taste
Instructions
Preheat oven to 450°F. Line two baking sheets with foil. Carefully trim stem ends from cauliflower, leaving cores intact so florets are still attached. Place cauliflower heads, core sides down, on cutting board. Using a chef's knife, cut cauliflower vertically into four 1- to 1¼-inch-thick "steaks" (reserve ends and loose pieces for another use). Arrange steaks and onion slices on prepared baking sheets.

In a small bowl combine tamari and 1 tablespoon water. Brush mixture over steaks and onion. Sprinkle with black pepper. Roast 25 to 30 minutes or until golden, turning once. Halve onion slices.

Meanwhile, for creamed spinach, in an extra-large skillet cook and stir spinach, half at a time, over medium until wilted, adding water, 1 to 2 tablespoons at a time, to help it wilt. Transfer to a colander. Squeeze out liquid. In the skillet cook shallot and garlic over medium, stirring and adding water, 1 tablespoon at a time, as needed to prevent sticking. In a small bowl whisk together flour, nutritional yeast, and ¼ cup of the plant milk. Add remaining plant milk to skillet. Gradually whisk in flour mixture. Cook and stir 8 minutes or until mixture is thickened and bubbly. Stir in nutmeg then spinach.

Serve cauliflower over farro. Top with onion and spinach. Sprinkle with crushed red pepper.