Prep-time: /

Ready In:

Makes 13 cups + 1 cup dressing
Succulent roasted beets and leeks pack flavor into this hearty main-dish salad, which also features quinoa, watercress, garlicky croutons, and a quick Cashew Caesar Dressing that brings it all together.
With slender white stalks and green tips, baby leeks have a delicate oniony flavor and get meltingly tender as they cook. But if you can't find baby leeks, use small leeks and cut them lengthwise into halves or quarters, or substitute scallions.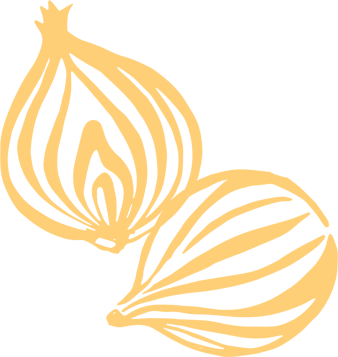 Ingredients
Cashew Caesar Dressing
⅔ cup raw cashews

1 tablespoon nutritional yeast

1 tablespoon Dijon-style mustard

1 clove garlic

½ teaspoon lemon zest

1 to 2 teaspoons capers, drained
Platter
2 cloves garlic, halved

4 slices sprouted grain bread

1½ lb. trimmed red and/or yellow beets, peeled and cut into 1½-inch wedges

2 tablespoons white balsamic vinegar or white wine vinegar

Sea salt and freshly ground black pepper, to taste

2 sprigs fresh thyme

8 whole baby leeks or scallions (green onions), trimmed

1½ cups tricolor quinoa, rinsed and drained

4 cups fresh watercress or mixed baby greens
Instructions
Make Cashew Caesar Dressing: Soak cashews in enough hot water to cover 30 minutes; drain, reserving water. In a blender combine cashews, ½ cup of the reserved water, the nutritional yeast, mustard, garlic, lemon zest, and capers. Cover and blend until smooth. If needed, thin to desired consistency with remaining water. Set aside.

Preheat oven to 325°F. Rub each garlic half on both sides of a bread slice. Cut bread into ½-inch cubes and spread on a rimmed baking sheet. Bake 10 to 15 minutes or until crispy, stirring once. (This can be done ahead. Store croutons in an airtight container.)

Increase oven temperature to 425°F. Place beets in a single layer in a foil-lined shallow baking pan. (If using red and yellow beets, separate them in pan.) Drizzle with 1 Tbsp. of the vinegar; toss to coat. Season with salt and pepper. Add thyme sprigs. Cover with foil. Roast 25 minutes.

Meanwhile, place baby leeks in another shallow baking pan. Drizzle with the remaining 1 Tbsp. vinegar. Season with salt and pepper. Uncover beets. Add leeks to oven. Roast 6 to 8 minutes or until beets and leeks are tender; cool. Discard thyme.

While beets are roasting, in a medium saucepan combine quinoa and 3 cups water. Bring to boiling; reduce heat. Cover and simmer about 15 minutes or until liquid is absorbed. Toss with 2 Tbsp. of the Cashew Caesar Dressing.

On a platter or in a large shallow bowl, arrange croutons, beets, leeks, quinoa, and watercress. Serve with dressing. Serve warm or at room temperature. Store leftover Cashew Caesar Dressing in an airtight container in the refrigerator up to 1 week.