Prep-time: /

Ready In:

Makes 1 frittata
The natural sweetness of pumpkin plays well with the savory, earthy notes of fresh mushrooms in this rustic risotto frittata. A cast-iron skillet does double duty for cooking and keeping this hearty dish warm for serving. Fresh gremolata on the side adds color and bright flavor. Discover more recipes for a delicious and healthy vegan Thanksgiving dinner.
This recipe was originally published on Sept. 17, 2020, and has been updated.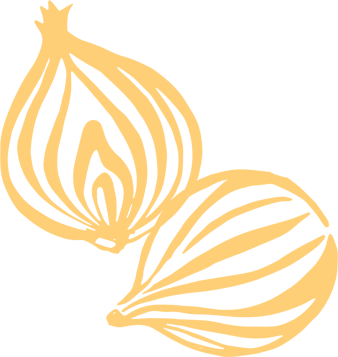 Ingredients
1 lb. assorted fresh mushrooms (such as shiitake, cremini, and button), sliced

1 tablespoon tamari

Freshly ground black pepper, to taste

1 32-oz. container low-sodium vegetable broth

2 medium leeks, halved and sliced (2 cups)

6 cloves garlic, minced

2 cups dry short grain brown rice

1 15-oz. can pumpkin

2 tablespoons flaxseed meal

½ cup dry whole wheat breadcrumbs

2 tablespoons lemon juice

Sea salt, to taste

2 tablespoons finely chopped fresh Italian parsley

1 tablespoon finely chopped fresh basil

1 teaspoon lemon zest
Instructions
Preheat oven to 450°F. Line a large shallow baking pan with parchment paper. Spread mushrooms in a single layer in baking pan. Sprinkle tamari and pepper over mushrooms. Roast about 25 minutes or until golden.

Meanwhile, for risotto, in a medium saucepan bring broth and 2 cups water to simmering over medium. In a large saucepan cook leeks and 4 of the garlic cloves over medium about 5 minutes or until tender, stirring occasionally and adding water, 1 to 2 Tbsp. at a time, as needed to prevent sticking. Add rice; cook and stir 1 minute. Add ½ cup hot broth to rice; cook, stirring constantly, until liquid is almost absorbed. Continue adding broth ½ cup at a time, making sure most of the liquid is absorbed before adding more, until all liquid is absorbed and rice is just tender, about 45 minutes. Stir in pumpkin.

Meanwhile, in a small bowl stir together flaxseed meal and ⅓ cup water; let stand 10 minutes. Stir flaxseed mixture, bread crumbs, roasted mushrooms, and lemon juice into risotto. Season with salt and pepper.

Reduce oven temperature to 350°F. Spoon risotto mixture into a 10-inch cast-iron or oven-going skillet, spreading into an even layer. Bake 40 minutes or until top is dry and frittata seems set. To transport, cover skillet and wrap in a towel.

For topping, stir together parsley, basil, lemon zest, and the remaining 2 garlic cloves. Place in a resealable plastic bag to transport.

To serve, uncover skillet. Cut into wedges and sprinkle with topping.