Prep-time: /

Ready In:

Makes one 10-inch tart
This stunning sweet potato tart uses two different types of tubers to achieve the scrumptious end result. Orange sweet potatoes are mashed with zesty orange juice and warming pumpkin pie spice to create a custard-like filling, while steamed purple sweet potato petals are placed in an eye-catching rosette pattern and topped with crushed almonds. (Steaming the purple potatoes separately and adding them after baking ensures the best texture and color.) The nutty oat and almond crust contrasts nicely with the earthy sweetness of the tart filling, and you can top each slice with Aquafaba Whipped Cream if you want an extra dose of decadence. Serve up this jaw-dropping dessert when you want to impress guests and end your evening on a sweet note!
For more vegan sweet potato desserts, check out these tasty recipes: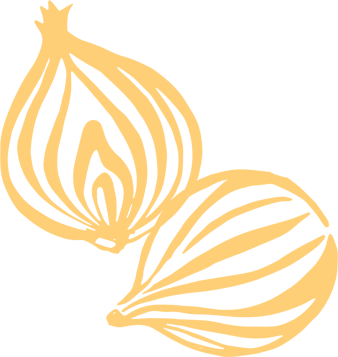 Ingredients
2 cups rolled oats

¼ cup flaxseed meal

¼ cup almond butter

1½ teaspoons pumpkin pie spice

5 tablespoons unsweetened, unflavored plant-based milk

1 cup orange juice, strained to remove pulp

3 tablespoons finely chopped dates

2 cups mashed orange sweet potatoes

½ teaspoon arrowroot powder

1½ cups very thinly sliced peeled purple sweet potatoes

2 tablespoons almonds, toasted and chopped

1 recipe Aquafaba Whipped Cream (optional)
Instructions
Preheat oven to 400°F. For crust, in a food processor combine oats, flaxseed meal, almond butter, and 1¼ teaspoons of the pumpkin pie spice. Pulse until combined. With processor running, slowly add milk until mixture starts to cling together and is slightly moistened. Press mixture onto the bottom and up sides of a 10-inch tart pan. Place pan on a baking sheet. Bake 8 minutes. Remove crust from oven and reduce oven temperature to 350°F.

Meanwhile, for orange sauce, in a small saucepan combine orange juice, dates, and the remaining ¼ teaspoon pumpkin pie spice. Bring to boiling; reduce heat to a gentle boil. Gently boil 7 to 10 minutes or until reduced by half (to ½ cup). Set aside 2 tablespoons of the sauce.

For filling, combine mashed orange sweet potatoes, arrowroot powder, and 6 tablespoons of the orange sauce. Pour filling into partially baked tart crust.

Bake 35 to 45 minutes or until filling is set, covering loosely with foil if needed to prevent overbrowning. Cool tart in pan on a wire rack.

Meanwhile, place purple sweet potato slices in a steamer basket in a large saucepan. Add water to saucepan to just below basket. Bring to boiling. Steam, covered, 3 to 5 minutes or until tender. When tart is slightly cooled, carefully arrange potato slices in concentric circles on top of filling. Brush with the reserved orange sauce. Sprinkle with toasted almonds and serve with

Aquafaba Whipped Cream

(if using).