Prep-time: /

Ready In:

Makes 8 to 10 cups
This smooth, emerald-hued soup features tasty bites of tender chickpeas and sweet green peas. An immersion blender makes quick work of puréeing the base, but you can also scoop the soup into a traditional blender and purée it in batches. Seasoned with creamy tahini, dill, and lemon juice, this satisfying soup is an easy and creative way to eat your veggies and a worthy edition to your 2021 Thanksgiving menu!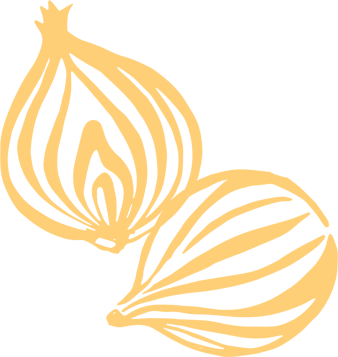 Ingredients
8 oz. broccoli

1 medium onion, roughly chopped (2 cups)

2 medium potatoes, cut into ½-inch dice (2 cups)

3 cloves garlic, minced

4 cups chopped fresh Swiss chard, with stems

4 cups chopped fresh collard greens, stems removed

4 cups chopped fresh spinach

1 (15-oz.) can chickpeas, rinsed and drained (1½ cups)

3 tablespoons lemon juice, divided

2 tablespoons finely chopped fresh dill, divided

⅛ teaspoon freshly ground black pepper

Sea salt, to taste

2 tablespoons tahini

½ cup pomegranate seeds

½ cup fresh or frozen green peas
Instructions
Cut the broccoli into large pieces, keeping the florets separate from the stems. You should have about 4 cups total. Peel any very tough stems. Place stems in a large soup pot. Add onion, potato, garlic, and 3 cups water. Bring to boiling over high heat; then reduce heat to medium-low. Cook, covered, 10 minutes.

Add broccoli florets to the pot and cook 15 minutes more, or until broccoli is very tender. Add the Swiss chard and collard greens; cook 5 minutes more. Add the spinach; cook another 5 minutes.

Use an immersion blender to puree the soup until smooth. (Or carefully transfer the soup to a blender, working in batches if necessary, and blend until smooth, then return pureed soup to the pot.) The consistency should be moderately thick; add a little water if you need to thin it.

Stir in 1 cup chickpeas, the lemon juice, 1 tablespoon dill, and the pepper. Season with salt. Return soup to boiling, then turn off heat.

Meanwhile, in a small bowl, whisk the tahini with ¼ cup water until a smooth paste forms; stir mixture into soup.

For topping, in another small bowl combine pomegranate seeds, green peas, the remaining ½ cup chickpeas, and the remaining 1 tablespoon dill. Ladle soup into bowls, and garnish each with 2 tablespoons of topping. Serve warm.