Prep-time: /

Ready In:

Makes one 13×9-inch casserole
A hint of black salt gives this scrumptious vegan casserole a quiche-like flavor profile, making it perfect to devour for either brunch or dinner. Hearty potato slices soak up the savory, herb-infused sauce, which is given an extra creamy boost with the help of shredded tofu. Earthy spinach and umami-rich trumpet mushrooms provide bursts of delicious flavor so each bite is full of complex textures and tastes. Perfect for tucking into on a cold night, the comforting combination of ingredients makes this recipe a keeper! Garnish with fresh chopped herbs or an extra dusting of nutritional yeast to really take it over the top.
For more vegan casserole recipes, check out these tasty ideas: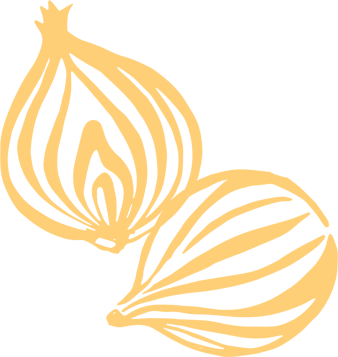 Ingredients
2 lb. Yukon Gold potatoes, scrubbed and sliced into ⅛-inch- thick rounds (about 8 cups)

2 cups chopped yellow onion

2 cups chopped fresh trumpet mushrooms

4 teaspoons garlic powder

2 teaspoons dried thyme, crushed

4 cups fresh or frozen spinach, chopped

Sea salt, to taste

Freshly ground black pepper, to taste

7 oz. extra-firm tofu, drained and grated on the large holes of a box grater (1 cup)

2¾ cups unsweetened, unflavored plant-based milk

½ cups chickpea flour

1 cup brown rice flour

½ cup nutritional yeast

1½ teaspoons baking powder

1 teaspoon black salt or sea salt

¼ teaspoon ground turmeric

¼ teaspoon freshly ground black pepper
Instructions
Preheat oven to 400°F. Bring a large pot of water to boiling. Add potatoes; boil 4 minutes to partially cook them. Drain; return potatoes to pot.

In an extra-large skillet cook onion, mushrooms, 2 teaspoons of the garlic powder, and the thyme over medium 10 minutes or until vegetables are just tender. (The mushrooms should release enough moisture to prevent vegetables from sticking.) Add spinach and season with sea salt and pepper; cook 2 minutes more.

Transfer half of the spinach mixture and half of the grated tofu to the pot with potatoes.

For sauce, in a blender combine the remaining eight ingredients and the remaining 2 teaspoons garlic powder. Cover and blend until smooth.

Add sauce to the pot with potatoes; stir to combine. Transfer mixture to a 13×9-inch baking dish. Spread the remaining spinach mixture and remaining tofu over the potato mixture. Cover with foil or an oven-safe lid.

Bake 20 minutes; uncover and bake 15 to 20 minutes more or until edges and top start to brown. Let stand 10 minutes before serving.