Prep-time: /

Ready In:

Makes 40 meatballs
Looking for a crowd-pleasing appetizer for your next gathering? These vegan, plant-forward skewers featuring meatballs and orange slices are sure to do the trick. Present them on a platter with a tangy glaze for spooning or dipping.
Note that this recipe calls for cooked brown rice, so be sure to have that ready to go.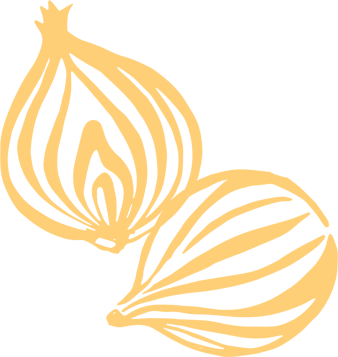 Ingredients
MEATBALLS
2 cups chopped fresh mushrooms

½ cup chopped onion

2 cloves garlic, minced

½ teaspoon dried marjoram or summer savory, crushed

½ teaspoon dried sage, crushed

½ teaspoon dried thyme, crushed

Sea salt and freshly ground black pepper, to taste

1 15-oz. can no-salt-added garbanzo beans (chickpeas), drained (reserve liquid) and rinsed

1 cup cooked brown rice, cooled

½ cup whole wheat panko bread crumbs

5 orange slices, quartered
CRANBERRY GLAZE
2 cups fresh or frozen cranberries

½ cup orange juice

⅓ cup packed brown sugar

2 tablespoons pure maple syrup

½ teaspoon dry mustard
Instructions
To make Cranberry Glaze, in a saucepan combine all Cranberry Glaze ingredients and ¼ cup water. Cook over medium about 10 minutes or until berries burst, stirring occasionally. Transfer mixture to a blender or food processor. Cover and pulse until nearly smooth. If needed, thin with additional orange juice. Transfer to a serving dish.

Preheat broiler. In a large nonstick skillet cook mushrooms, onion, and garlic over medium 5 minutes or until tender, stirring occasionally and adding water, 1 to 2 Tbsp. at a time, as needed to prevent sticking. Stir in marjoram, sage, thyme, salt, and pepper.

In a food processor combine mushroom mixture, chickpeas, rice, and panko. Pulse until very finely ground but not smooth. Add 1 to 2 Tbsp. reserved chickpea liquid (aquafaba) if needed to moisten mixture. Let mixture stand 10 minutes. Form mixture into forty 1-inch balls. Arrange balls on a large baking sheet.

Broil meatballs 4 to 6 inches from the heat about 10 minutes or until lightly browned and set, turning once.

Thread 2 meatballs and an orange piece on each of 20 short skewers or long toothpicks. Place on a platter with Cranberry Glaze on the side. To transport, cover platter and place in an insulated carrier with a hot pack.