Prep-time: /

Ready In:

Makes one 10-inch pie
There's a reason that purple is the color of royalty: This gorgeous, flavor-packed sweet potato pie is truly majestic. A zesty blueberry sauce dials up the vibrancy of this decadent dessert, but the deep purple hue comes primarily from purple sweet potatoes in the filling. Their creamy composition makes for a velvety smooth texture, and their subtle sweetness is enhanced with lime zest and a little sugar. The homemade pie crust, which features the warming flavors of walnuts and cinnamon, provides the perfect base for the no-bake filling. Simply chill it in the fridge, add the blueberry sauce, and give yourself the royal treatment by enjoying a big slice.
For more decadent vegan pies, check out these tasty ideas: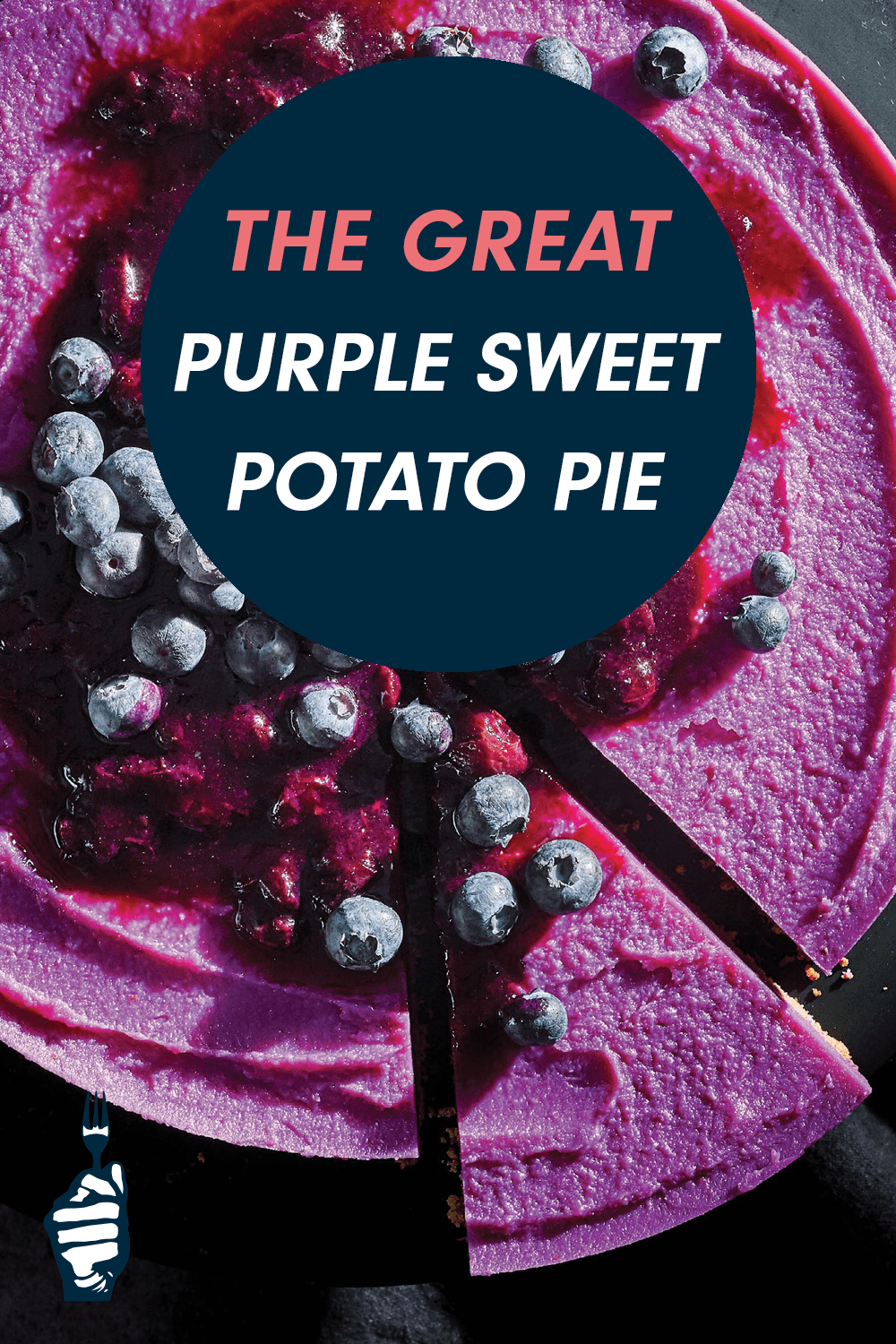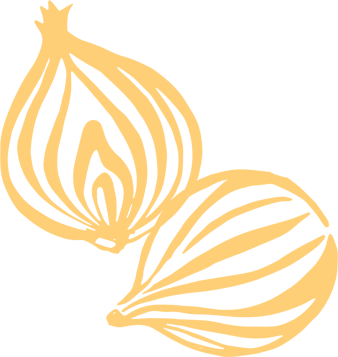 Ingredients
Pie
1 cup oat flour or whole wheat flour

1 cup walnuts

3 tablespoons pure cane sugar

1 tablespoon brown or golden flaxseed meal

½ teaspoon regular or sodium-free baking powder

¼ teaspoon ground cinnamon

⅛ teaspoon sea salt

1 ½ lb. purple sweet potatoes

¾ cup unsweetened, unflavored plant-based milk

¼ cup + 2 tablespoons pure cane sugar or pure maple syrup

3 tablespoons lime juice (preferably from Key limes)

1½ tablespoons lime zest
Blueberry Sauce
1 cup fresh or frozen blueberries

1 tablespoon pure cane sugar or pure maple syrup

1 tablespoon lime zest
Instructions
Preheat oven to 350°F. Line the bottom of a 10-inch springform pan with parchment paper.

For crust, in a food processor combine the first seven ingredients (through salt). Process until combined and nuts are ground. Add 2 tablespoons water; pulse to incorporate. The mixture will be crumbly, but it should bind when pinched between your fingers. If it doesn't, add another 1 tablespoon water and pulse to combine.

Spoon mixture into prepared pan. Use the bottom of a bowl or a ladle to press it evenly into bottom of pan. Bake 20 minutes. Transfer to a wire rack and let cool to room temperature.

For filling, place the whole sweet potatoes in a steamer basket in a large saucepan. Add water to saucepan to just below basket. Bring to boiling. Steam, covered, 15 minutes or until tender when pierced with a fork. Place sweet potatoes under cold running water to cool. When cool enough to handle, slip off and discard the peels. Transfer sweet potatoes to a bowl, lightly mash them, then transfer to a food processor. Add milk, sugar, lime juice, and lime zest; process until smooth.

Spoon filling over cooled crust and smooth with a spatula. Chill at least 1 hour before serving.

For Blueberry Sauce, in a small saucepan combine blueberries, sugar, and 3 tablespoons water. Bring to boiling; reduce heat. Simmer, uncovered, 3 minutes or until blueberries begin to break down and the liquid is syrupy. Remove from heat. Stir in lime zest.

To serve, release sides of springform pan from pie. Top pie with Blueberry Sauce.