Prep-time: /

Ready In:

Makes 9½ cups
This lusciously creamy potato soup has subtly sweet undertones thanks to a handful of caramelized garlic that turns a simple dish into a work of art. Cannellini beans add nutrient-dense heartiness and an extra level of velvety smooth texture, which pairs perfectly with the chewy contrast of cooked farro. Feel free to get creative with how you dress up each serving, but our favorite garnish combo is crisp snap peas, aromatic chives, and spicy red pepper flakes. Thinly sliced radishes, whole wheat croutons, or chopped parsley would also make excellent toppings.
Tip: For 2 cups cooked farro, cook 1 cup dry farro according to package directions
For more creamy vegan soup recipes, check out these tasty ideas: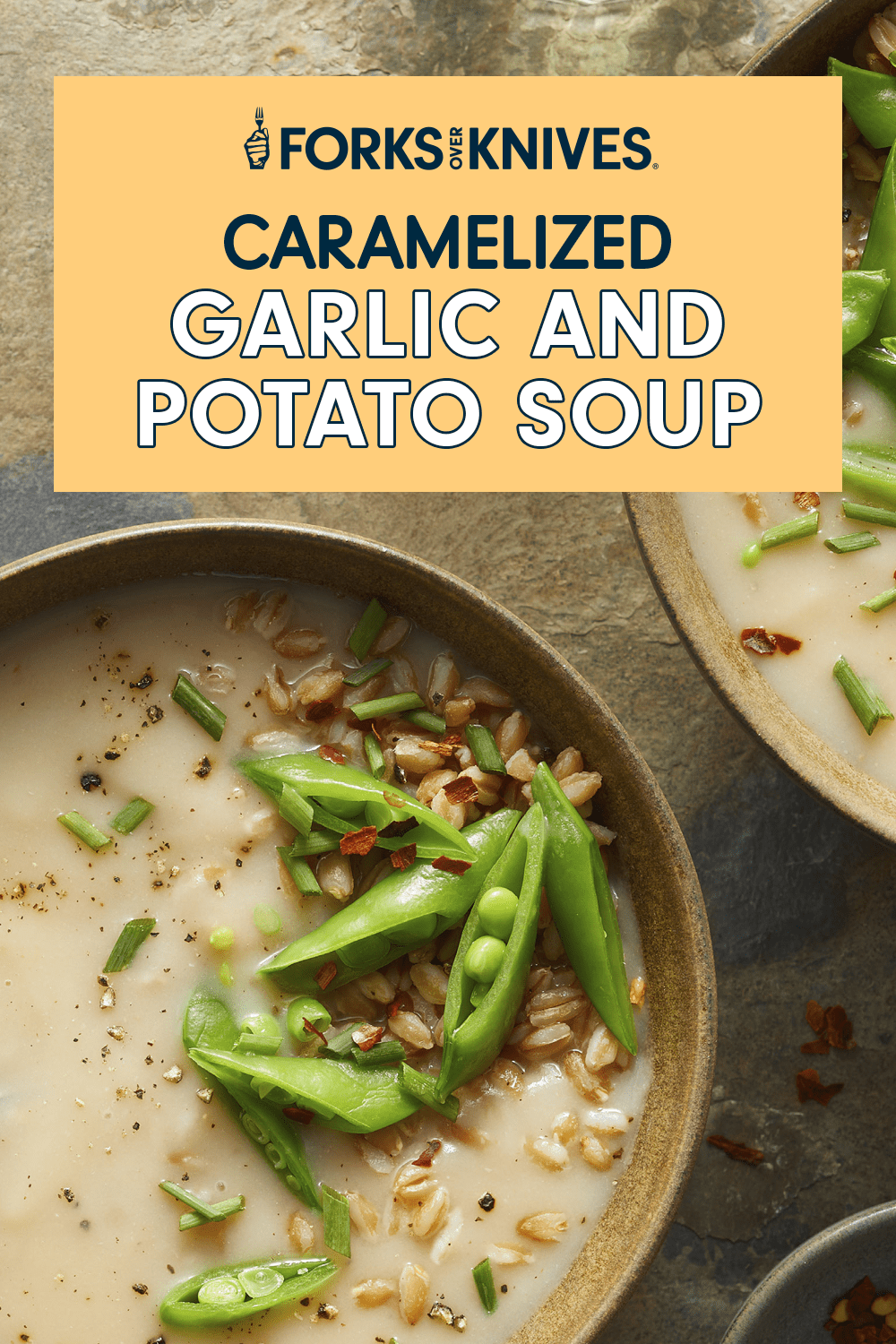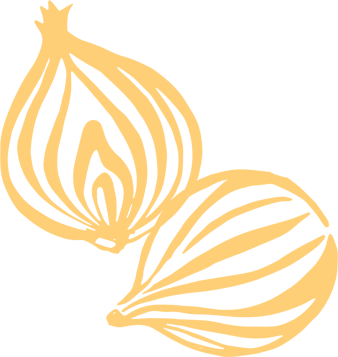 Ingredients
12 cloves garlic

4 cups low-sodium vegetable broth

4 cups cubed peeled russet potatoes (1½ lb.)

1 15-oz. can no-salt-added cannellini beans, rinsed and drained (1½ cups)

1 cup unsweetened, unflavored plant-based milk

2 tablespoons brown rice vinegar

Sea salt, to taste

Freshly ground black pepper, to taste

2 cups hot cooked farro (see tip in intro)

½ cup slivered sugar snap peas

Chopped fresh chives

Crushed red pepper
Instructions
In a covered 4-quart Dutch oven cook whole garlic cloves in ¼ cup of the broth over medium-low about 15 minutes. Remove lid and continue cooking until tender and golden, stirring occasionally and adding water, 1 to 2 tablespoons at a time, as needed to prevent sticking.

Add the remaining broth, the potatoes, beans, and 2 cups water. Bring to boiling; reduce heat. Cover and simmer about 15 minutes or until potatoes are tender. Using an immersion blender, blend mixture until smooth. Stir in milk and vinegar. Season with salt and black pepper.

Serve soup over farro. Top with sugar snap peas, chives, and crushed red pepper.