Prep-time: /

Ready In:

Makes one 9-inch torte
Dreena Burton's savory vegan holiday torte makes a beautiful and delicious centerpiece for your next Thanksgiving feast. Flecked with cranberries, herbs, and pumpkin seeds, it's a souped-up vegan loaf reimagined in torte form that's packed full of everything you love about holiday stuffing—no turkey required. Brown rice, oats, and chickpeas form the hearty base, which includes mouthwatering sautéed onions, white wine, and poultry seasonings. Chopped apples add bursts of juicy sweetness to each bite and celebrate the season's best produce. Brushing the torte with a layer of vegan Worcestershire sauce infuses savory flavor into every nook and cranny as it bakes in the oven. Serve each slice with a side of cranberry relish or vegan gravy, and watch how quickly your loved ones gobble it up!
For more vegan Thanksgiving mains, check out these tasty ideas: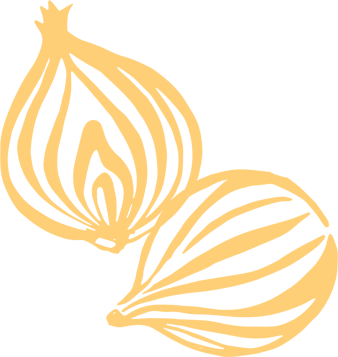 Ingredients
1½ cups ½-inch diced apples

1 tablespoon lemon juice

1½ cups chopped onions

¼ cup dry white wine or water

2 large cloves garlic, roughly chopped

2 teaspoons poultry seasoning

¾ teaspoon sea salt

Freshly ground black pepper, to taste

2 15-oz. cans chickpeas, rinsed and drained (3 cups)

3 tablespoons vegan Worcestershire sauce, plus 1 to 2 tablespoons for topping

1 tablespoon tahini

2½ cups cooked brown rice

1 cup rolled oats

¾ cup toasted pumpkin seeds, plus 2 tablespoons for topping

2 to 3 tablespoons dried cranberries or sliced fresh cranberries, for topping (optional)
Instructions
Preheat oven to 375°F. In a small bowl toss apples with lemon juice.

In a large skillet cook onions, wine, garlic, poultry seasoning, ¼ teaspoon of the salt, and a few grinds of pepper over medium 10 minutes or until onions soften and turn golden, stirring occasionally and adding water, 1 to 2 tablespoons at a time, as needed to prevent sticking and to loosen any browned bits in bottom of skillet.

Transfer onion mixture to a food processor. Add chickpeas, 3 tablespoons Worcestershire sauce, the tahini, and the remaining ½ teaspoon salt. Process until mixture is fairly smooth. Add rice, oats, and ¾ cup pumpkin seeds; pulse to combine. Scrape sides of food processor; process just until mixture reaches a fairly uniform consistency but still has some texture. (Don't overprocess or the rice will become sticky.) Remove blade from food processor. Stir in apples.

Transfer mixture to a 9- or 10-inch nonstick springform pan. Use a spatula to smooth out the mixture, lightly pressing to evenly distribute. Spread the remaining 1 to 2 tablespoons Worcestershire sauce over surface of mixture. Sprinkle with the remaining 2 tablespoons pumpkin seeds and the cranberries (if using).

Bake 30 minutes or until torte is slightly firm and top is lightly browned. Let stand 10 minutes. Release pan's outer ring. Cut torte into wedges.