This comforting dish has it all—a savory umami-rich gravy, tender veggie wheatballs, and satisfying whole wheat pasta to soak up all the delicious flavors. Mushrooms are the star of this recipe and make appearances in both the gravy and wheatballs, so make sure to get the freshest you can find. And when it comes to the pasta, any shape will work, but the gravy clings the best to curly varieties such as fusilli. Sprinkle everything with fresh herbs, and enjoy!
Tip: The hearty wheatballs freeze well; make them up to 2 weeks in advance and freeze in airtight containers.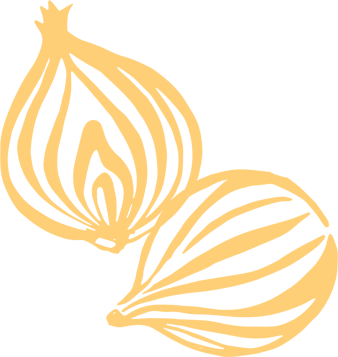 Ingredients
1¼ lb. fresh mushrooms

3 cups chopped onion

1 15-oz. can white beans (any variety), rinsed and drained (1½ cups)

1 cup whole wheat bread crumbs

1 cup cooked quinoa

½ cup + 1 tablespoon chopped fresh parsley

2 tablespoons finely chopped fresh sage

2 tablespoons finely chopped fresh thyme

1 tablespoon flaxseed meal

12 cloves garlic, minced

4½ teaspoons white wine vinegar

½ teaspoon baking soda

¼ teaspoon sea salt

⅛ teaspoon freshly ground black pepper

4 cups dry whole wheat pasta, such as farfalle or fusilli

2 cups fresh or frozen spinach

2 cups unsweetened, unflavored plant-based milk

2 tablespoons oat flour
Instructions
Preheat oven to 450°F. Line a baking sheet with parchment paper.

Roughly chop 8 oz. of the mushrooms; set remaining 12 oz. mushrooms aside for gravy. In a food processor combine the chopped mushrooms and 1 cup of the onion. Pulse to a chunky texture. Add white beans, bread crumbs, quinoa, ½ cup fresh parsley, 1 tablespoon fresh sage, 1 tablespoon fresh thyme, the flaxseed, 6 cloves garlic, 1½ teaspoons white wine vinegar, baking soda, the sea salt, and black pepper. Pulse to a coarse texture. Roll about 2 tablespoons of the mushroom mixture into a ball and place on prepared baking sheet. Repeat with the remaining mixture.

Bake 30 to 35 minutes or until wheatballs are browned and crispy.

For Mushroom Gravy, slice the remaining mushrooms. Transfer to a saucepan. Add the remaining 2 cups chopped onions, 6 cloves garlic, 1 tablespoon fresh sage, and 1 tablespoon fresh thyme. Cook over medium-low about 10 minutes or until all liquid has been cooked off and mushrooms start to brown. Remove ½ cup of the mushrooms from pan; set aside. To the saucepan add the plant-based milk, oat flour, and the remaining 3 teaspoons white wine vinegar. Transfer to a blender; cover and blend until smooth. Return sauce to saucepan; cook about 4 minutes more or until thickened. Stir in the reserved mushrooms.

Cook pasta according to package directions, adding spinach the last minute of cooking; drain. Transfer pasta mixture to a large serving dish. Arrange wheatballs on pasta. Spoon Mushroom Gravy over top. Sprinkle with chopped parsley.