Prep-time: /

Ready In:

Makes 1 trifle
This is the ultimate showpiece dessert for your holiday table. Decadent layers of spicy homemade gingerbread, sweet roasted fruit, and silky vanilla cream bring together all the best warming flavors for the chilly winter months. Assemble it in a glass dish to see each beautiful layer before serving—it's as much a feast for your eyes as it is for your belly!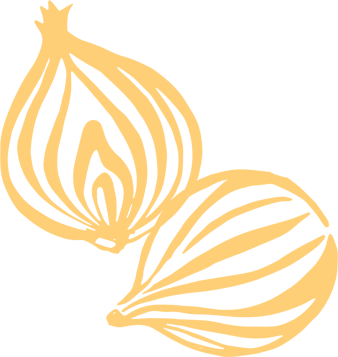 Ingredients
4 Medjool dates, pitted

1 15-oz. can pumpkin

¾ cup unsweetened, unflavored plant-based milk

¼ cup blackstrap molasses

2 tablespoons flaxseed meal

2 cups white whole wheat flour

2 teaspoons pumpkin pie spice

2 teaspoons regular or sodium-free baking powder

1¼ teaspoons sea salt

3 pears or quince, cored and sliced

3 apples or persimmons, cored and sliced

3 oranges, peeled and sliced

6 fresh or dried figs, quartered

¼ cup apple cider

¼ cup pure maple syrup

1 teaspoon grated fresh ginger

½ teaspoon ground cinnamon

2 star anise

½ cup pomegranate seeds

½ cup aquafaba (liquid from canned no-salt-added chickpeas)

2 tablespoons pure cane sugar

2 teaspoons pure vanilla extract

⅓ cup vanilla-flavored vegan yogurt

¼ cup chopped toasted pecans
Instructions
For gingerbread, preheat oven to 350°F. Line an 8-inch square baking pan with parchment paper or use a silicone baking pan. Place dates in a small bowl. Add boiling water to cover; let stand 10 minutes. Drain well.

In a food processor or blender combine soaked dates and the next four ingredients (through flaxseed meal). Process until smooth. Let rest 5 minutes.

In a large bowl combine the white whole wheat flour, pumpkin pie spice, baking powder, and 1 teaspoon sea salt. Add pumpkin mixture to flour mixture and stir just until moistened. Pour into the prepared pan, spreading evenly.

Bake 30 to 40 minutes or until a toothpick inserted in center comes out clean. Cool completely in pan on a wire rack. Cut gingerbread into 1-inch cubes. Transfer to an airtight container; let stand overnight.

For Roasted Fall Fruit, preheat oven to 400°F. Line two 15x10-inch baking pans with parchment paper or silicone baking mats. In a large bowl combine pears or quince, apples or persimmons, oranges, and figs. In a small bowl stir together apple cider, pure maple syrup, grated fresh ginger, ground cinnamon, star anise, and ¼ teaspoon sea salt. Add to fruit; toss to coat. Divide fruit between prepared pans. Roast 30 minutes or until fruit is just tender and lightly browned at edges. Let cool; remove star anise. Fruit can be made 24 hours ahead and refrigerated until ready to eat.

For Vanilla Yogurt Cream, combine aquafaba, pure cane sugar, and pure vanilla extract in a large bowl. Beat with a mixer on medium to high until foamy. Beat on high until stiff peaks form (tips stand straight). Gently fold in vanilla-flavor vegan yogurt. Chill up to 3 hours or until ready to use. Yogurt cream can hold up to 6 hours, but you will need to beat again to form soft peaks (tips curl) before serving.

To assemble trifle, place one-third of the Roasted Fall Fruit and pomegranate seeds in a large trifle dish or glass bowl. Top with half of the gingerbread cubes and half of the Vanilla Yogurt Cream. Repeat layers; end with the remaining fruit and pomegranate seeds. Sprinkle with pecans. Serve within 30 minutes of assembly.