Prep-time: /

Ready In:

Makes 12 (2½-inch) galettes
Mashed Russet potato helps form a light, fluffy dough that bakes into a perfectly flaky crust for savory handheld pies. For the filling, a slice of sweet potato is topped with an aromatic mixture of onion, fennel, rosemary, and sage. Discover more recipes for delicious and healthy vegan Thanksgiving appetizers.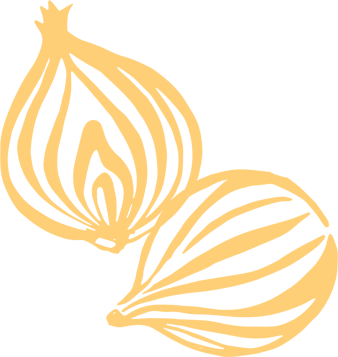 Ingredients
1 medium sweet potato, scrubbed and cut into ¼-inch-thick coins

1 medium Russet potato, peeled and cut into large pieces

½ cup raw cashews

1½ cups whole wheat flour, plus more for dusting

½ teaspoon baking powder

½ teaspoon sea salt

1 small red onion, diced (1 cup)

1 fennel bulb, diced (1 cup)

½ tablespoon garlic powder

1 teaspoon fresh sage (or ½ tsp. dried)

1 teaspoon fresh rosemary (or ½ tsp. dried)

2 tablespoons nutritional yeast

2 tablespoons finely chopped fresh chives

1 teaspoon white wine vinegar

Sea salt and freshly ground black pepper, to taste
Instructions
Place Russet and sweet potatoes in a steamer basket in a large saucepan, keeping Russet pieces to one side and sweet potato to the other side. Add water to saucepan to just below basket. Bring to boiling. Cover and steam 12 to 14 minutes or until tender when pierced with a fork. Uncover pot. Set aside to cool slightly. Transfer Russet potatoes to a bowl and mash. Set aside.

Preheat oven to 375°F. Line a baking sheet with parchment paper.

Soak cashews in ½ cup hot (not boiling) water for 20 minutes. Transfer cashews and their soaking water to a blender. Blend until creamy.

Transfer half of the cashew cream (about ¼ cup) to a food processor fitted with a dough blade. Add mashed potato, the flour, baking powder, and salt. Process just until dough is fluffy; do not overprocess. Set dough aside for 15 to 20 minutes.

On a clean, flour-dusted surface, roll out dough to a tortilla-thin disk. Using a 3-inch round cookie cutter or the top of a drinking glass, cut dough into disks. Arrange disks in a single layer on the prepared baking sheet. Gather remaining dough scraps, and repeat the process until you have 12 disks.

Place one sweet potato coin in the middle of each dough disk. Fold edges of dough upward, pleating the edges to create shallow cups. Bake galettes 20 minutes or until the cups appear half-baked.

Meanwhile, make the filling: In a skillet, stir together onion, fennel, garlic powder, sage, rosemary, and 1 to 2 tablespoons water. Cook over medium for 10 minutes or until onion and fennel are tender, adding more water, 1 to 2 tablespoons at a time, as needed to prevent sticking. Stir in the remaining cashew cream, the nutritional yeast, 1 tablespoon of the chives, and the vinegar. Season with salt and pepper. Remove from heat and let cool.

Top each galette with 1 tablespoon of filling. Bake galettes for 20 minutes more, or until they start to brown around the edges. Garnish galettes with reserved chives and serve warm.