2019 Thanksgiving Recipe Round-Up: Vegan Family Favorites
Get Started Creating Your Own Thanksgiving Menu!
Thanksgiving is a notoriously challenging holiday for anyone looking to eat healthier. We're rewriting tradition with this roundup of tasty whole-food vegan Thanksgiving recipes that are sure to delight vegans, vegetarians, and omnivores alike. Browse recipes by category and use the "Add to Menu" feature to build a custom Thanksgiving menu you can email to yourself. Or, if you'd rather leave the menu-building to us, download our 2019 Thanksgiving e-cookbook featuring an all-new menu by FOK Chef Darshana Thacker.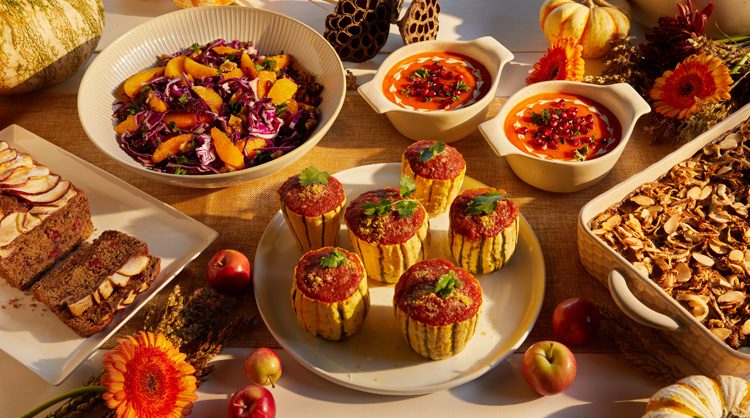 Thank You! Your menu has been sent.