Prep-time: /

Ready In:

Makes 4 steaks + 4½ cups mash
This plant-based supper has it all: Tender butternut squash steaks slathered in roasted garlic, creamy herb-infused mashed potatoes, and a drizzle of tangy balsamic vinegar to tie it all together. The secret to this irresistible dinner is adding peppery parsnips and sweet pears into the mashed potatoes to create a perfect trifecta of flavors. While you're welcome to use sweet potato planks or any other type of winter squash for the steaks, we love butternut for its mild earthy sweetness and easy absorption of sauces. Don't worry about under-seasoning the steaks as they bake—the roasted garlic is laced with fresh sage and offers an explosion of aromas with each bite. Serve this restaurant-worthy meal as a vegan Thanksgiving dish or as the main course at your next dinner party!
Tip: Choose a butternut squash with a long, thick neck. To prepare, slice the neck off the squash; reserve base for another use. If you like, peel the neck. Trim two sides flat. Cut lengthwise into four ¾- to 1-inch-thick steaks.
For more veggie steak suppers, check out these tasty ideas: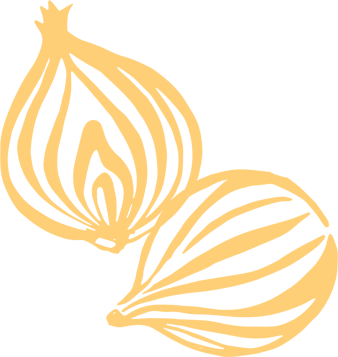 Ingredients
1 large bulb garlic

2 teaspoons chopped fresh sage

4 6-oz. butternut squash steaks (see tip in intro)

Sea salt, to taste

Freshly ground black pepper, to taste

1 lb. russet potatoes, peeled and cubed

2 firm Bosc pears, peeled, cored, and cubed

1 cup thinly sliced peeled parsnips

1 15-oz. can no-salt-added cannellini beans, rinsed and drained

¼ cup unsweetened, unflavored plant-based milk

¼ cup chopped fresh Italian parsley

1 tablespoon chopped fresh thyme

4 teaspoons balsamic glaze
Instructions
Preheat oven to 425°F. Peel away outer layers of skin from garlic bulb. Cut off the top ¼ inch, leaving bulb intact but exposing cloves. Place bulb on a double thickness of foil; bring foil up around bulb and seal, leaving some headspace. Bake 25 to 35 minutes or until the cloves feel soft when pressed. Set aside just until cool enough to handle. Squeeze garlic cloves out of papery skin into a small bowl. Using a fork, mash garlic. Add sage and stir to combine.

Reduce oven temperature to 400°F. Arrange squash steaks on a baking sheet lined with parchment paper or a silicone baking mat. Brush with 2 tablespoons water. Season with salt and pepper. Roast 40 to 50 minutes or until tender and browned, turning steaks once and brushing with additional water if needed.

Meanwhile, place potatoes, pears, and parsnips in a steamer basket in a large saucepan. Add water to saucepan to just below basket. Bring to boiling. Steam, covered, 10 to 15 minutes or until tender. Place potato mixture in a large bowl with beans. Mash mixture, adding up to ¼ cup milk, 1 tablespoon at a time, to reach desired texture. Stir in parsley and thyme; season with salt and pepper.

Smear garlic mixture over steaks. Serve steaks on a bed of mashed potato mixture and drizzle with balsamic glaze. Top with additional pepper.