Healthy Vegan Super Bowl Food
Create a Winning Lineup of Game-Day Grub with These Plant-Based Party Foods
Are you ready for some football? Whether you're rooting for your favorite team or just showing up for the commercials, our collection of healthy Super Bowl snacks, mains, and sweet treats will keep you fueled and fired up for the entire game. Use the Add to Menu link beneath your favorite dishes to build your own custom menu. After you pick your favorite Super Bowl recipes, click the Email My Menu button to save your choices. Happy snacking!
Up against the clock? Download our pre-seeded e-cookbook featuring a game-day menu by our kitchen's head coach, Chef Darshana Thacker.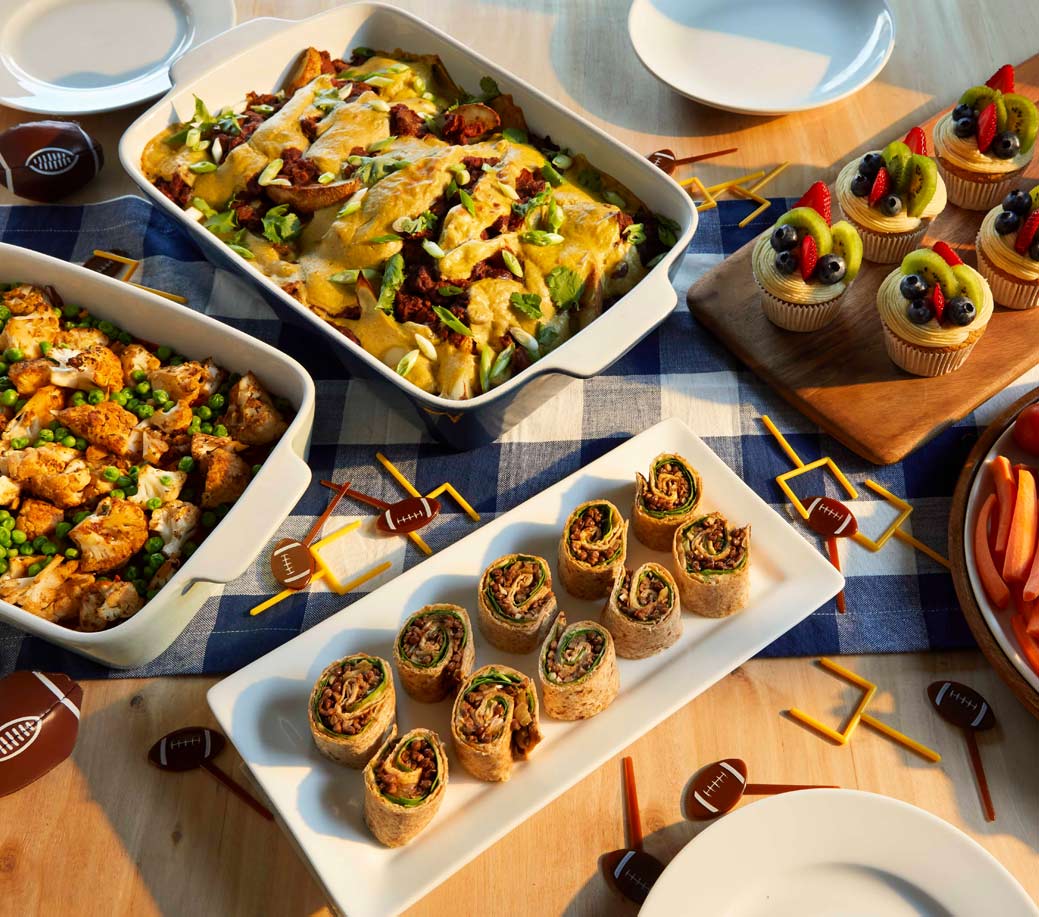 Free Download
Super Delicious Game-Day Eats e-Cookbook
Looking for a ready-made menu for your game-day celebration? Download this e-cookbook featuring a brand-new menu of crowd-pleasing recipes from Chef Darshana Thacker.