Prep-time: /

Ready In:

Makes 12 tacos
In traditional Mexican cooking, barbacoa refers to meat that's slow-cooked in savory seasonings and shredded to fill tacos, enchiladas, or burritos. In this delectable plant-based version, portobello mushrooms and peppers take the place of meat but retain the classic smoky, chipotle-infused sauce that gives barbacoa its outstanding flavor. Homemade pickled onions add a delicious tang and bright pop of color to the dish. (Don't worry about using them all—they'll stay good in the fridge for up to three weeks.) Top each fajita with lettuce, salsa, cilantro, or any other favorite garnishes to create a scrumptious customized meal that you can really sink your teeth into.
For more incredible vegan Mexican recipes, check out these tasty ideas: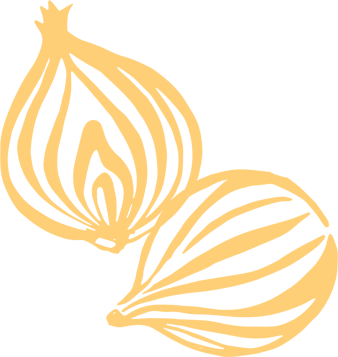 Ingredients
1 cup slivered red onion

⅓ cup lime juice

⅛ teaspoon sea salt

½ cup low-sodium vegetable broth

3 tablespoons cider vinegar

1 tablespoon no-salt-added tomato paste

2 teaspoons finely chopped canned chipotle pepper in adobo sauce

2 cloves garlic, peeled

1 teaspoon cornstarch

1 teaspoon ground cumin

½ teaspoon dried oregano, crushed

4 large portobello mushrooms

1 yellow bell pepper, halved and seeded

1 red bell pepper, halved and seeded

12 6-inch corn tortillas, warmed

Optional toppings: shredded lettuce and/or pico de gallo
Instructions
For pickled onions, place onion slivers in a bowl. Add lime juice and salt; toss to combine. Press down on onion with the back of a fork. Cover; chill at least 2 hours or up to 3 days. Drain before serving.

For sauce, in a blender combine broth, 2 tablespoons of the vinegar, and the next six ingredients (through oregano). Cover and blend until smooth. Transfer to a medium saucepan.

Combine the remaining 1 tablespoon vinegar and 2 tablespoons water. Brush over mushrooms and bell peppers. Grill vegetables, uncovered, over medium-high 8 to 10 minutes or until tender and slightly charred, turning as needed and brushing with additional vinegar mixture to prevent drying.

Transfer mushrooms and peppers to a cutting board. Cut into strips. Transfer mushroom strips to pan with sauce; stir to coat. Simmer mushrooms and sauce over medium 3 to 5 minutes or until sauce is slightly thickened.

Serve mushrooms, peppers, and pickled onions with tortillas and desired toppings.