Prep-time: /

Ready In:

Makes 4 stuffed pepper halves
These eye-catching stuffed pepper boats are packed full of good-for-you ingredients and drizzled with a homemade hot sauce. Potatoes, corn, and onion make a luscious filling that's enhanced with spicy serrano chile and aromatic ginger. Sprinkle each half with fresh cilantro and sunflower seeds for a delicious dish you can serve alongside good bread and a fresh salad. And if you prefer the slightly sweeter taste of red bell peppers, feel free to swap in any color pepper that you like.
From Forks Over Knives—The Cookbook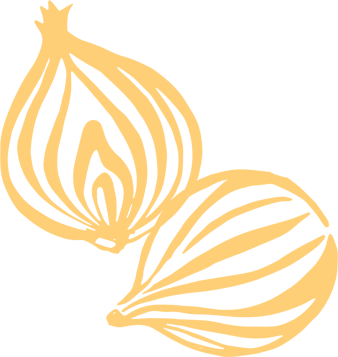 Ingredients
2 medium potatoes, peeled and halved

½ cup fresh or frozen corn kernels

½ cup finely chopped yellow onion

¼ cup finely chopped green bell pepper

1 teaspoon lime juice

1 clove garlic, minced

½ teaspoon very finely chopped serrano chile

1 teaspoon sea salt

¼ teaspoon grated fresh ginger

2 yellow bell peppers

¼ cup sunflower kernels, toasted

1 large tomato

½ teaspoon cayenne pepper

1½ teaspoons finely chopped fresh cilantro
Instructions
Preheat oven to 350°F. In a saucepan combine potatoes and enough water to cover. Bring to boiling over medium; reduce heat. Simmer about 15 minutes or until tender; drain. Let potatoes cool. Mash potatoes.

In a small saucepan combine corn and 1 cup water. Cook over medium 5 to 7 minutes or until corn is tender; drain. Add to mashed potatoes with the onion, bell pepper, lime juice, half of the garlic, serrano chile, ½ teaspoon salt, and the ginger. Mix well.

Halve each yellow bell pepper lengthwise; remove seeds and membranes. Divide potato mixture among bell pepper halves; sprinkle with sunflower kernels. Place filled peppers in a shallow baking dish; cover with foil. Bake 30 to 35 minutes or until peppers are soft when poked with a fork.

For Homemade Hot Sauce, place tomato in a blender. Cover and blend until smooth. Transfer tomato puree to a small saucepan. Add cayenne pepper, the remaining ½ teaspoon sea salt and half clove of garlic. Bring mixture to boiling; cook 5 minutes, stirring occasionally. Reduce heat to low; simmer 5 minutes more.

To serve, drizzle Homemade Hot Sauce over pepper boats. Sprinkle with chopped cilantro.