Prep-time: /

Ready In:

Makes one 13x9-inch casserole
This festive dish is a healthy reinvention of a greasy fast-food classic. Oven-baked steak-cut fries get smothered in a zesty homemade chili, then topped with a smooth potato-based cheesy sauce. Yum!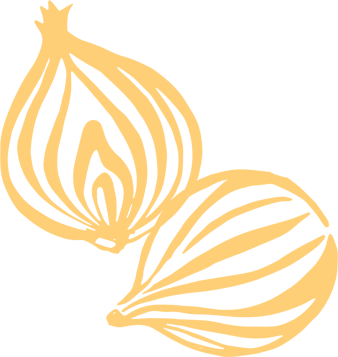 Ingredients
Fries and Cheesy Sauce
4 pounds Russet potatoes, cut into ½-inch-thick wedges

1 cup unsweetened, unflavored plant-based milk

¼ cup nutritional yeast

1 tablespoon lemon juice

1 teaspoon garlic powder

Sea salt and freshly ground black pepper, to taste
Chili and Garnishes
1 medium onion, cut into ¼-inch dice (about 2 cups)

6 cloves garlic, minced

2 15-ounce cans red kidney beans, drained and rinsed (3 cups)

1 15-ounce can fire-roasted tomatoes (1½ cups)

4 tablespoons mild (or hot) chili seasoning

2 tablespoons lemon juice

Sea salt and freshly ground black pepper

2 stalks scallions, thinly sliced (¼ cup)

2 tablespoons chopped fresh cilantro
Instructions
Preheat oven to 400℉.

Place potato wedges in a steamer basket in a saucepan. Add water to saucepan to just below basket. Cover pan and steam potatoes 15 to 20 minutes or until tender. Transfer ¼ of the potatoes to a bowl and set aside. Spread out the remaining potatoes in a 13x9-inch casserole dish; bake 20 minutes until fries are crispy and brown.

For Cheesy Sauce, add milk, nutritional yeast, lemon juice, and garlic powder to bowl with reserved steamed potatoes. Mix well, using a potato masher to mash the potatoes into a smooth sauce. Season with salt and pepper.

For chili, in a sauté pan, combine onion and garlic with ¼ cup of water. Sauté 10 minutes on medium heat until onion is tender, adding water, 1 to 2 tablespoons at a time, as needed to prevent sticking. Add beans, tomatoes, and chili seasoning, and cook 5 minutes more or until chili thickens. Add lemon juice, and season with salt and pepper.

To assemble Chili Cheese Fries, spread chili over baked fries in casserole dish. Dollop Cheesy Sauce over chili layer. Bake 20 minutes or until Cheesy Sauce is lightly browned.

Remove from oven and garnish with scallions and cilantro. Serve immediately.