Prep-time: /

Ready In:

Makes 16 cups
Halfway between a plate of loaded nachos and a taco salad, this drool-worthy dish is perfect to serve on Taco Tuesday (or any other day of the week, as far as we're concerned). Crunchy tortilla triangles offer a yummy contrast to the bed of tender lettuce and chunks of smoky tempeh, which infuse this recipe with fragrant flavor. Crisp red bell peppers add juicy color, while refreshing cucumbers balance out the heat of the Creamy Chipotle, ensuring you get a little bit of everything with each bite. Good as next-day leftovers even after it's been tossed with the dressing, this nachos-style salad will quickly become a go-to recipe when you're craving a lightened-up Mexican meal.
For more vegan mexican recipes, check out these tasty ideas: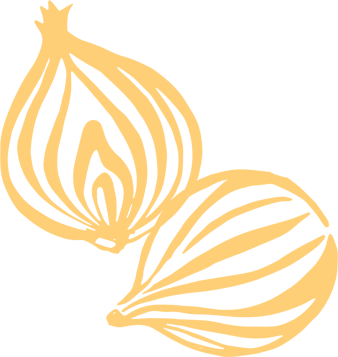 Ingredients
4 6-inch corn tortillas, each cut into 8 or 16 wedges

1 8-oz. package tempeh, chopped into ¼-inch bits

⅓ cup purchased barbecue sauce

2 tablespoons vegan Worcestershire sauce

2 heads romaine or butter lettuce, shredded (8 cups)

1 cup cherry tomatoes, quartered

1 red bell pepper, cut into ½-inch dice

1 Persian cucumber, quartered lengthwise and sliced

⅓ cup raw cashews

1 tablespoon lemon juice

1 teaspoon chopped chipotle chile in adobo sauce

1 clove garlic

Sea salt, to taste

1 scallion, white and green parts thinly sliced

2 tablespoons finely chopped fresh cilantro
Instructions
Preheat oven to 350°F. Line two baking sheets with parchment paper. Spread tortilla wedges on prepared baking sheets, spacing them so they all have room to get crisp. Bake 20 minutes or until crisp. Set aside to cool about 10 minutes.

In a large skillet stir together tempeh, barbecue sauce, Worcestershire sauce, and ¼ cup water. Cook over medium 5 minutes or until all moisture has cooked off, stirring occasionally to keep tempeh from sticking to pan.

On a large platter arrange a bed of lettuce. Top with a layer of tortilla chips, then tempeh mixture, tomatoes, bell pepper, and cucumber.

For Creamy Chipotle Dressing, in a blender combine cashews, lemon juice, chipotle chile in adobo sauce, garlic, a pinch sea salt, and ¾ cup water. Cover and blend until smooth. Taste and adjust seasoning.

Drizzle salad with half of the Creamy Chipotle Dressing. Sprinkle with scallion and cilantro. Serve immediately with remaining dressing on the side.