Prep-time: /

Ready In:

Makes 10 taquitos
The air fryer cooks these taquitos just right—crunchy on the outside and tender on the inside. When placing taquitos in an airfryer, it helps to position them seam side down so that they hold their shape and stay closed as they cook. Check out more of our favorite vegan air-fryer recipes!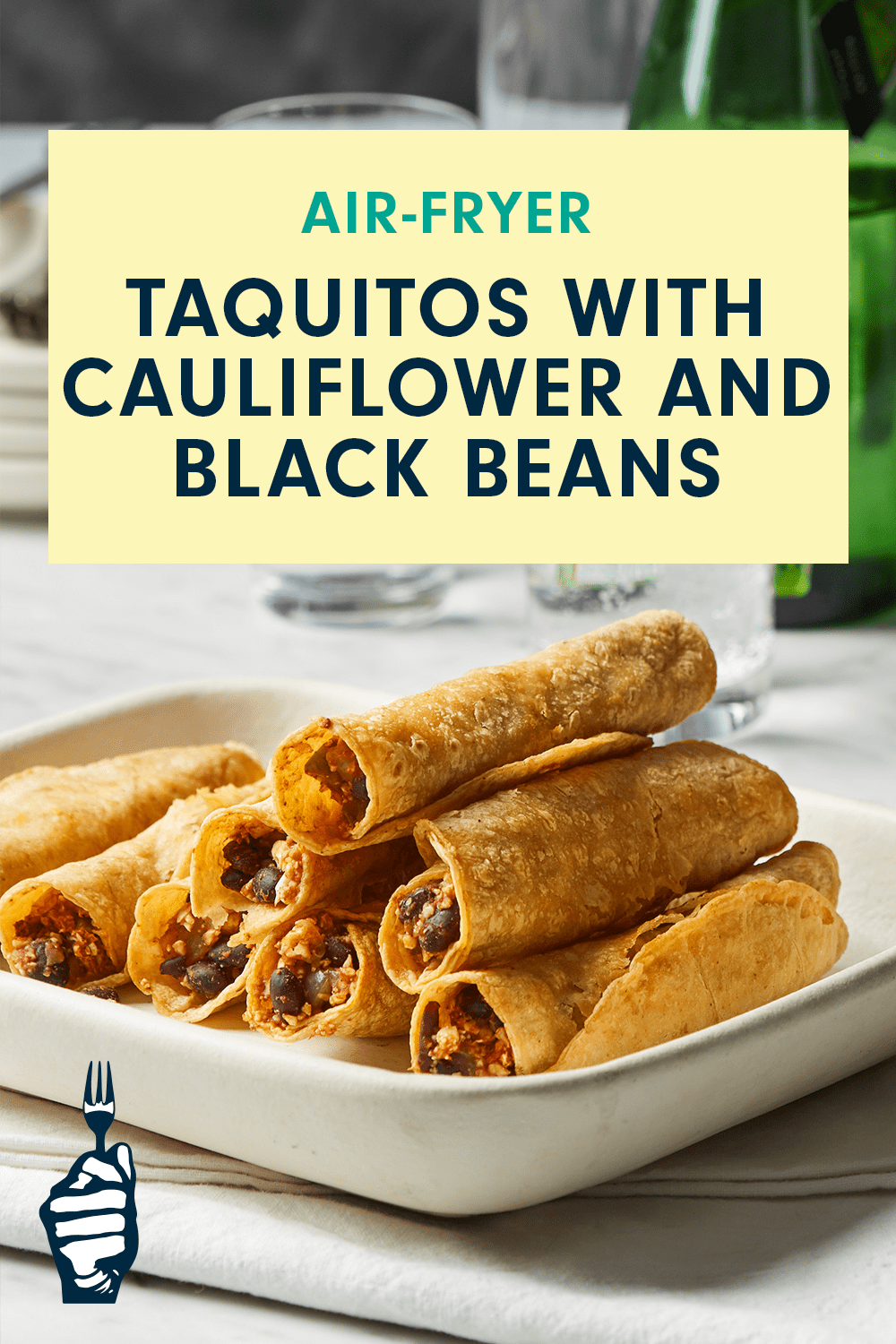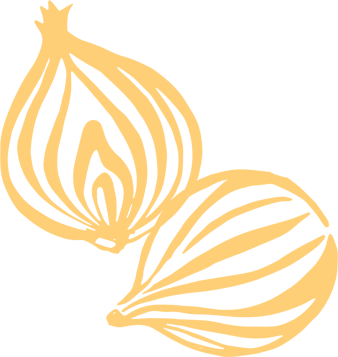 Ingredients
1½ cups chopped fresh mushrooms

1 cup finely chopped onion

1 cup finely chopped green bell pepper

1 clove garlic, minced

1 15-ounce can black beans, rinsed and drained

2 tablespoons tomato paste

4½ teaspoons salt-free taco seasoning

2 cups riced cauliflower

1 tablespoon lemon juice

¼ teaspoon sea salt

10 5-inch corn tortillas

1¼ cups guacamole
Instructions
Preheat air fryer to 320°F for 8 minutes.

For filling, in a saucepan cook mushrooms, onion, bell pepper, and garlic in ¼ cup water over medium about 10 minutes or until onion starts to turn translucent, stirring occasionally. Add water, 1 to 2 tablespoons at a time, as needed to prevent sticking. Stir in beans, tomato paste, and taco seasoning. Cook 5 minutes, stirring occasionally. Remove from heat. Stir in riced cauliflower, lemon juice, and salt. Taste and adjust seasoning.

Warm tortillas according to package directions. Wrap in a kitchen towel to keep warm. To assemble taquitos, lay a warm tortilla on a clean surface. Spoon tablespoons filling horizontally across middle of tortilla. Starting from edge closest to you, roll up tortilla, tucking it under filling and rolling tightly to make a thin roll. Place assembled taquito on a tray lined with an additional kitchen towel. Keep covered. Repeat with remaining tortillas and filling.

Transfer half of the taquitos, or as many as can fit, into the air fryer. Air-fry 5 to 7 minutes or until tortillas are crisp and slightly browned around the edges. Serve warm with guacamole.