Prep-time: /

Ready In:

Makes 12 tacos (4 cups filling)
These spicy vegan tacos feature jackfruit, a common ingredient in Indian cuisine. Green (unripe) jackfruit is popular with plant-based cooks because of its meat-like texture and ability to absorb other flavors. Here, it soaks up a spicy chipotle sauce for a flavorful taco filling that also features diced potatoes. (If you don't have jackfruit, just skip it and double the amount of potatoes in the recipe.)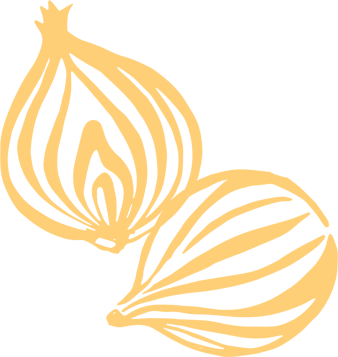 Ingredients
Chipotle Jackfruit Filling
1 medium potato, cut into ½-inch dice (2 cups)

1 medium onion, cut into ¼-inch dice (2 cups)

2 cloves fresh garlic, minced (1 teaspoon)

1 (15-ounce) can diced tomatoes with their juice (1½ cups)

1 (14-ounce) can water-packed jackfruit, drained and rinsed (1½ cups)

3 tablespoons taco seasoning

1 tablespoon smoked paprika

¼ teaspoon minced chipotle in adobo sauce

2 tablespoons fresh cilantro, finely chopped

2 tablespoons lemon juice
Taco Fixings
12 corn tortillas

2 cups shredded lettuce

1 medium tomato, cut into ½-inch dice (1 cup)

2 stalks scallions, thinly sliced (1/2 cup)

1 avocado, cut into ¾-inch dice
Instructions
In a skillet over medium-low heat, sauté the potatoes, onions, and garlic in ¼ cup water for 10 minutes or until the onions are tender.

Add the diced tomatoes, jackfruit, taco seasoning, paprika, and chipotle in adobo sauce, and continue cooking for 10 minutes until the juice from the tomatoes is absorbed.

Using the back of the spatula, break the jackfruit into smaller pieces. Stir in the cilantro and lemon juice.

Place half of the tortillas in a stack on a heated non-stick skillet. Cook each side of the stack on medium-low heat, for 4 to 5 minutes,  or until the tortillas in the middle are heated through. Wrap warmed tortillas in a damp cloth to keep warm. Repeat with remaining tortillas. (Alternatively, wrap tortillas in a big piece of aluminum foil lined with damp paper towels, and warm in a 350°F oven for 5 to 10 minutes.)

To assemble the tacos, place the filling in the center of each, and top with the lettuce, tomatoes, scallions, and avocado, and serve immediately.