Prep-time: /

Ready In:

Makes 10 rolls
These summery BBQ spring rolls are perfect for warm weather. They're filled with a smoky hummus and don't require any dip or sauce—making them ideal for summer outings and picnics! Sometimes if I'm running short on time, I'll use a vegetable peeler to peel the carrots and zucchini into ribbons rather than cut them into matchsticks. Keep in mind that for these spring rolls you want a thick hummus, so don't worry if the BBQ hummus looks firmer than a typical store-bought hummus. New to using rice paper wrappers? Check out these tips.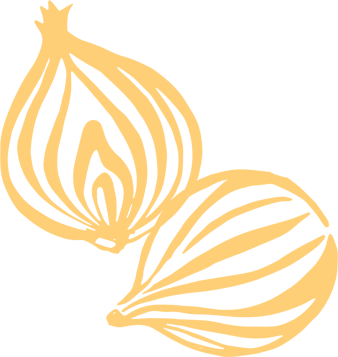 Ingredients
BBQ HUMMUS
1½ cups cooked chickpeas (one 15-oz. can)

1 tablespoon red wine vinegar

1 tablespoon well-stirred tahini

2 garlic cloves, minced

2 teaspoons reduced-sodium soy sauce or tamari

2 teaspoons low-sodium ketchup

1 teaspoon Dijon mustard

1 teaspoon smoked paprika

1 teaspoon ground cumin
WRAPS & FILLINGS
1 to 2 heads Boston lettuce (pointy stems removed)

10 8-inch brown rice paper wrappers

2 medium carrots, cut into 3-inch-long matchsticks

1 red bell pepper, cut into 3-inch-long matchsticks

1 medium cucumber, cut into 3-inch-long matchsticks

1 small zucchini or yellow squash, cut into 3-inch-long matchsticks

1 avocado, peeled, pitted, and cut into ½-inch slices
Instructions
Combine all BBQ Hummus ingredients in a food processor. Pulse 2 to 3 times; then process continuously. As the hummus is mixing, add 2 tablespoons of water. Stop and scrape down the sides to incorporate all the ingredients. Process again. Add more liquid, 1 tablespoon at a time, as needed to reach desired consistency. Transfer the hummus to a bowl and set aside.

Wash lettuce and pat dry, keeping leaves whole if possible. Create an assembly station with the lettuce and all other remaining ingredients. Fill a wide, shallow bowl halfway with lukewarm water, and place the bowl and a cutting board at the beginning of your assembly line.

Take one rice paper and submerge it fully in the water for 4 to 5 seconds. Remove the paper and let any excess water drip off. Place the rice paper on the cutting board.

First place one lettuce leaf a little off-center on the side closest to you. Spread about 2 tablespoons of hummus on the lettuce leaf then top with 2 strips of red pepper, a few strips each of cucumber, carrot, and zucchini, and 1 to 2 pieces of avocado. Place another lettuce leaf on top.

To close, fold the edge of the rice paper that is closest to you over the filling, tucking it under the roll and pulling the roll toward you. Hold the fold in place with your thumbs on either side, and fold the left and right sides of the wrapper over the filling to close the sides (like a burrito). Roll the wrap away from you until it is rolled up. Place the spring roll on a nonstick surface and cover with a damp kitchen towel. Repeat with remaining rice paper and filling ingredients. Depending on how much filling you use, you may need more or fewer rice wraps.

Just before serving, slice spring rolls in half using a sharp chef's knife (not a serrated knife). Store leftover rolls in an airtight container in the fridge for up to 2 days.