Prep-time: /

Ready In:

Makes 8 pies
You don't need to take a trip to Chicago to get excellent deep-dish pizza: All you need is this recipe! A tender homemade dough is pressed into adorable 5-inch pie tins so each person gets their own personal pie. The succulent filling of sautéed mushrooms, eggplant, zucchini, and bell pepper deliver the most veggie-tastic pizza you've ever tasted and a cashew-chickpea cheese sauce makes everything gooey and bubbly as it comes out of the oven. While these deep-dish pies may be a labor of love, you're making eight freezer-friendly pies so you can save some for future meals. Feel free to swap the marinara sauce for pesto or include other favorite vegetables into the filling, such as jalapeños or artichokes, to make this vegan pizza recipe even more delicious.
For more vegan pizza recipes, check out these tasty ideas: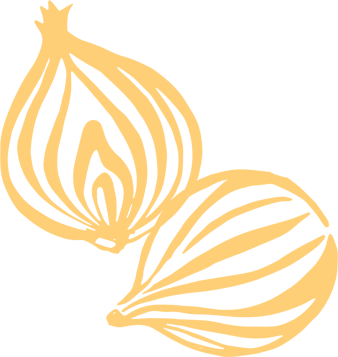 Ingredients
1 cup + 2 tablespoons unsweetened, unflavored plant-based milk

1 tablespoon date paste or pure maple syrup

1½ teaspoons active dry yeast

2 cups whole wheat flour, plus more for dusting

½ teaspoon sea salt, plus more to taste

½ cup canned chickpeas, drained

¼ cup raw cashews

3 tablespoons nutritional yeast

1½ teaspoons lemon juice

1½ teaspoons white miso paste

½ teaspoon dried Italian seasoning

Freshly ground black pepper, to taste

2 cups chopped onions

2 cups chopped fresh mushrooms

2 cups chopped eggplant

2 cups cauliflower, cut into ¼-inch florets

2 cups chopped zucchini

1 cup chopped bell pepper, any color

10 to 12 cloves garlic, minced

4 teaspoons dried oregano, crushed

1 cup purchased oil-free marinara sauce

10 fresh basil leaves, cut into small pieces
Instructions
For crust, in a small saucepan heat milk and date paste over low just until warm, stirring gently. Remove from heat. Sprinkle yeast then 2 tablespoons of the whole wheat flour over milk mixture. Cover pan; let stand 15 minutes.

In a food processor fitted with a dough blade, combine the remaining whole wheat flour and ½ teaspoon salt. Add milk mixture; process until a dough forms. If dough is sticky, add more flour, 2 tablespoons at a time, until dough is soft and manageable. Transfer dough to a bowl; cover with a clean damp cloth and set in a warm place to rise 1 hour.

For cheese, in a blender combine the next six ingredients (through Italian seasoning) and ½ cup water. Cover and blend until smooth. Season with salt and black pepper.

For filling, in an extra-large skillet combine the next eight ingredients (through oregano). Cook over medium-high, stirring frequently, about 10 minutes or until any moisture released evaporates.

Preheat oven to 450°F. Place dough on a lightly floured work surface. Divide dough into eight equal portions; roll portions into balls. Flatten balls into 6-inch disks. Lay disks in eight 5-inch pie tins, pressing dough up sides and pinching edges to flute. Poke bottoms and sides of crusts several times with the tines of a fork. Place tins on a baking sheet.

Bake 10 minutes. Remove crusts from oven. Spread 2 tablespoons of the marinara sauce over bottom and sides of each crust. Fill crusts evenly with filling. Drizzle cheese over top.

Bake 10 to 15 minutes more or until edges start to brown. Let stand 5 minutes before serving. Garnish pies with basil.

To store, let pies cool to room temperature; cover tightly with plastic wrap. Keep in the refrigerator up to 3 days or freeze up to 1 month. Thaw at least 2 hours in the refrigerator. Bake, uncovered, in a 350°F oven about 20 minutes or until heated through.