Fourth of July Recipes:
Make Your Own Menu
Versatile vegan recipes for at-home cookouts or picnics in the park.
This Fourth of July, celebrate your freedom to enjoy healthful, delicious food that will leave you feeling satisfied, not sluggish. Everything featured here is free of cholesterol, animal products, and oil—but you'll have a hard time convincing your friends and family of that. Use the Add to Menu link beneath your favorite recipes to build your own custom menu. After you make your picks, click the Email My Menu button to save your choices. Want to leave the planning to us? Download the Summer Party Menu e-cookbook, a complete menu by FOK head chef Darshana Thacker.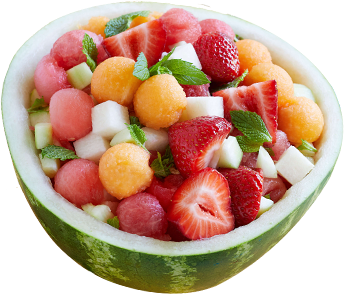 Free download
SUMMER PARTY MENU
E-COOKBOOK
Celebrate the summer the FOK way with our fresh and fab recipes.