Fourth of July Recipes:
Make Your Own Menu
Versatile vegan recipes for at-home cookouts or picnics in the park.
This Fourth of July, celebrate your freedom to enjoy healthful, delicious food that will leave you feeling satisfied, not sluggish. Everything featured here is free of cholesterol, animal products, and oil—but you'll have a hard time convincing your friends and family of that. Use the Add to Menu link beneath your favorite recipes to build your own custom menu. After you make your picks, click the Email My Menu button to save your choices. Want to leave the planning to us? Download the Summer Party Menu e-cookbook, a complete menu by FOK head chef Darshana Thacker.

Appetizers
O say, can you see a Fourth of July gathering without a few appetizers? Consider making a trio of these appetizers and dips the centerpiece of your table. Serve each on red, white, and blue dishes to create a festive spread.
Scroll for More
Salads
Nothing says summer like a salad that explodes with flavor from fresh fruits, vegetables, and greens. If you're making ahead, be sure to keep any dressings on the side until you're ready to serve.

Get a Meal Plan Every Week
Meal planning help doesn't have to be just around the holidays. Sign up for a free trial and plan all of your weekly meals with us.
Mains
We collected a variety of main courses to suit different Fourth of July plans. Burgers are great if you plan to fire up the grill; sandwiches, wraps, and pasta salads are great for making ahead, as they'll travel well to the park or the potluck.
Scroll for More
Sides
While main dishes are the star of the show, no Fourth of July menu would be complete without a side dish or two. Consider classics like potato salad as well as more inventive sides like chilled summer soups.
Desserts
Warm weather calls for cool treats. These fruit-forward desserts feature fresh berries, melon, and other fruits that hit peak sweetness during the summer months. 
Scroll for More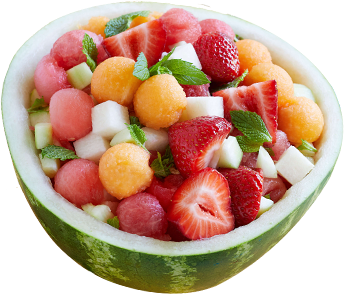 Free download
SUMMER PARTY MENU
E-COOKBOOK
Celebrate the summer the FOK way with our fresh and fab recipes.
Your Custom Menu
Tell us which email to send your chosen recipes for a healthy and delicious holiday!
Thank You! Your menu has been sent.