Prep-time: /

Ready In:

Makes 12 burgers
Pancake-thick Salvadoran-style corn tortillas make a great alternative to traditional buns in this delicious plant-based burger recipe. Succulent patties—made with black beans, plantains, bell pepper, and a hearty dose of smoky spices—are sandwiched between the homemade tortillas and drizzled with a spicy pepita sauce. The refreshing cabbage slaw adds a satisfying crunch, and a squeeze of lemon juice ties it all together. Serve open-faced or stack another tortilla on top!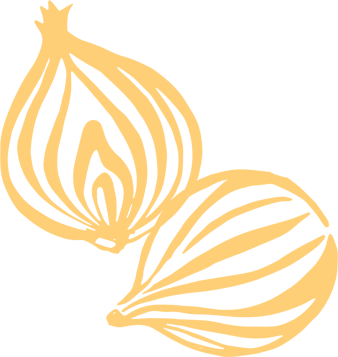 Ingredients
2 cups shredded green cabbage

½ cup shredded carrot

¼ cup white wine vinegar

Sea salt, to taste

2 plantains (preferably green plantains), peeled and cut into ½-inch pieces (1¾ to 2 cups)

1¼ cups finely chopped onion

1 cup finely chopped green bell pepper

7 cloves garlic, minced

1½ teaspoons dried Mexican oregano, crushed

1 teaspoon ground cumin

2 15-oz. cans black beans, rinsed and drained (3 cups)

2 tablespoons lemon juice

½ teaspoon ancho chile powder

¼ teaspoon guajillo chile powder

2 pinches freshly ground black pepper

1½ cups tomato sauce

2 tablespoons pepitas

1¾ cups masa harina

Chopped fresh cilantro (optional)

Lemon wedges (optional)
Instructions
For slaw topping, in a medium bowl combine cabbage, carrot, vinegar, and a sprinkle of salt. Massage cabbage to coat well. Let stand at least 1 hour.

Preheat oven to 350°F. Line a baking sheet with parchment paper.

In a saucepan combine plantains, 1 cup onion, the bell pepper, 6 cloves garlic, 1 teaspoon oregano, the cumin, and ¼ cup water. Cook, covered, over medium 15 minutes or until plantains are tender and any liquid has cooked off, stirring occasionally and adding water, 1 to 2 tablespoons at a time, to prevent sticking.

Add beans and lemon juice to pan; season with salt. Cook 3 minutes more. Cool mixture then mash well.

Shape bean mixture into twelve 3-inch patties, using about ⅓ cup mixture per patty. Place on prepared baking sheet. Bake 30 to 45 minutes or until burgers are browned on top. Turn off oven; leave burgers in oven to keep warm.

For Pepita Sauce, in a small saucepan combine the remaining ¼ cup onion, 1 clove garlic, and ½ teaspoon oregano. Add the ancho chile powder, guajillo chile powder, and black pepper. Cook over medium-low about 1 minute. Stir in tomato sauce; cook 2 minutes more. Cool 10 minutes. Transfer to a blender and add pepitas. Cover and blend until smooth. Set aside until ready to serve.

Meanwhile, for tortillas, line a shallow bowl with a clean kitchen towel. Fill a small bowl with water. Place masa harina in a third bowl; add 1½ cups warm water and knead into a soft dough. Divide dough into 12 equal portions.

Heat a large nonstick skillet over medium. Roll one dough portion into a ball. Pat the ball into a 3½- to 4-inch tortilla. Place tortilla in hot skillet and brush with water from the small bowl. Cook 5 minutes or until top and edges start to look dry and bottom is browned. Flip and cook 5 minutes more. Transfer to the towel-lined bowl; cover to keep warm. Repeat to make 12 tortillas.

Place burgers on tortillas. Drizzle with Pepita Sauce and top with slaw. If desired, sprinkle with cilantro and serve with lemon wedges.