Prep-time: /

Ready In:

Makes 4 sandwiches
When tomato season is at its peak, pick out the juiciest ones you can find in both red and yellow shades to make these eye-catching vegan BLTAs. Creamy avocado slices, smoky carrot "bacon," and a zesty chickpea-based spread add tons of flavor and texture that will banish any thoughts that sandwiches are boring. The key to an extra delicious BLTA? Toasting the bread just before stacking it all together. The warm, crispy bread perfectly complements the cool and creamy fillings so each bite takes you to sandwich heaven.
Tip: To save time, you can make the carrot bacon in advance and store in an air-tight container in the fridge. Additionally, you can use store-bought hummus in place of the Zesty Sandwich Spread. Feel free to stir in curry powder and cayenne to the hummus for more flavor, or just keep it simple and slather it straight onto the bread.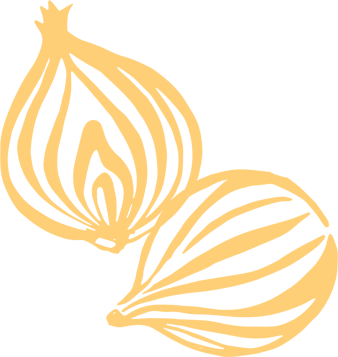 Ingredients
¼ cup coconut aminos

2 tablespoons balsamic vinegar

1 tablespoons pure maple syrup

1 tablespoons orange juice

½ teaspoon smoked paprika

2 large carrots, cut lengthwise into thin strips (about ⅛ inch thick)

8 slices 100% whole wheat bread, toasted

1 15-oz. can no-salt-added chickpeas, liquid (aquafaba) drained and reserved

2 tablespoons nutritional yeast

2 tablespoons tahini

2 tablespoons lemon juice

1 teaspoon dry mustard

½ teaspoon curry powder

⅛ teaspoon cayenne pepper

2 tablespoons sliced scallion

2 tablespoons chopped fresh parsley

Sea salt, to taste

Freshly ground black pepper, to taste

4 leaves romaine lettuce

1 red tomato, sliced

1 yellow tomato, sliced

1 medium avocado, halved, seeded, peeled, and sliced
Instructions
For marinade, in a small bowl combine the first five ingredients (through paprika). Set a resealable plastic bag in a shallow dish. Place carrots in the bag. Add marinade; seal bag and turn to coat carrots. Refrigerate at least 1 hour.

Preheat oven to 375°F. Line a rimmed baking sheet with parchment paper or a silicone baking mat. Drain carrots, reserving marinade. Place carrots on prepared baking sheet. Bake 20 to 25 minutes or until carrots are lightly browned, turning occasionally and brushing with reserved marinade. Cool on a wire rack.

For Zesty Sandwich Spread, in a food processor combine chickpeas, 3 tablespoons of the aquafaba, nutritional yeast, tahini, lemon juice, dry mustard, curry powder, and cayenne pepper. Process until smooth. Stir in scallions and parsley. Season to taste with sea salt and freshly ground black pepper. Makes 1⅔ cups; store leftovers in airtight container in the fridge.

Spread toast with Zesty Sandwich Spread. Add carrots, lettuce, tomatoes, and avocado. Serve immediately.