Prep-time: /

Ready In:

Makes 8 wraps
Gobble up one of these wholesome chickpea wraps when you're craving something fresh, filling, and full of flavor. While you're welcome to buy your own whole wheat spinach tortillas, our homemade version is easy to make and extra delicious. The combination of almond flour and whole wheat flour make them super soft, and a dash of lemon juice adds subtle brightness to the earthy spinach. Simply cook them on a skillet until air bubbles form in the dough and you'll have a stack of delicious homemade wrappers in no time. Each green tortilla is filled with mashed chickpeas, crunchy fresh veggies, and a tangy cashew lemon sauce that will leave you licking your fingers. Perfect for a grab-and-go lunch or to pack in your kid's lunchbox, these hunger-busting wraps will fuel your day with plant-based goodness.
Tip: To keep tortillas soft when reheating them, place in a skillet and cover with a clean damp kitchen towel. Heat 1 minute over medium-low, then flip and heat 1 minute more. Or wrap one or more tortillas in a clean damp towel.
For more healthy vegan wraps, check out these tasty ideas: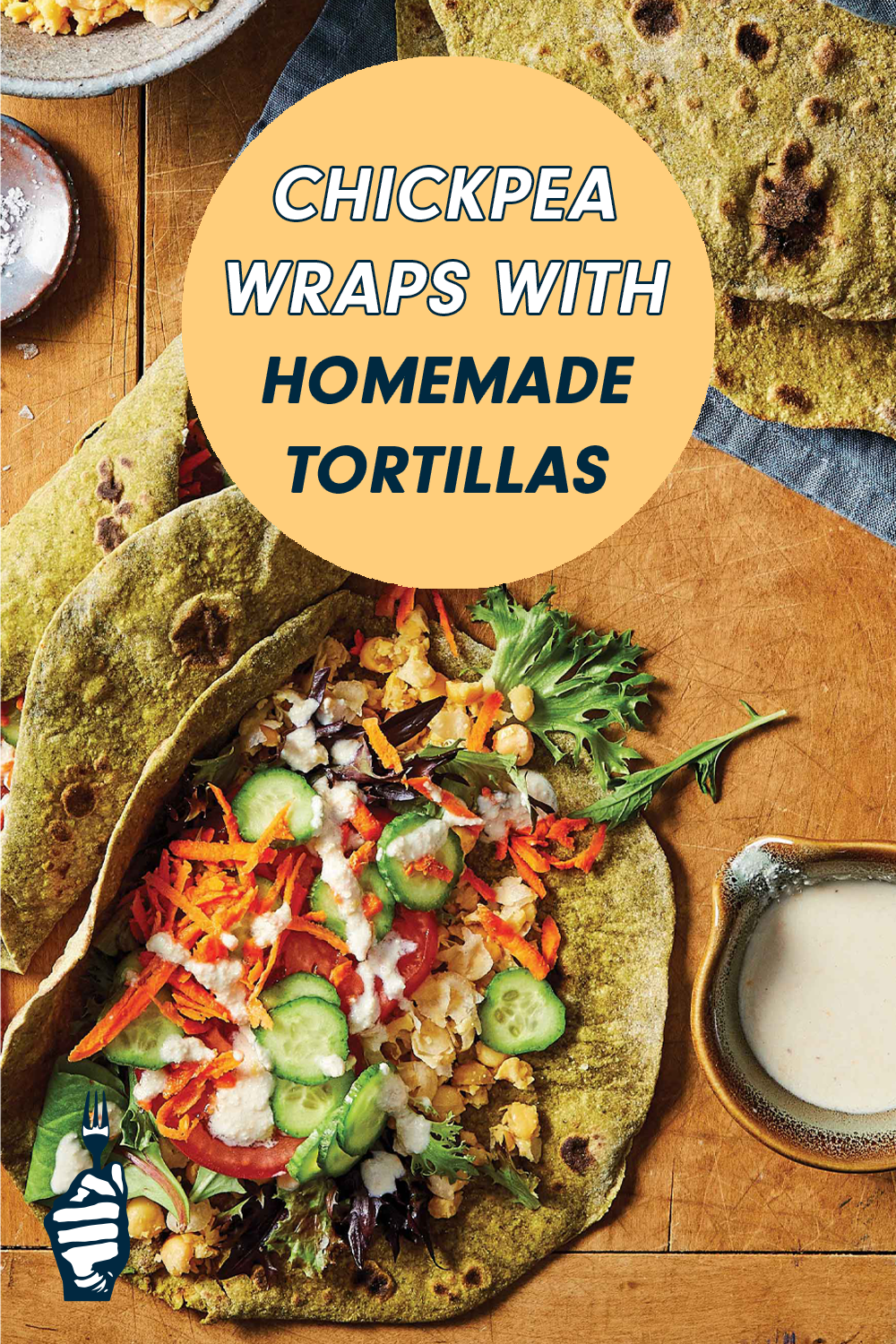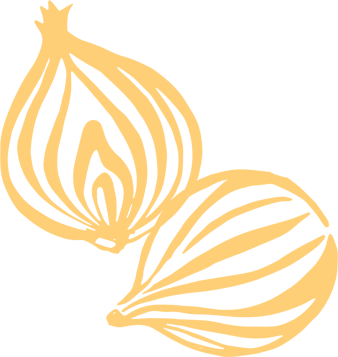 Ingredients
2 cups fresh spinach

½ cup almond flour

5 tablespoons lemon juice

2½ cups white whole wheat flour

¾ teaspoon sea salt

1 teaspoon regular or sodium-free baking powder

½ cup all-purpose flour, for dusting

½ cup raw cashews

1 tablespoon lemon zest

3 cloves garlic

1 15-oz. can chickpeas, rinsed and drained (1½ cups)

3 cups salad greens

2 large tomatoes, thinly sliced

1 large carrot, grated

2 Persian cucumbers, thinly sliced

Hot sauce (optional)

½ cup finely chopped fresh cilantro
Instructions
For tortillas, in a food processor combine spinach, almond flour, 2 tablespoons lemon juice, and ¾ cup water. Process until creamy. Add whole wheat flour, salt, and baking powder. Process on low 3 to 5 minutes or until dough is soft and stringy. Let dough rest 10 to 15 minutes.

Dust a large cutting board with all purpose flour. Place dough on prepared surface and knead a few times. Divide dough into eight equal portions.

Roll one portion into a ball; roll ball in flour. Using a rolling pin, roll out into a thin, even disk about 8 inches in diameter.

Heat a large nonstick skillet over medium. Place tortilla on the hot skillet. Cook 2 to 3 minutes or until surface appears dry and bubbles form. Flip and cook 1 to 2 minutes more or until tortilla puffs up. Transfer tortilla to a kitchen towel-lined basket. Cover with another kitchen towel to keep warm.

Repeat steps 3 and 4 with remaining dough, stacking cooked tortillas in the towel-lined basket as you go.

For cashew lemon sauce, in a blender combine raw cashews and ¾ cup water. Cover and blend until creamy. (It may take a minute or two if using a regular blender instead of a high-speed blender.) Add 3 tablespoons lemon juice, the lemon zest, garlic cloves, and sea salt to taste. Blend to a creamy sauce. Taste and adjust seasoning. Refrigerate in an airtight container up to 5 days.

For wraps, use a fork to mash chickpeas in a bowl. Spread tortillas with mashed chickpeas, then top with salad greens, tomatoes, carrot, and cucumbers. Drizzle each with 2 tablespoons of cashew lemon sauce and a dash of hot sauce (if using). Sprinkle with cilantro. Roll up wraps, securing with toothpicks if necessary.