Prep-time: /

Ready In:

Makes 20 croquettes + 10 cups salad
Vibrant purple potato croquettes turn a simple salad into a rainbow-hued feast. Hearty spuds are boiled and pressed through a ricer so they take on a light, airy texture before being mixed with fragrant onion, garlic, and Dijon mustard. Quick-cooking oats are stirred into the croquette mixture to act as a binder so you can easily shape them into perfect circular patties for baking. While the croquettes are in the oven, fresh greens are drizzled in a savory homemade dressing and tossed with yellow cherry tomatoes and creamy cannellini beans for extra substance. Add a sprinkle of Aleppo pepper if you want a touch of heat, and then slide a few warm potato croquettes onto the salad for a colorful meal that's packed full of good-for-you ingredients. Leftover croquettes are great reheated and served with a side of homemade ketchup or vegan ranch!
Tip: Use Peruvian purple potatoes for the most intense color.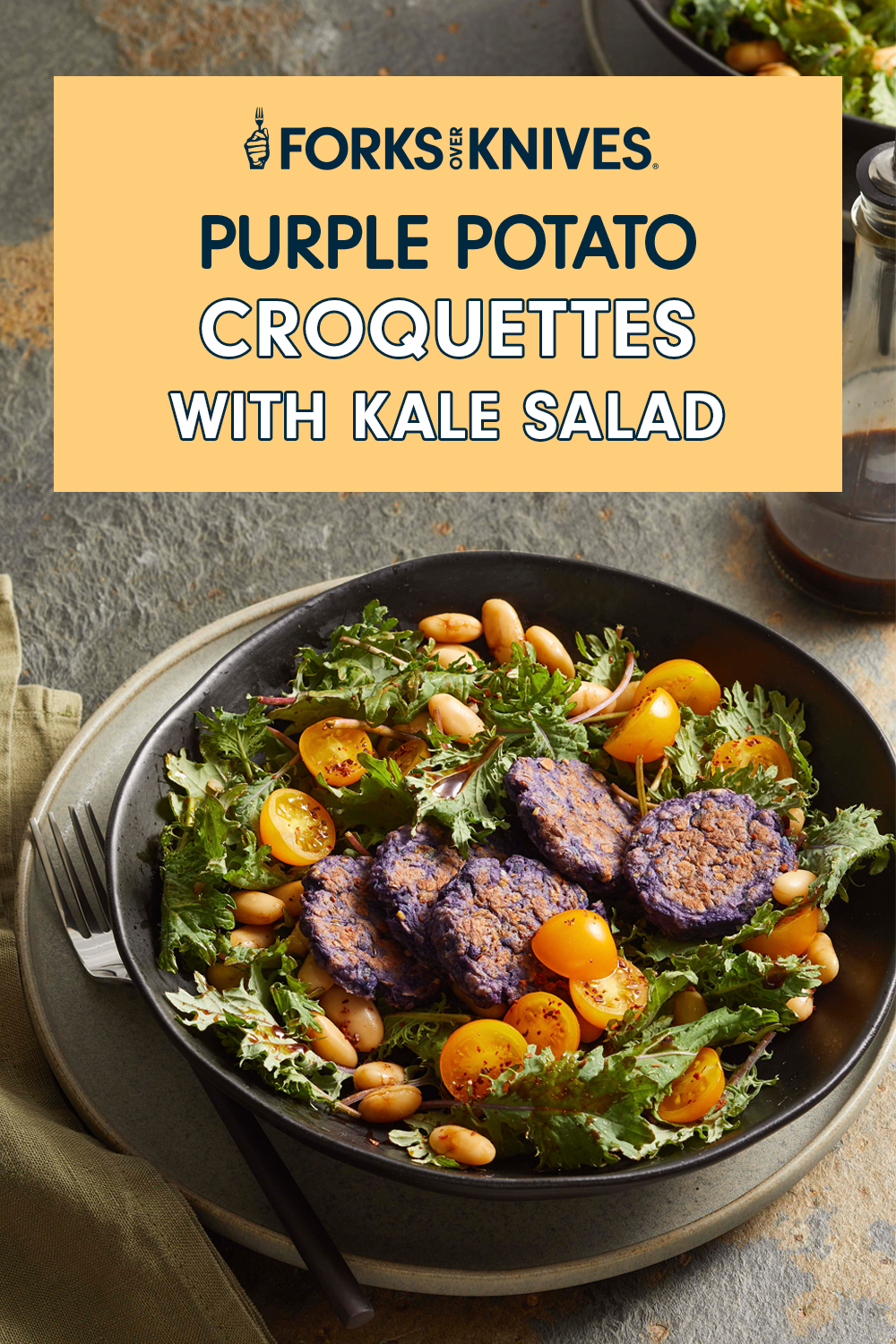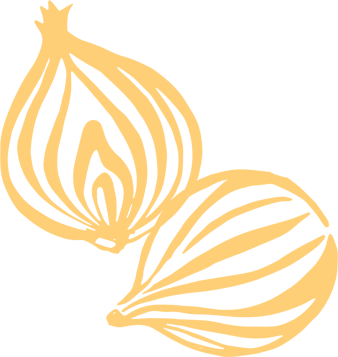 Ingredients
1 lb. purple potatoes

½ cup low-sodium vegetable broth

¼ cup balsamic vinegar

½ teaspoon pure maple syrup

1 tablespoon flaxseed meal

⅓ cup quick-cooking oats

2 tablespoons finely chopped onion

1 teaspoon Dijon mustard

2 cloves garlic, minced

Sea salt and freshly ground black pepper, to taste

8 cups fresh baby kale, chard, or arugula

2 15-oz. cans no-salt-added cannellini beans, rinsed and drained (3 cups)

2 cups yellow cherry tomatoes, halved

Crushed Aleppo pepper (optional)
Instructions
In a large pot combine unpeeled potatoes and enough water to cover. Bring to boiling; reduce heat. Simmer 15 to 20 minutes or until tender; drain. Let potatoes stand until cool enough to handle. Press potatoes through a potato ricer over a bowl to remove skins.

For dressing, in a small saucepan combine broth and vinegar. Bring to boiling; reduce heat. Simmer about 10 minutes or until reduced to ⅓ cup. Stir in maple syrup.

Preheat oven to 425°F. Place a baking sheet in oven to preheat. In a small bowl stir together flaxseed meal and 3 tablespoons water; let stand 15 minutes. Add flaxseed mixture, oats, onion, mustard, and garlic to riced potatoes. Season with salt and black pepper. Form potato mixture into 20 2-inch patties using about 1½ tablespoons mixture per patty. Carefully place patties on the preheated baking sheet. Bake about 20 minutes or until lightly browned, turning patties once about halfway through cooking time.

In a large bowl toss kale and beans, drizzle with dressing , and toss to coat. Divide kale mixture among serving dishes. Top with potato croquettes, tomatoes, and, if desired, Aleppo pepper.