Prep-time: /

Ready In:

Makes 3 cups
Get your grill on with a colorful and herbaceous side dish that's perfect for accompanying hearty veggie burgers at your next plant-based BBQ. When choosing your produce, look for rainbow carrots that still have the leafy stems attached. The different hues add visual intrigue to your plate, and the carrot tops can be saved to make a tasty pesto. Pick asparagus spears that aren't too thin or too thick: That Goldilocks sweet spot will ensure your veggies are tender without being stringy or woody. A zesty gremolata made from chopped parsley, pine nuts, lemon zest, and garlic dresses up the grilled veggies and packs powerful flavors into every bite. Feel free to add in strips of bell pepper or zucchini to really bulk up this scrumptious side.
For more vegan grill recipes, check out these tasty ideas: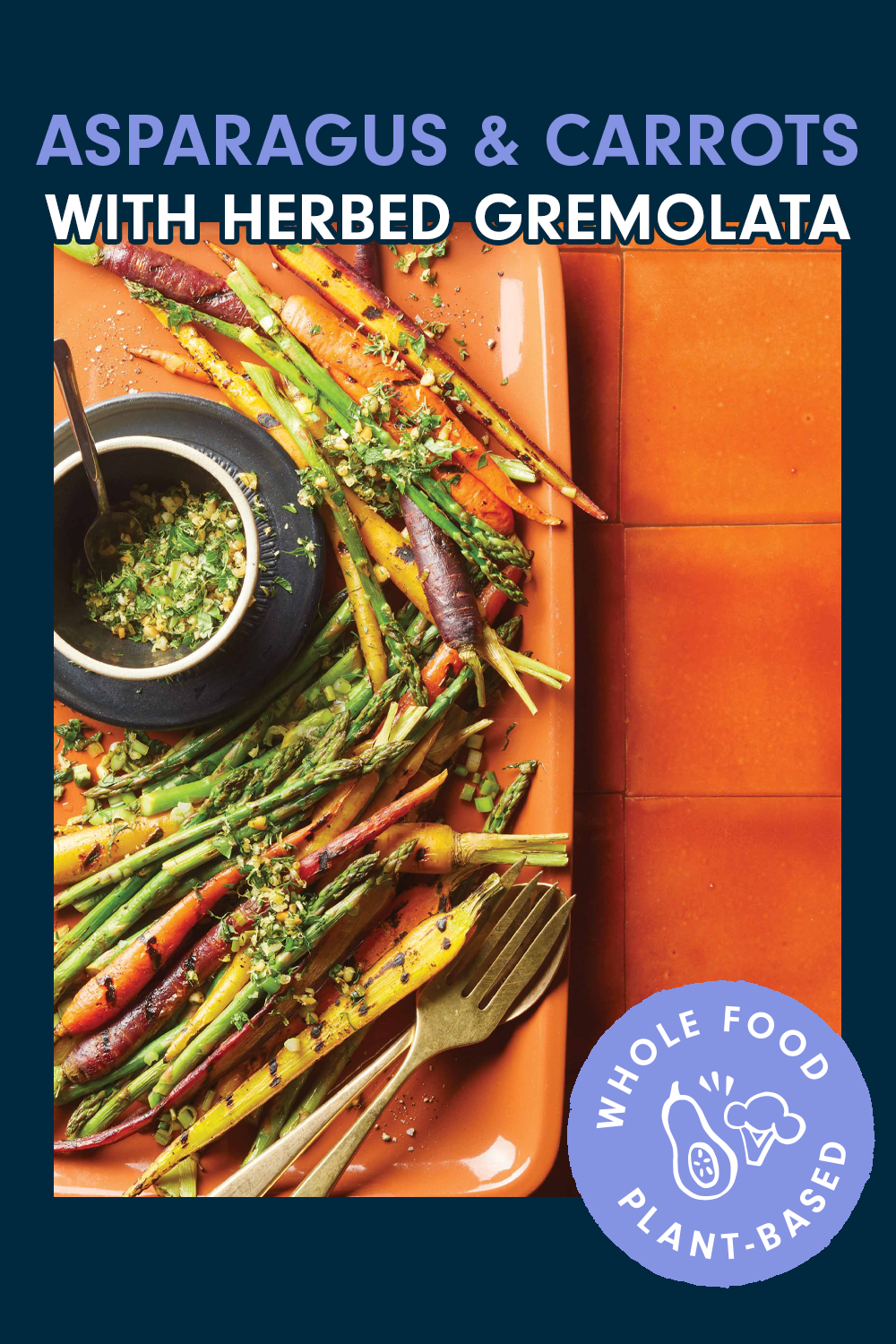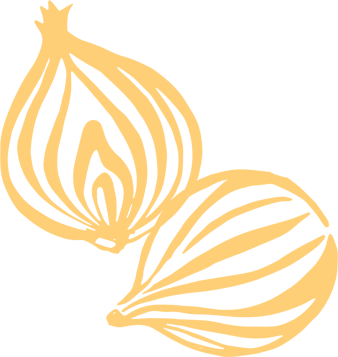 Ingredients
8 oz. baby carrots with tops, halved lengthwise

3 tablespoons chopped fresh herbs, such as parsley, dill, thyme, tarragon, or basil

1 tablespoon low-sodium vegetable broth

1 tablespoon lemon juice

1 tablespoon chopped garlic scapes or scallion

8 oz. fresh asparagus, trimmed

2 teaspoons chopped toasted pine nuts

1 clove garlic, minced

½ teaspoon lemon zest

Freshly ground black pepper, to taste
Instructions
Place carrots in a steamer basket in a large saucepan. Add water to saucepan to just below basket. Bring to boiling. Steam, covered, 5 minutes. Let carrots cool.

In a small bowl stir together 1 tablespoon of the fresh herbs, the vegetable broth, lemon juice, and garlic scapes.

Preheat a grill pan over medium. Grill asparagus and carrots 8 to 10 minutes or until crisp-tender, turning and brushing with broth mixture once or twice. (If necessary, grill in batches and keep warm on a foil covered baking sheet in a 200°F oven while grilling the remaining vegetables.)

For gremolata, in a small bowl stir together the remaining 2 tablespoons fresh herbs, the pine nuts, garlic, and lemon zest.

Sprinkle grilled vegetables with gremolata.