Prep-time: /

Ready In:

Makes 8 kabobs + 3 cups rice mixture + ⅔ cup queso
Before hitting the grill, these colorful kabobs are brushed with a lime juice mixture that plays well with the roasted fajita veggies' natural sweetness. A quick vegan queso adds creaminess, and a side of herbed rice and beans rounds things out. Be sure to cut veggies into uniform pieces and thread them onto skewers to allow them to cook evenly without falling through the grill rack. Or save a little time by cooking vegetables in a grill pan or wok instead of placing them on skewers. Enjoy any leftover queso as a snack with fresh vegetable sticks.
Note: Chile peppers contain oils that can irritate your skin and eyes. Wear plastic or rubber gloves when working with them.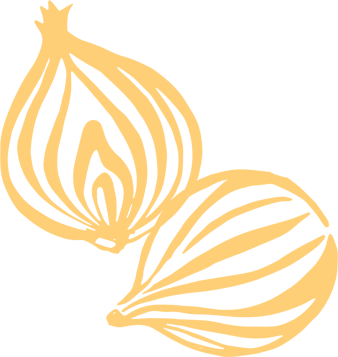 Ingredients
¾ cup raw cashews

1 teaspoon. chipotle chile pepper in adobo sauce

3 tablespoons nutritional yeast

2 cloves garlic, divided

¼ teaspoon chili powder

2 medium red, green, and/or yellow bell peppers, cut into 1-inch pieces

2 ears corn, husked and cut into 2-inch pieces

1 cup cherry tomatoes (16)

2 medium fresh poblano chile peppers, cut into 1-inch pieces (see note, above)

2 tablespoons lime juice

1 teaspoon reduced-sodium soy sauce

¼ teaspoon ground cumin

⅛ teaspoon crushed red pepper

8 scallions (green onions), trimmed

2 cups hot cooked brown rice

1 15-oz. can no-salt-added black beans, rinsed and drained

¼ cup chopped fresh cilantro

1 teaspoon lime zest

Sea salt and freshly ground black pepper, to taste

1 lime, cut into wedges
Instructions
Make Vegan Queso: In a bowl soak cashews in enough boiling water to cover 30 minutes; drain. In a blender combine drained cashews, chipotle chile pepper in adobo sauce, nutritional yeast, 1 clove garlic, the chili powder, and ¾ cup water. Cover and blend until smooth. Add sea salt to taste. Chill until ready to serve.

Thread bell peppers, corn, tomatoes, and poblanos onto eight 10-inch metal skewers, leaving ¼ inch between pieces. In a bowl combine lime juice; soy sauce; the remaining garlic, minced; the cumin; and crushed red pepper. Brush over kabobs and scallions.

Grill kabobs, covered, directly over medium-high 8 to 10 minutes or until lightly charred on all sides, turning occasionally. Add scallions the last 2 minutes of grilling, turning once.

Stir together rice, black beans, cilantro, and lime zest. Place on a serving platter with kabobs and green onions. Season with salt and black pepper. Drizzle with Vegan Queso and serve with lime wedges.