Prep-time: /

Ready In:

Makes 8 zucchini halves
This eye-catching side dish is perfect for summer BBQs or a light lunch when you have excess summer squash lying around. The delicate hasselback pattern is typically used on potatoes, but we think it looks even more elegant on zucchini—especially once it's stuffed with a savory couscous mixture. Briney capers, zesty parsley, and bright lemon juice lend their flavors to the filling so this veggie side has just as much flair as a main course. Drizzle with a simple tahini sauce, and dig in.
Tip: For 1½ cups cooked couscous, cook ½ cup dry whole wheat couscous according to package directions.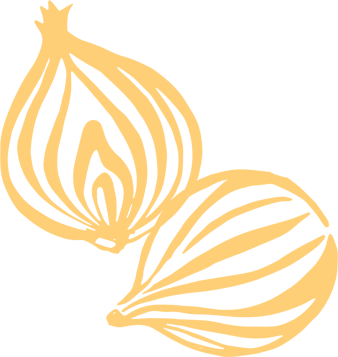 Ingredients
4 medium zucchini and/or yellow summer squash (8 to 10 oz. each)

2 cups fresh parsley and/or basil leaves

2 teaspoons capers, rinsed and drained

1 teaspoon lemon zest

3 cloves garlic, minced

Sea salt, to taste

¼ teaspoon freshly ground black pepper

1½ cups cooked whole wheat couscous, cooled (see tip in intro)

¼ cup nutritional yeast

2 tablespoons tahini

3 tablespoons lemon juice
Instructions
Preheat oven to 400°F. Line a 15×10-inch baking pan with parchment paper. If necessary, remove a thin slice from one side of each zucchini so it sits flat. Cut each in half crosswise. On a cutting board arrange two chopsticks or wooden spoons lengthwise on either side of zucchini. Cut zucchini crosswise into ¼-inch slices, stopping when knife reaches chopsticks (to prevent slicing all the way through). Arrange zucchini in prepared pan.

In a food processor combine basil and/or parsley; capers; lemon zest; 2 cloves of the garlic, minced; the sea salt; and black pepper. Pulse until chopped and well combined. Transfer to a medium bowl. Stir in couscous and nutritional yeast. Spoon mixture between slices of zucchini. Spoon any remaining filling over or around zucchini. Roast, uncovered, 25 minutes or until lightly browned and tender.

For Tahini Sauce, in a small food processor combine tahini, lemon juice, and remaining garlic. Process until smooth, gradually adding 2 to 4 tablespoons of water until drizzling consistency.

Serve zucchini drizzled with Tahini Sauce.