Thank you for your interest in hosting a Forks Over Knives party! In partnership with the Engine 2 Diet, we have created a guide to assist you in your endeavor. The guide features plant-strong party-friendly recipes,discussion questions, tips from the Engine 2 team, answers to frequently asked questions, and more. We hope you find the guide helpful and we wish you good luck with your event!
Download the "Guide to Hosting a Forks Over Knives House Party"

Get 20% Off!
Get 20% Off!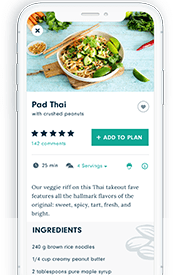 MEMORIAL DAY SALE!
Get our weekly plant-based meal plans for as low as $6.67/month!