Prep-time: /

Ready In:

Makes 8 rolls
The easy curry marinade in this tantalizing recipe transforms a block of tofu into a mouthwatering treat. The bite-size chunks—bundled with thin rice noodles, shredded carrots, spinach, and cilantro—are rolled up in rice paper wrappers to create a super-fresh snack. These tofu summer rolls are the perfect appetizer to munch on while you wait for the main course to be ready–or have a few to make it a meal. Enjoy as is, or dip each flavorful bundle into a homemade peanut sauce for extra oomph!
Tip: To make this recipe gluten-free, be sure to use gluten-free rice paper wrappers.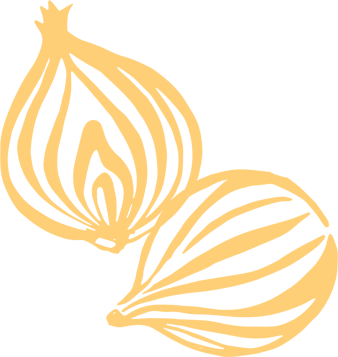 Ingredients
4 oz. dry brown rice Mai Fun noodles

1 tablespoon tomato paste

1½ teaspoons potato starch

1½ teaspoons curry powder

1 teaspoon onion powder

½ teaspoon garlic powder

½ teaspoon sea salt

1 14-oz. package extra-firm tofu

16 brown rice paper wrappers

4 cups fresh baby spinach, stems removed

1 cup shredded carrots

¼ cup chopped fresh cilantro
Instructions
Preheat oven to 400°F. Line a baking sheet with parchment paper.

Cook noodles according to package directions; drain. Rinse with cold water; drain well. Using scissors, snip noodles into 2- to 3-inch-long pieces.

For marinade, in a bowl stir together the next six ingredients (through salt). Pat tofu dry with paper towels; cut into ¾-inch-thick slices. Add tofu to marinade, stirring gently to coat. Let stand 30 minutes.

Remove tofu from marinade; transfer any remaining marinade to a small saucepan. Arrange tofu on prepared baking sheet. Bake 20 minutes.

Create an assembly station with rice paper, noodles, tofu, spinach, carrots, and cilantro. Fill a wide shallow bowl halfway with warm water and place near rice paper with a cutting board.

To assemble, gently slide two sheets of rice paper into the bowl of water; let soak 20 seconds to soften. Remove wrappers from water and stack them on the cutting board. On the edge closest to you, place four to six spinach leaves. Top with 2 tablespoons noodles and 2 tablespoons carrots. Place a tofu strip parallel to spinach. Sprinkle with cilantro.

Fold the nearest edge of rice paper up and over the filling, tucking it under the roll and pulling the roll toward you. Hold the fold in place with your thumbs on either side and fold in left and right sides. Continue rolling until wrap is rolled up. Repeat with remaining rice paper and filling ingredients.

Dip a sharp knife in water and cut rolls in half. Warm reserved marinade over low. Serve with rolls.