Soups & Stews
Soups are the universal comfort food. Featuring flavors from all around the world, this recipe selection puts the soup in super. Grab a bowl and fill it to the brim with one of these vegetable-rich stews. Whether you're in the mood for a smooth and creamy vegan soup or a hearty chili, we can assure you that you'll find what you're looking for in the list below.
Two popular vegetarian soups of Central Africa were the inspiration for this stew. In this region, sweet potatoes, beans, chili peppers, onions,…

see recipe
There's something about the warmth and complexity of the spices in Moroccan cuisine that inspires me to create new dishes using them….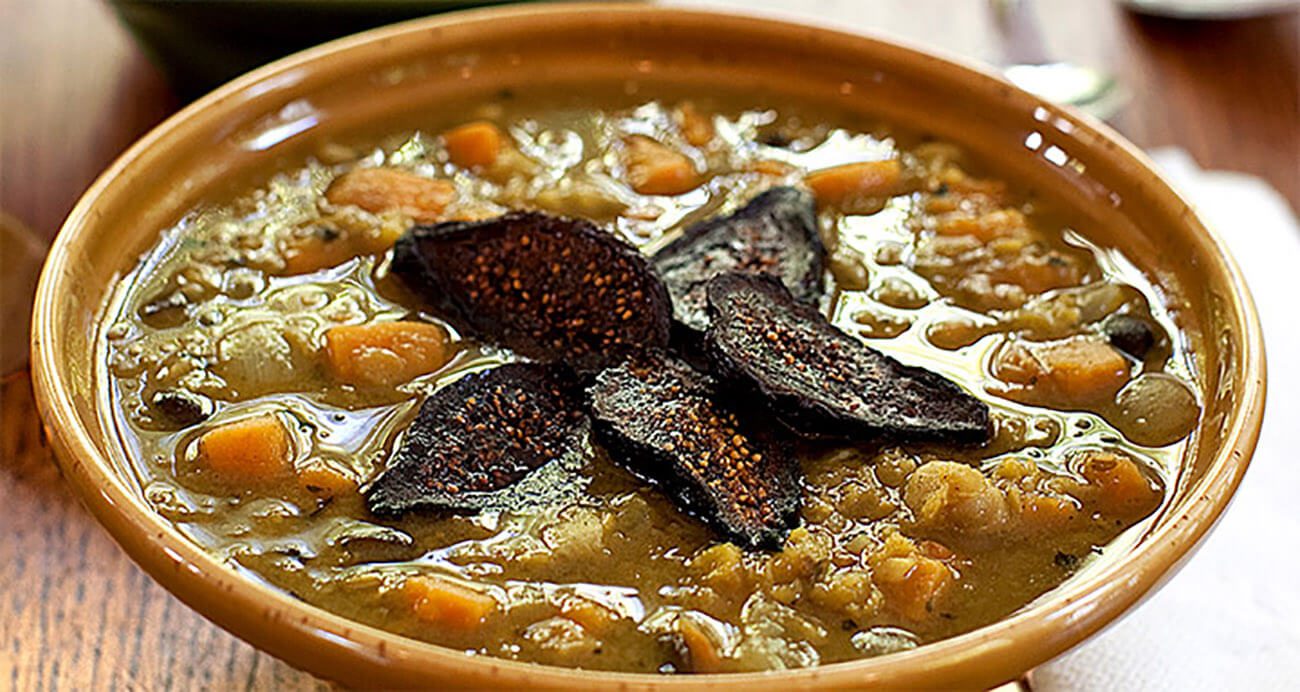 see recipe
I love to share the art of Indian cooking I learned in my mother's kitchen in India. My food is a fusion…

see recipe