Prep-time: /

Ready In:

About 6 cups
Many years ago, when I lived in India, a group of visiting Iranian friends made a Persian-themed dinner that included this stew. I loved the flavor of saffron with the yellow split peas, and I have been making it ever since. Dried rosebuds, which this recipe calls for, are common in Persian cuisine, in both savory and sweet dishes. You can also find edible rose petals in many Mexican markets and tea shops or online.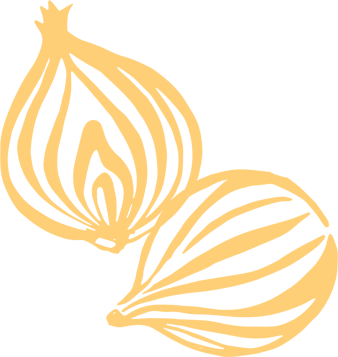 Ingredients
1 cup yellow split peas

1 medium yellow onion, cut into ¼-inch dice (about 2 cups)

12 medium garlic cloves, minced (about 2 tablespoons)

Rind of one lemon, finely chopped

2 (15-ounce) cans sodium-free or low-sodium tomato sauce (about 3 cups)

2 teaspoons ground cumin

2 teaspoons ground coriander

½ teaspoon ground cardamom

1 teaspoon ground turmeric

¼ teaspoon ground black pepper

⅛ teaspoon ground cinnamon

2 big pinches saffron

½ teaspoon dried rosebuds (optional)

1 large eggplant (about 1½ pounds), peeled and sliced lengthwise into ½-inch thick slabs

1 tablespoon fresh lemon juice

Sea salt

Finely chopped fresh mint (optional)
Instructions
Combine the split peas and 4 cups water in a large pot or Dutch oven and bring to a boil over high heat. Reduce the heat to medium-low and simmer for about 1 hour, until the peas are tender enough to mash easily when pressed between your fingers.

Meanwhile, in a large sauté pan, cook the onion, garlic, lemon rind, and ½ cup water over medium heat for about 10 minutes until the onion is tender, adding 1 to 2 more tablespoons of water as needed to prevent the vegetables from sticking to the pan. Add the tomato sauce, cumin, coriander, cardamom, turmeric, pepper, cinnamon, saffron, and rosebuds (if using). Add 2 cups water and stir to combine.

Lay the eggplant slices on top of the sauce and bring the sauce to a boil over high heat. Reduce the heat to medium-low and simmer for about 30 minutes, until the eggplant is tender.

Add the split peas and their cooking liquid to the pan. Season to taste with the lemon juice and salt; stir to combine. Cook for another 5 minutes to allow the split peas to absorb the flavors.

Serve stew warm over steamed rice, and garnished with the mint (if using).