Following a whole-food, plant-based diet in the great outdoors can be a breeze—with a little planning, that is. Just remember the following tips, and check out the tasty vegan foods fellow readers love to make while camping, as well as a few camp-ready Forks Over Knives recipes. Happy trails!
Essential Tips 
I've stuck by these rules for many camping trips and have always eaten well.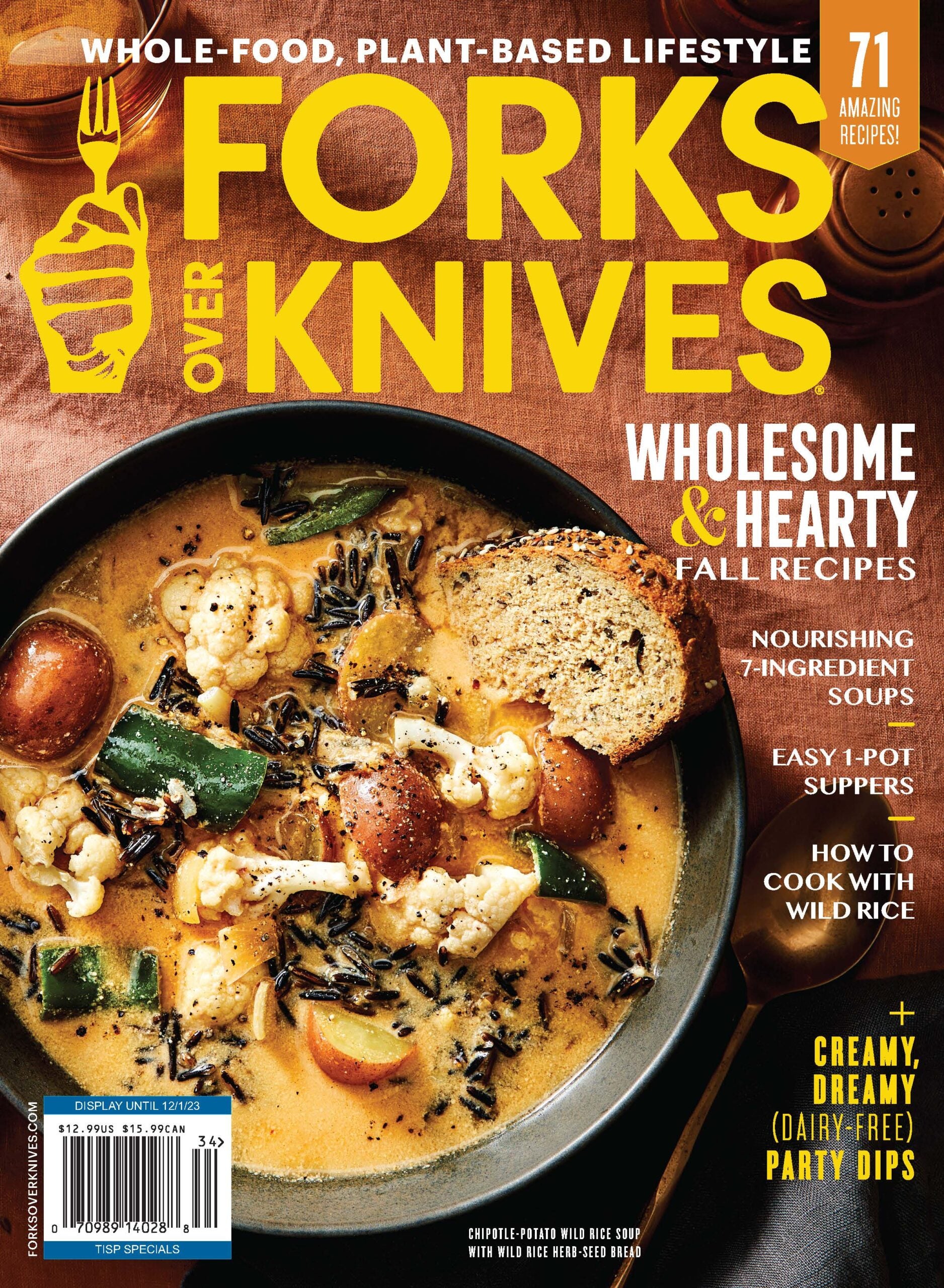 The Fall 2023
Magazine Is Here!
Our gorgeous "bookazine" features expert tips, inspiration, & comforting recipes for fall.
Know Your Setup: A cast-iron griddle can be handy for grilling over a campfire. Check if your campground has campfire restrictions, and, if so, be sure to bring a portable propane grill or camp stove.

Make a plan: Plan how you'll prepare each meal, down to the ingredient, and pack plenty of healthful shelf-stable snacks just in case your gear malfunctions: trail mix, energy bites, nut butter, whole-grain crispbread, crackers, and precooked rice or quinoa.
Veg Out: Unless you're going backpacking, allow yourself some fresh or frozen vegetables. Yes, their dehydrated and freeze-dried cousins weigh less and save space, but when you're out in the woods, nothing beats munching on crunchy carrots, juicy cucumbers, and loads of veggies grilled in foil packets. Plus, anything frozen will double as ice in your cooler.  
Prep at Home: Do as much as you can before hitting the road: Wash and chop veggies, pre-measure seasonings, cook a hearty soup or stew (and freeze it in small batches to defrost and reheat at your campsite). In the evening, when your omnivorous companions throw their hot dogs and hamburgers on the grill, you'll have an even easier dinner ready to go.
Get Inspired: Forks Over Knives Readers' Go-to Vegan Camping Meals 
Not sure what to cook? Consider some of these camp-friendly cooking suggestions, crowd-sourced from the Forks Over Knives audience.
Confetti Quinoa: Violet Hurley says she likes to cook quinoa and mixed veggies together, adding garlic, ginger, black pepper, and liquid aminos. "So good next to the campfire," Hurley says.
Grits: "We love grits for breakfast," says Rebecca Wold. "I mix mine with diced potatoes, chives, and onion." She tops it off with some ketchup.
Chickpea Salad Wraps: Paloma Lucia makes a "chickpea salad," mashing together chickpeas, avocado, and turmeric. Then she simply spreads hummus and roasted red peppers on whole wheat wraps, adds the chickpea salad, and rolls them up.
Carrot Dogs: "I steam large carrots until they are the consistency of hot dogs," says Ginjah Gardner. Once at the campsite, she grills the carrots and serves them on buns with relish, ketchup, and mustard.  With this FOK Carrot Dogs recipe, you can prep and marinate the carrots at home, then pack them in your cooler so they're ready to grill at your destination.
Hearty Stew: A warm cup of stew pairs perfectly with crisp nights. Reader Nate Castro stews canned chickpeas and lentils in whole peeled canned tomatoes, adding sautéed greens.
Oatmeal: Ginger Bracamontes Connelly makes her own oatmeal packets, with quick oats, oat bran, chia seeds, "and all sorts of dried fruits, nuts, and seeds." 
Lentil Bolognese: Liz Shread likes to add lentils or chickpeas to pasta for a simple, satisfying dish that offers fuel after a long day of hiking. To try this yourself, cook whole-grain pasta and lentils or chickpeas at home; pack in separate containers. (Alternatively, you can skip cooking lentils or chickpeas and instead purchase low-sodium canned versions, which are already cooked.) Pack an oil-free marinara sauce. When suppertime rolls around, combine lentils (or chickpeas), pasta, and marinara in a large cast-iron skillet over the campfire, and warm until heated through. 
Potato Scramble: When it comes to vegan camping, potatoes—great for breakfast and dinner—are a must. Char Schlorke likes to make a potato scramble, with red- and yellow-skinned potatoes, cut into cubes; canned black beans; and chopped onions and bell peppers. "Sometimes we add mushrooms, asparagus, or corn," Schlorke says. She cooks it all up in a large cast-iron skillet over the fire, and serves it with avocado and salsa.
Chips and Salsa: You can't go wrong with this classic combo, which Nikki Angel says is one of her go-to vegan camping snacks. She tops hers with beans for an even more satiating snack. Try Chef AJ's simple recipe for Baked Tortilla Chips to make ahead and bring along. 
Zucchini and Portobello Mushrooms: "I marinate portobello mushrooms overnight in liquid smoke," says Cathy Hedding Staelgraeve. She cooks the mushrooms alongside slices of zucchini (seasoned only with salt and pepper) in a cast-iron skillet over the campfire. "Mmm." For more ideas on how to grill veggies over a campfire, check out our article on How to Make Veggie Steaks.
Grilled Corn on the Cob: "I love grilling corn in the embers," says FOK contributor Lisa Esile "I soak whole cobs of corn in water first (husks on), then wrap them in aluminum foil and throw them in the embers for 15-30 minutes, depending on how hot the fire is. We do this after dinner while we're sitting around the campfire. They're a yummy evening snack, and there is always plenty leftover for the next day." Also check out Grilled Corn on the Cob with Chipotle Lime Rub.
Campout-Friendly (Mostly) Make-Ahead Recipes from Forks Over Knives 
Make the following travel-friendly dishes ahead of time and free yourself up for some quality time with Mother Nature.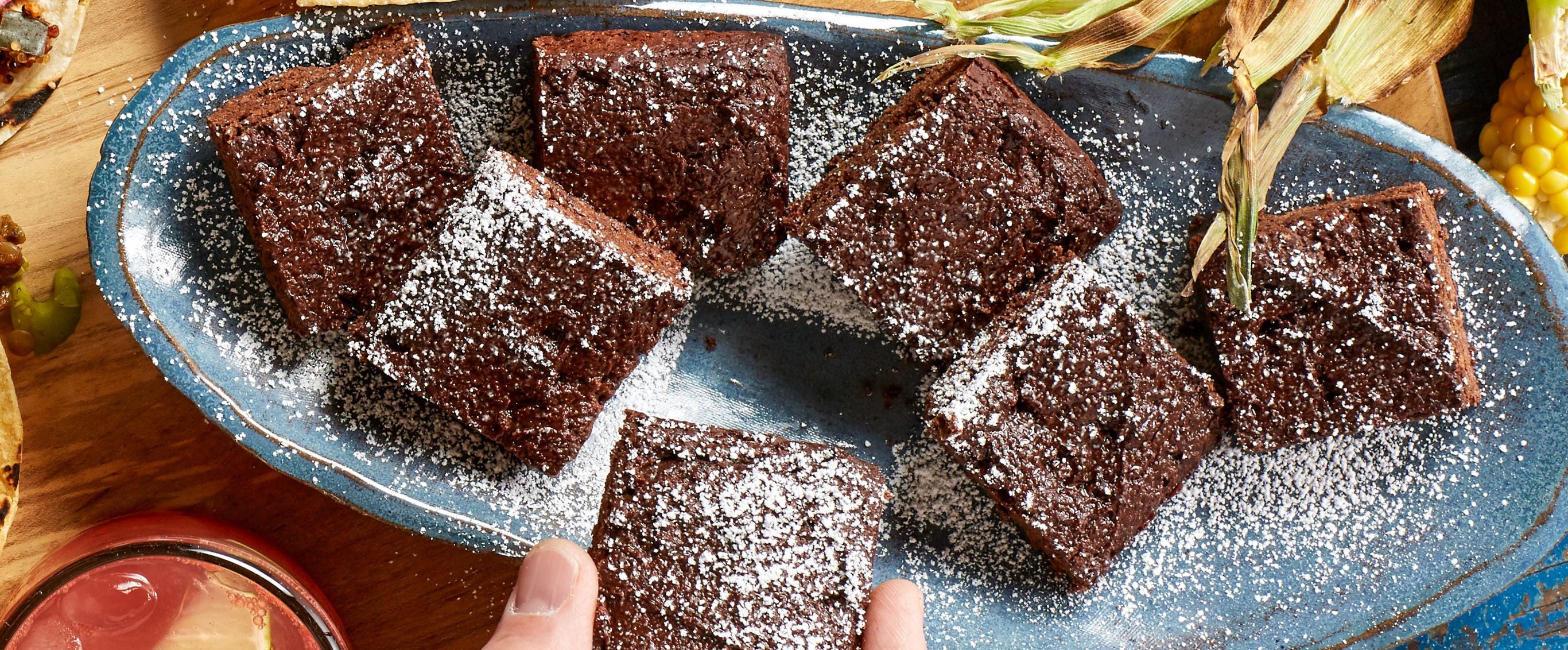 Who needs s'mores when you can have these?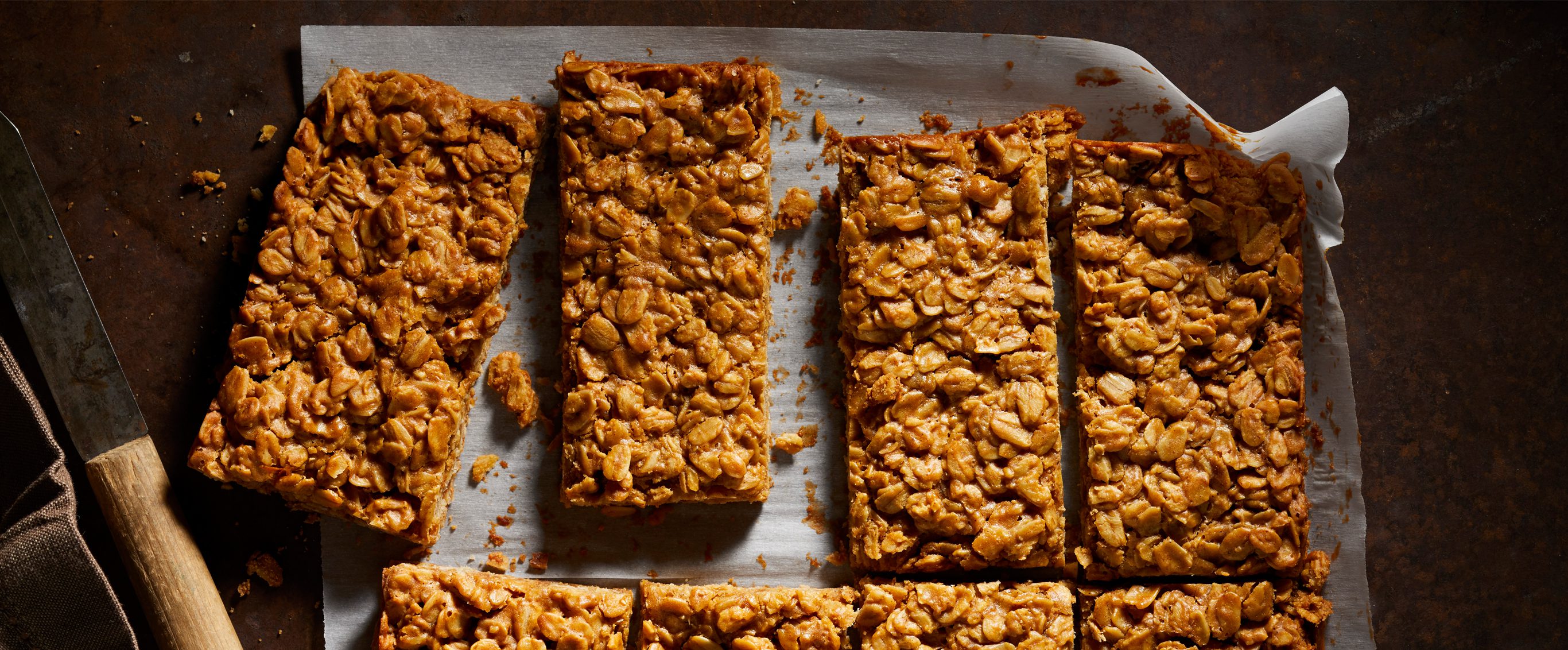 These wholesome, tasty granola bars are great for breakfasts and snacks.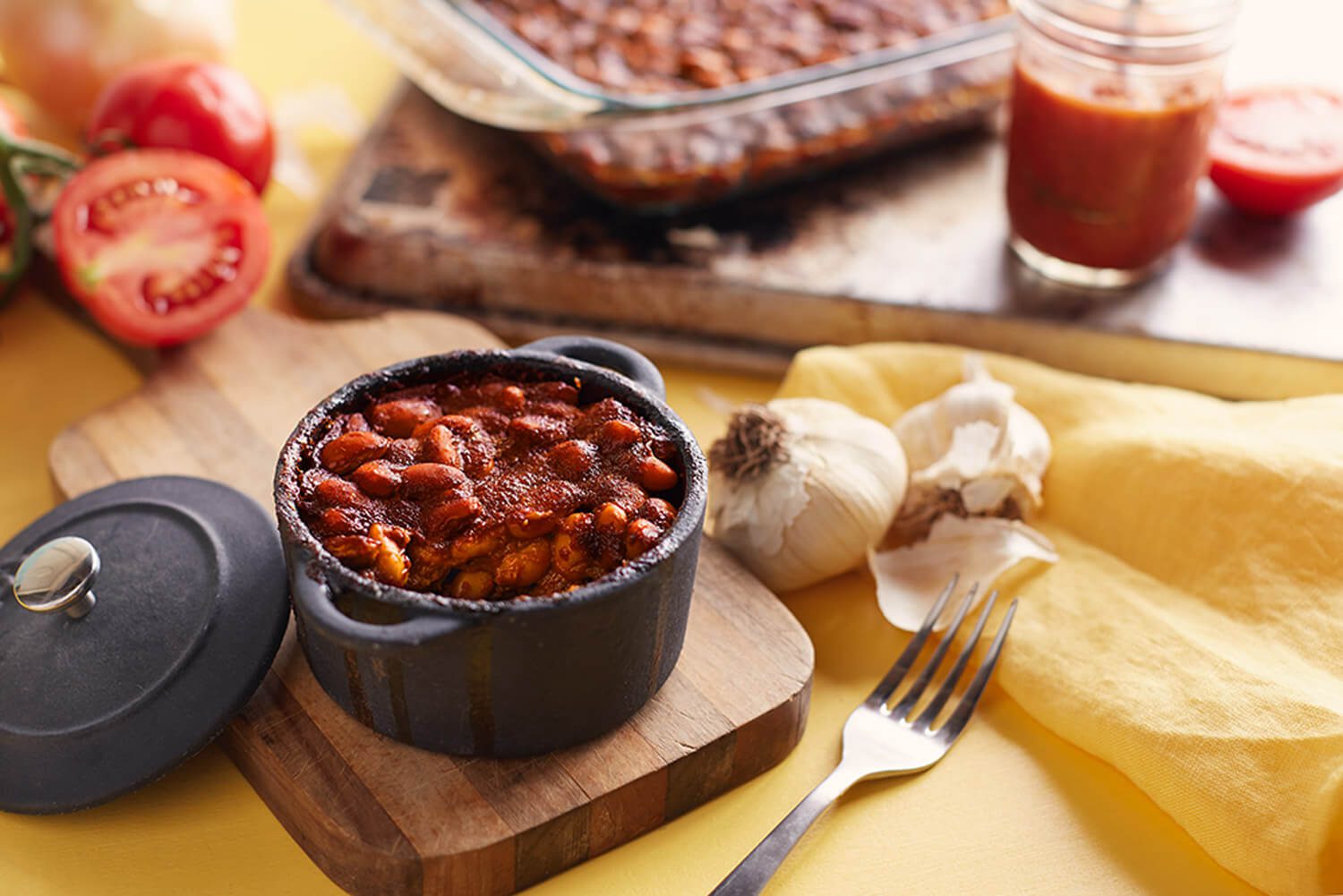 Make the barbecue sauce at home, and transport to campsite with canned beans for maximum portability.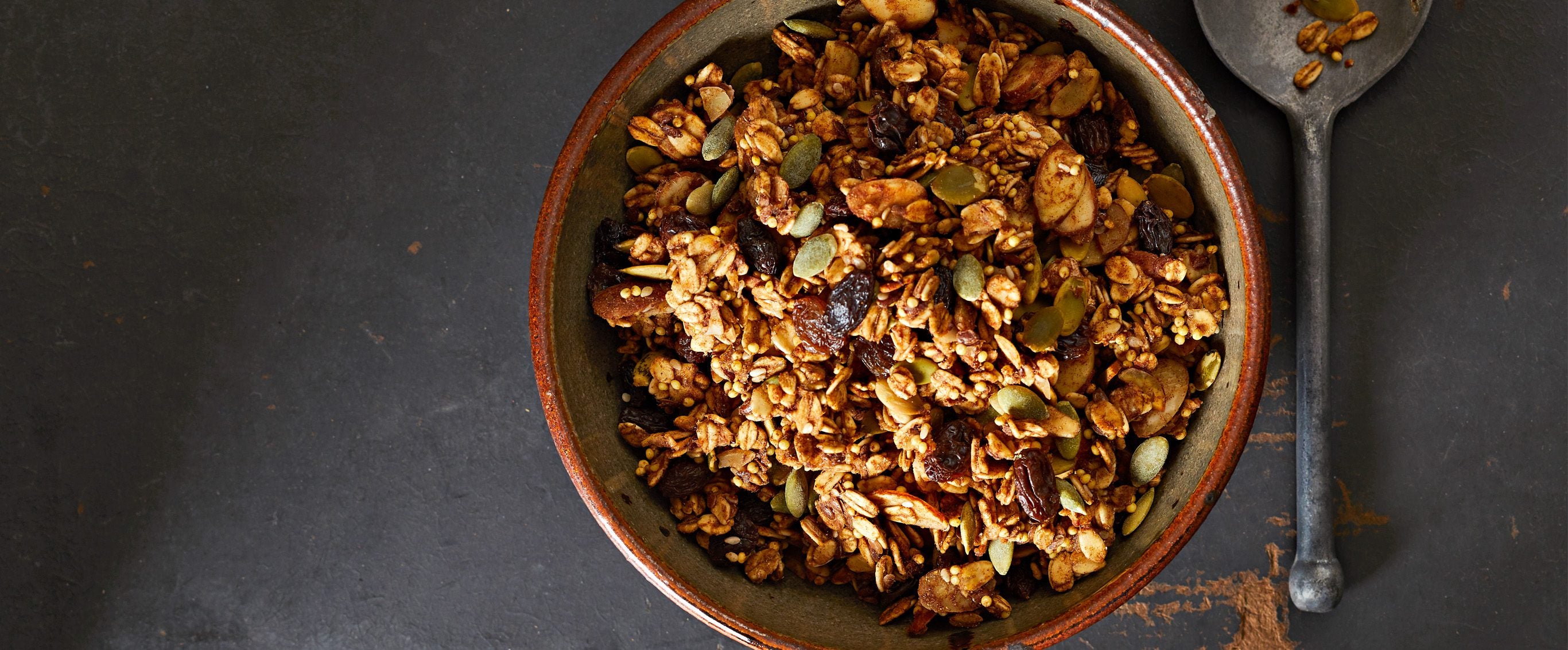 This deluxe homemade trail mix is healthier than the kind you'll find at most grocery stores. Bake it at home and tuck it away in your backpack.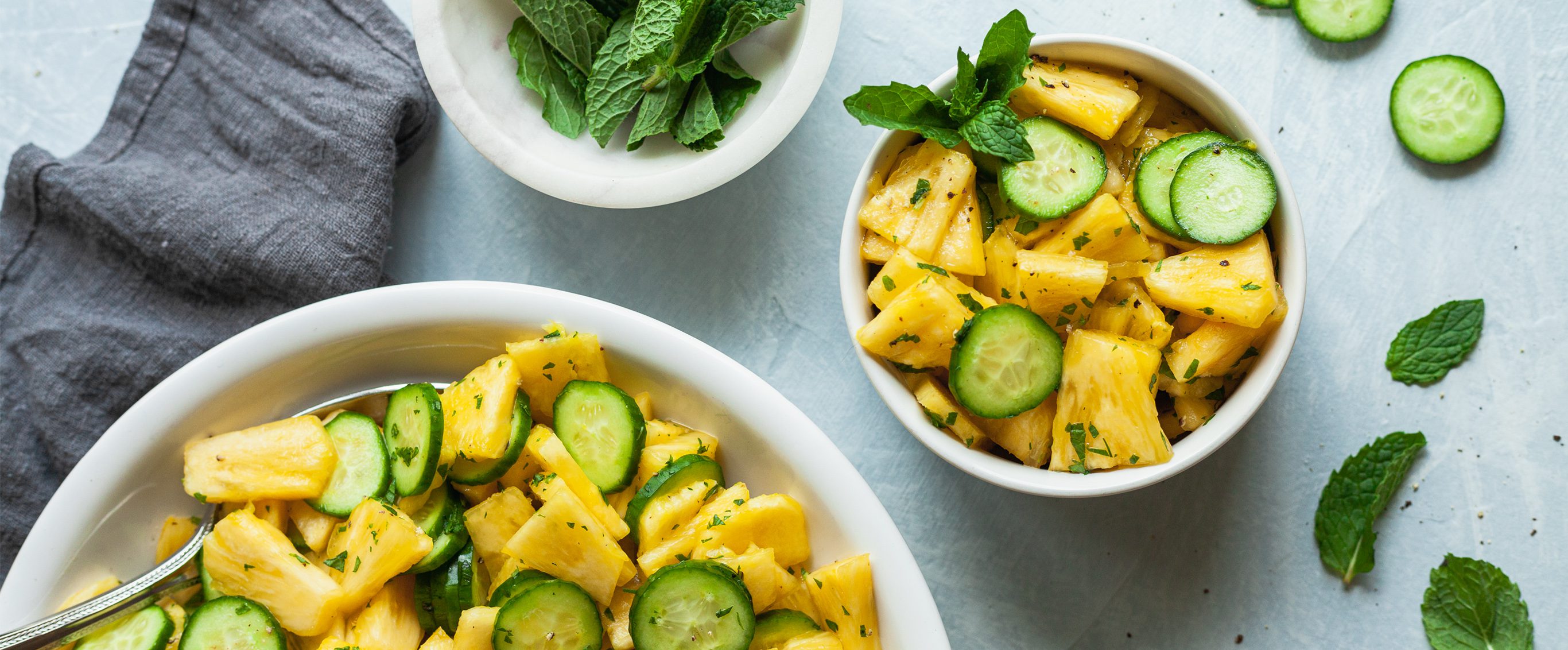 This sweet, juicy salad is just the thing to rejuvenate you while you're roughing it. Prep ahead of time and pack with ice or frozen food.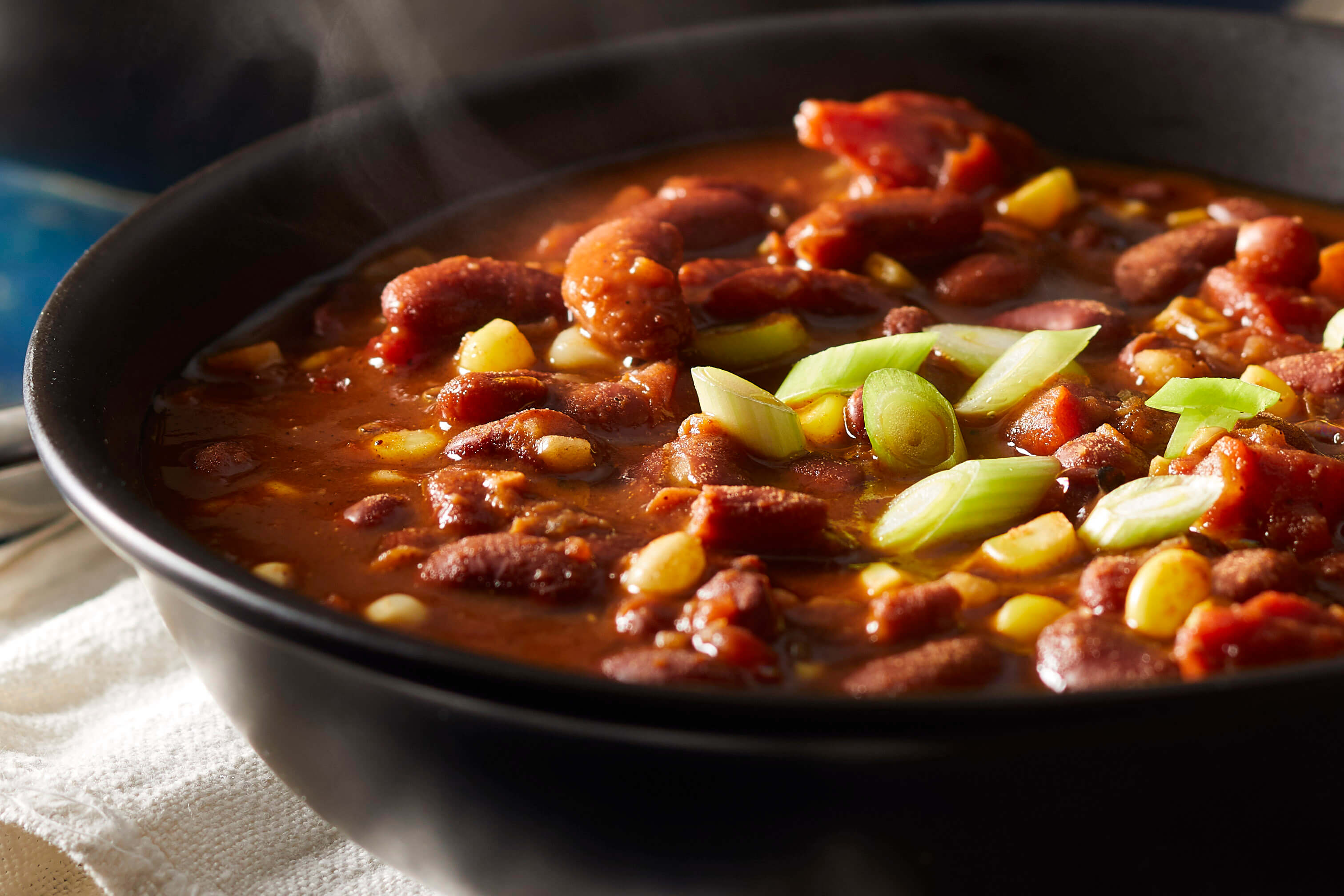 There's nothing better than chili by the campfire. Make it ahead; freeze in small batches for easier thawing; then heat it on the camp stove.
These yummy crackers taste great eaten plain, or served with toppings such as: hummus, tomato slices, olives, cucumber slices, avocado, and sprouts. Kept in an airtight tin or plastic bag, they'll stay crisp for up to 10 days.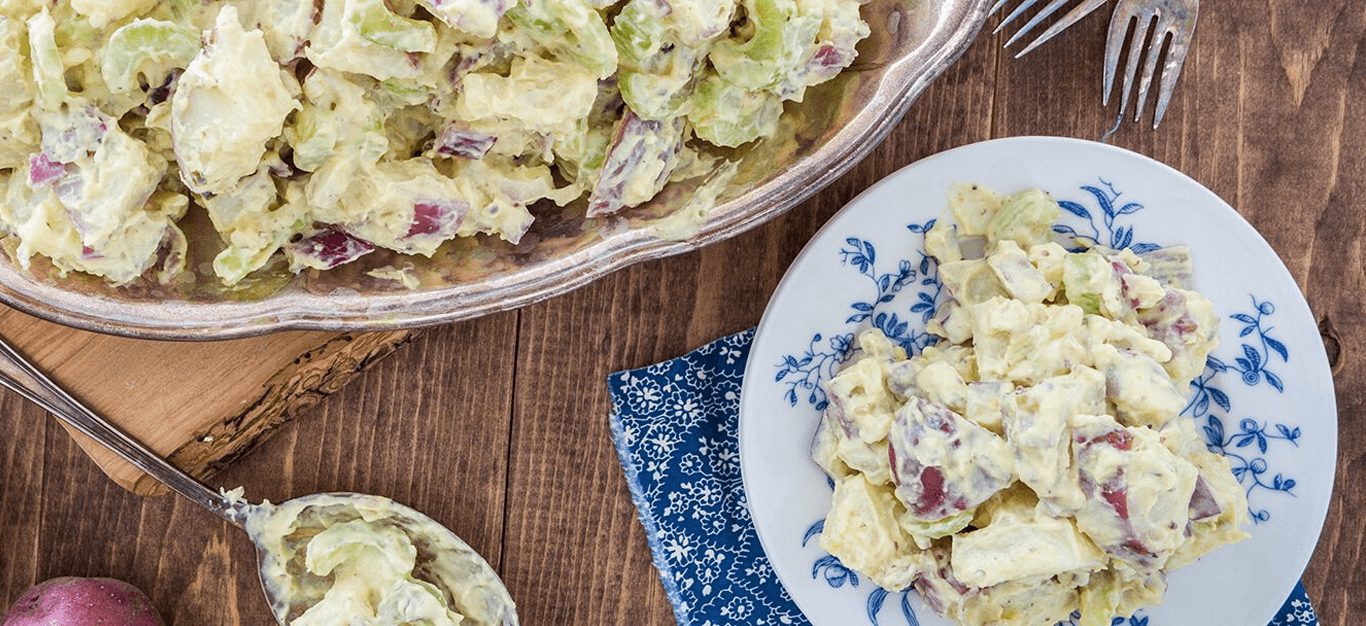 Setting up camp can be time-consuming and often comes after a long drive. This creamy potato salad from Chef Del Sroufe is an easy and delicious first-night meal combined with a few greens and/or grilled veggies.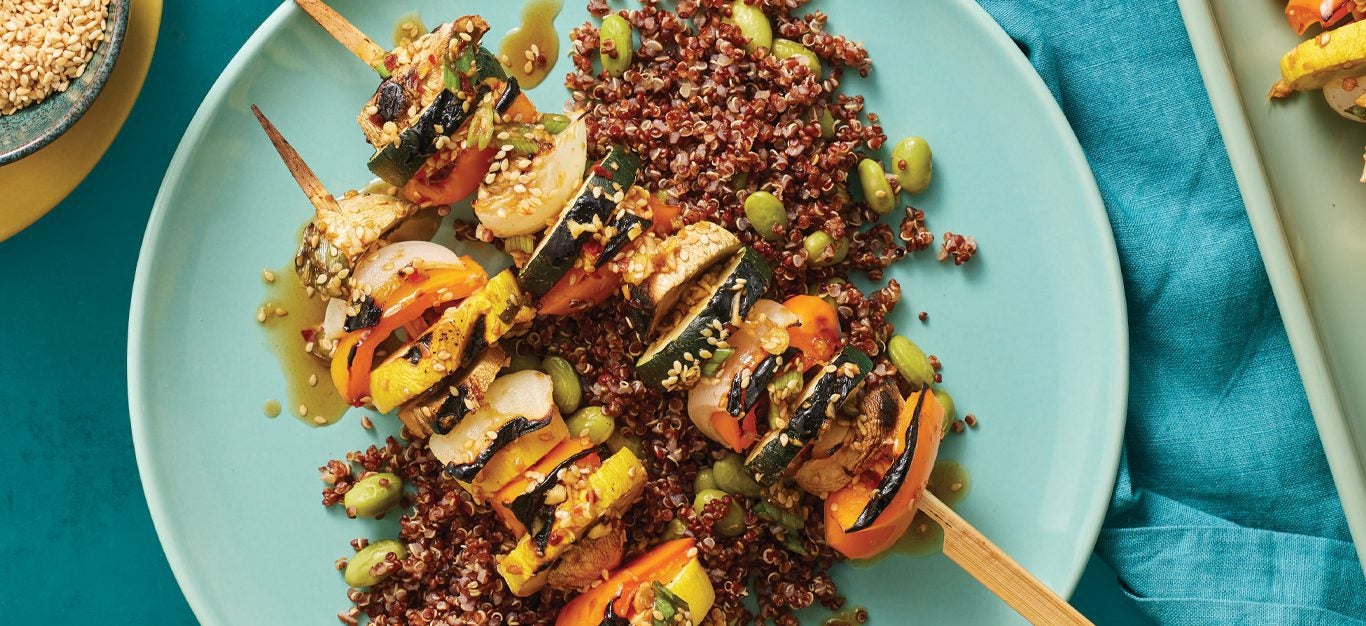 This ginger-infused savory soy sauce marinade with toasted sesame seeds tastes heavenly on grilled veggie skewers. Make it at home and brush over skewered veggies at the campsite.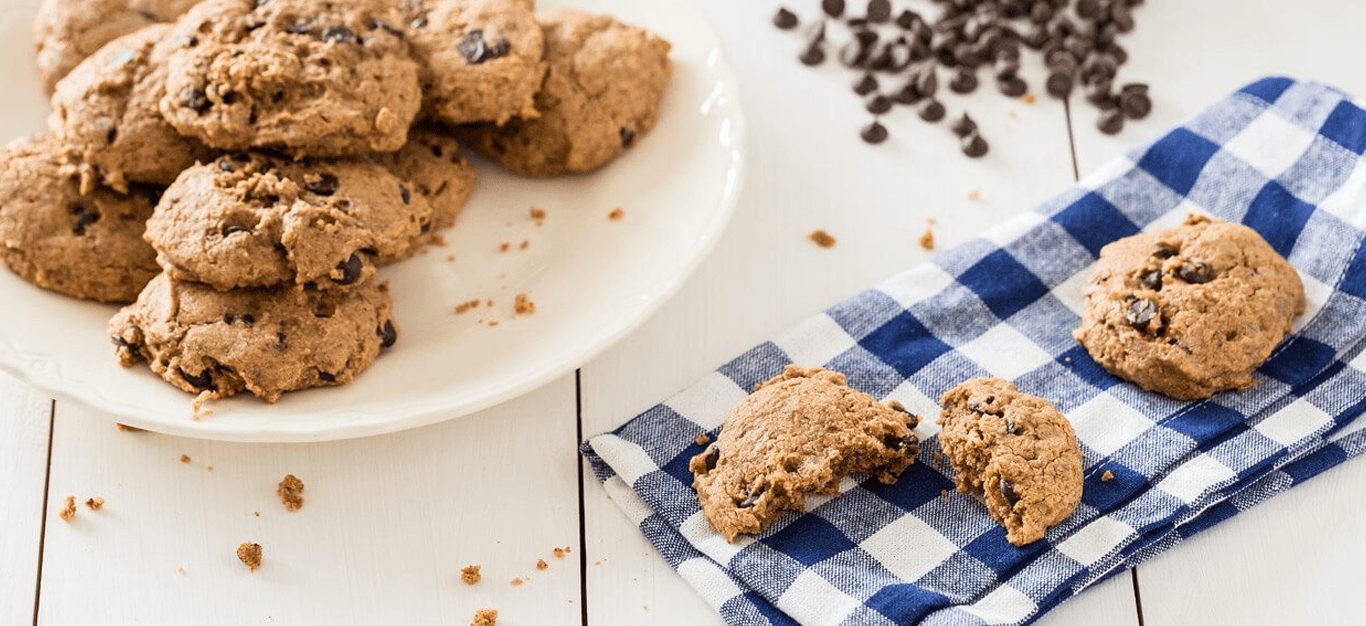 These travel-hardy chocolate chip cookies are oil free and packed full of classic chocolate chip flavor. Keep them in an airtight container to maintain freshness.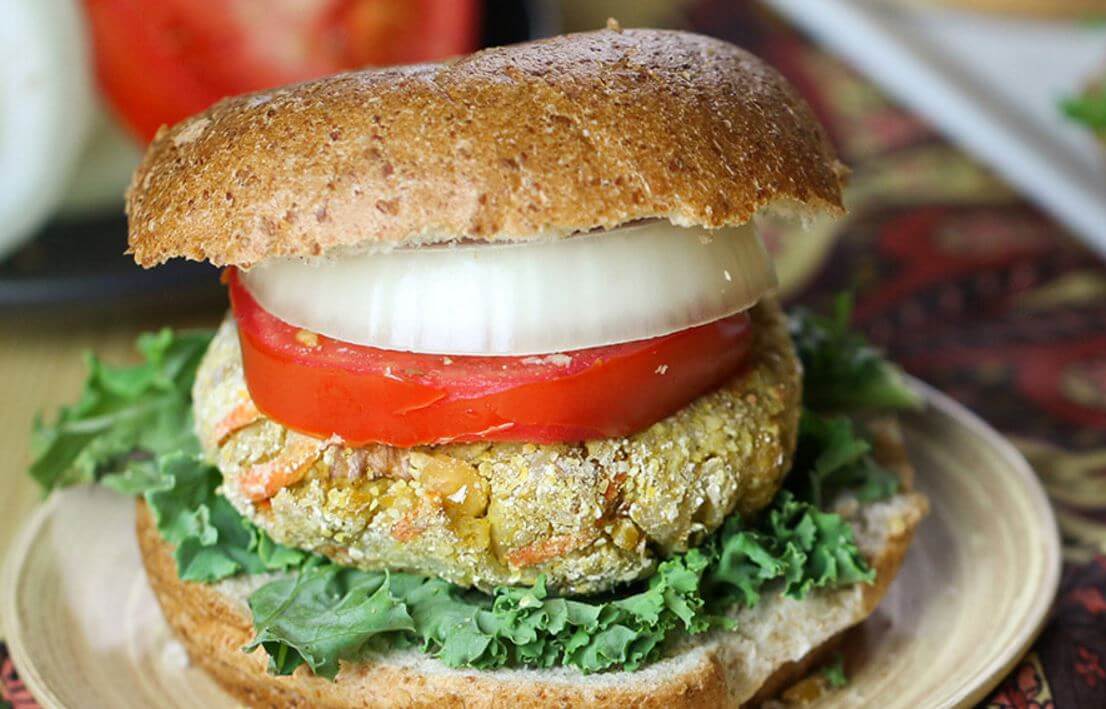 Pre-made burger patties provide a quick and scrumptious meal. Just throw them on the grill, and enjoy!