Prep-time: /

Ready In:

Makes 7 to 8 palm-size burgers
Savory and satisfying, and loaded onto a whole-grain bun with the works, a good burger is always a hit. Plant-based burgers, aka veggie burgers, are a popular transition food that you can carry well into a full-fledged practice of plant-centered eating. This basic veggie burger recipe is drawn from the meatloaf formula my Mom used when I was a kid: ground meat, chopped onions, tomato sauce for moisture, seasonings, and oatmeal or breadcrumbs to bind it all together. I simply switched in meaty beans and grains (according to the dictionary, one definition of "meat" is the edible part of any food), added a variety of vegetables and seasonings, and dressed it in a nice crisp coating. This is a perfect example of taking a meal you already know and plantifying it.
Plant-based burgers don't need to be limited to "burger" form, either. You can to create "meatballs" from any of these variations, serving them over pasta or rice with a sauce, or you can break them into bite-sized croquettes. Extremely versatile, these veggie burgers can be cooked up on the spot, or baked in batches to keep in the fridge or freezer for grabbing on the go.
Notes:
Short-grain brown rice has a natural stickiness that holds the burgers together; substituting long-grain rice or another grain may result in a burger that falls apart more easily. For a more savory flavor, cook the rice in low-sodium vegetable broth instead of water.
About nuts: While the optional nuts in this recipe add texture and flavor, you can eliminate them to reduce fat content.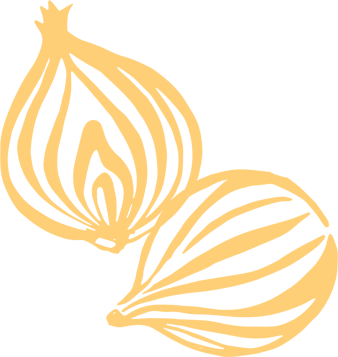 Ingredients
Base
1 15-ounce can beans (any kind, rinsed and drained (1½ cups)

1 cup cooked short-grain brown rice (see note)
Vegetables/Nuts
1½ cups chopped raw vegetables (example: ½ cup each of onions, carrots, and mushrooms, or any desired combination)

¼ cup chopped nuts, such as walnuts, almonds, and/or pine nuts (optional; see note)
Binder
1 cup quick-cooking rolled oats, or bread crumbs
Seasonings
2 cloves garlic, crushed, or ½ teaspoon garlic powder

1–2 tablespoons of your preferred spices and seasonings, to taste

½ teaspoon sea salt
Moistener
2–3 tablespoons unsweetened, unflavored plant milk or vegetable broth, as needed
Crisp Coating
¼ cup cornmeal or chickpea flour (more as needed)
Instructions
Lightly pulse the beans in a food processor, leaving some chunks for texture, or partially mash them with a potato masher. Place the beans into a large bowl, along with the rice.

Finely chop the raw vegetables. I use my food processor, first cutting the vegetables into 1-inch pieces and then pulsing until finely chopped. Add the vegetables and nuts to the bowl with the beans and rice.

Add the binder and seasonings to the bowl, and knead to make the mixture workable for forming burgers. Add the moistener, 1 tablespoon at a time, if the burgers don't hold together well. Chill for an hour or more, if time allows.

Form the mixture into palm-size patties about ⅜-inch thick.

Place the cornmeal or chickpea flour coating on a plate. Gently coat both sides of each burger, one at a time. Roll the edges against a flat surface to make a round shape with flat sides, and pat the coating onto the sides as well. This adds a nice crispy surface and helps the burgers keep their shape.

Cook the burgers in a nonstick pan over medium heat for 5 minutes, then turn and cook the other side for 4 to 5 minutes more. You can also bake the burgers on a baking sheet at 350°F for about 20 minutes.

Serve on buns or alone with your favorite condiments. Expect a savory, soft texture and a thin, crisp crust.