Prep-time: /

Ready In:

Makes 18 cups
Need some extra motivation to get out of bed in the morning? You won't be tempted to snooze your alarm when you can have a batch of these yummy breakfast nachos ready in minutes. Crispy tortilla chips are loaded with hearty beans, sweet corn, and crunchy veggies that are coated in spicy Southwest seasonings. And while the toppings are an important part of the recipe, we all know that nachos are only as good as their sauce—trust us when we say the tangy, homemade vegan sour cream will leave you licking your fingers. (Our Vegan Queso Sauce would be equally delicious.) Juicy pico de gallo and creamy avocado add Mexican flair to the dish, but feel free to drizzle on any other salsa or hot sauce you love once the nachos are out of the oven. While you can certainly make the whole dish at once, we love prepping the baked chips, nacho toppings, and sour cream ahead of time so it's easy to throw together for a busy morning brekkie. All the different components of this dish can be stored for up to two days in the fridge, but you'll want to assemble the nachos in a casserole dish right before baking.
For more vegan nacho recipes, check out these tasty ideas: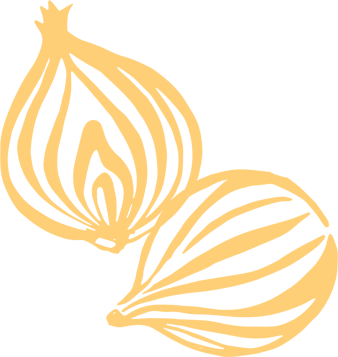 Ingredients
16 6-inch corn tortillas

3 cups cooked brown rice

2 15-oz. cans black beans, rinsed and drained (3 cups)

2 cups fresh or frozen corn

1 cup chopped onion

1 cup chopped red bell pepper

1 cup chopped fresh poblano chile

¼ cup chopped fresh cilantro

¼ cup + 3 tablespoons lemon juice

2 tablespoons taco seasoning

1½ teaspoons garlic powder

12-oz. package extra-firm tofu, drained

1 tablespoon white wine vinegar

½ teaspoon sea salt

¼ teaspoon yellow mustard

1 16-oz. container store-bought pico de gallo

1 avocado, halved, seeded, peeled, and cut into ½-inch dice
Instructions
Preheat oven to 350°F. Line two baking sheets with parchment paper. Cut each tortilla into eight triangles. Spread them in a single layer on prepared baking sheets. Bake 20 minutes or until light brown and crispy, turning halfway through baking time. Cool completely. Store chips in an airtight container until ready to use.

In a large bowl stir together the next 7 ingredients (through cilantro), ¼ cup lemon juice, the taco seasoning, garlic powder, and a pinch of sea salt. Cover and chill until ready to bake.

For Tofu Sour Cream, in a blender combine tofu, remaining 3 tablespoons lemon juice, the white wine vinegar, ½ teaspoon sea salt, and the yellow mustard. Cover and blend until smooth. Refrigerate until ready to serve.

When ready to bake and serve, preheat oven to 350°F. Arrange baked chips in a 3-quart rectangular baking dish. Top with bean mixture; spread in an even layer over chips. Bake, uncovered, 35 minutes or until heated through. Top with Tofu Sour Cream, pico de gallo, and avocado. Serve warm.