Prep-time: /

Ready In:

Makes 10 cups
Celebrate Cinco de Mayo—or elevate any day of the year—by serving up a big batch of vegan Nachos Verdes. Our veggie-packed recipe features a well-spiced mix of lima beans, corn, and onions plus homemade sour cream and all the fixings. This delicious recipe is festive enough for a party appetizer, and healthy enough to enjoy as a meal.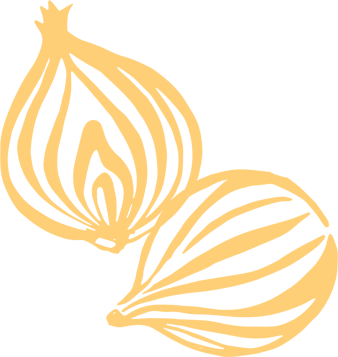 Ingredients
Tortilla Chips
12 oil-free corn tortillas, cut into 1½ inch pieces (about 3 cups)
Zesty Beans
1½ cups frozen lima beans, thawed

1½ cups frozen corn, thawed

1 small onion, cut into ¼-inch dice (1 cup)

1 teaspoon minced garlic

½ teaspoon ground cumin

½ teaspoon dried Mexican oregano

Sea salt
Green Tofu Sour Cream
1 (12-ounce) package extra-firm tofu

¼ cup fresh spinach

2 tablespoons lemon juice

1 tablespoon white wine vinegar

½ teaspoon sea salt

¼ teaspoon yellow mustard
Toppings
1 cup store-bought salsa verde

4 scallions, thinly sliced (½ cup)

¼ cup finely chopped cilantro

2 cups romaine lettuce

1 avocado, diced

1 jalapeño, thinly sliced (optional)
Instructions
Preheat the oven to 350°F. Line 2 baking sheets with parchment paper.

Spread the tortilla pieces on the baking sheets, and bake for 20 to 25 minutes, or until crisp. Remove from oven and set aside to cool for a few minutes. Leave oven on.

Combine the lima beans, corn, onion, garlic, cumin, and oregano in a saute pan with ½ cup of water. Cover pan and cook for 10 minutes, until the beans are tender. Add salt to taste.

To make the tofu sour cream, combine the tofu, spinach, lemon juice, vinegar, salt, and mustard in a blender; blend to a smooth paste.

Arrange half of the baked tortilla chips in the bottom of a 9x13-inch baking dish. Spread half of the beans mixture over the chips. Dollop one-third of the tofu sour cream and salsa over the top, then sprinkle with half of the scallions and cilantro. Repeat with a second layer of chips, beans, tofu sour cream, salsa, scallions, and cilantro.

Bake for 20 minutes, or until heated through.

Remove nachos from oven, and top with remaining salsa and tofu sour cream, plus lettuce, avocado, and jalapeño (if using).

Serve immediately.