Oil, salt, and sugar are often the stars of movie-night snack spreads, so we asked whole-food, plant-based pros what they like to make instead. Swap greasy popcorn and cavity-causing candy for any of these wholesome finger foods, which will satisfy your munchies and pair perfectly with your favorite flick.
Apple Pie Bites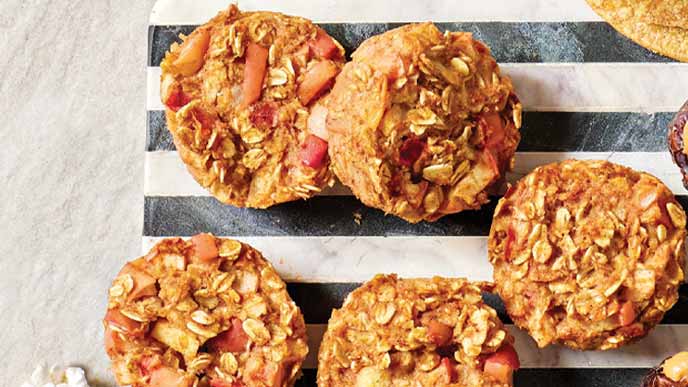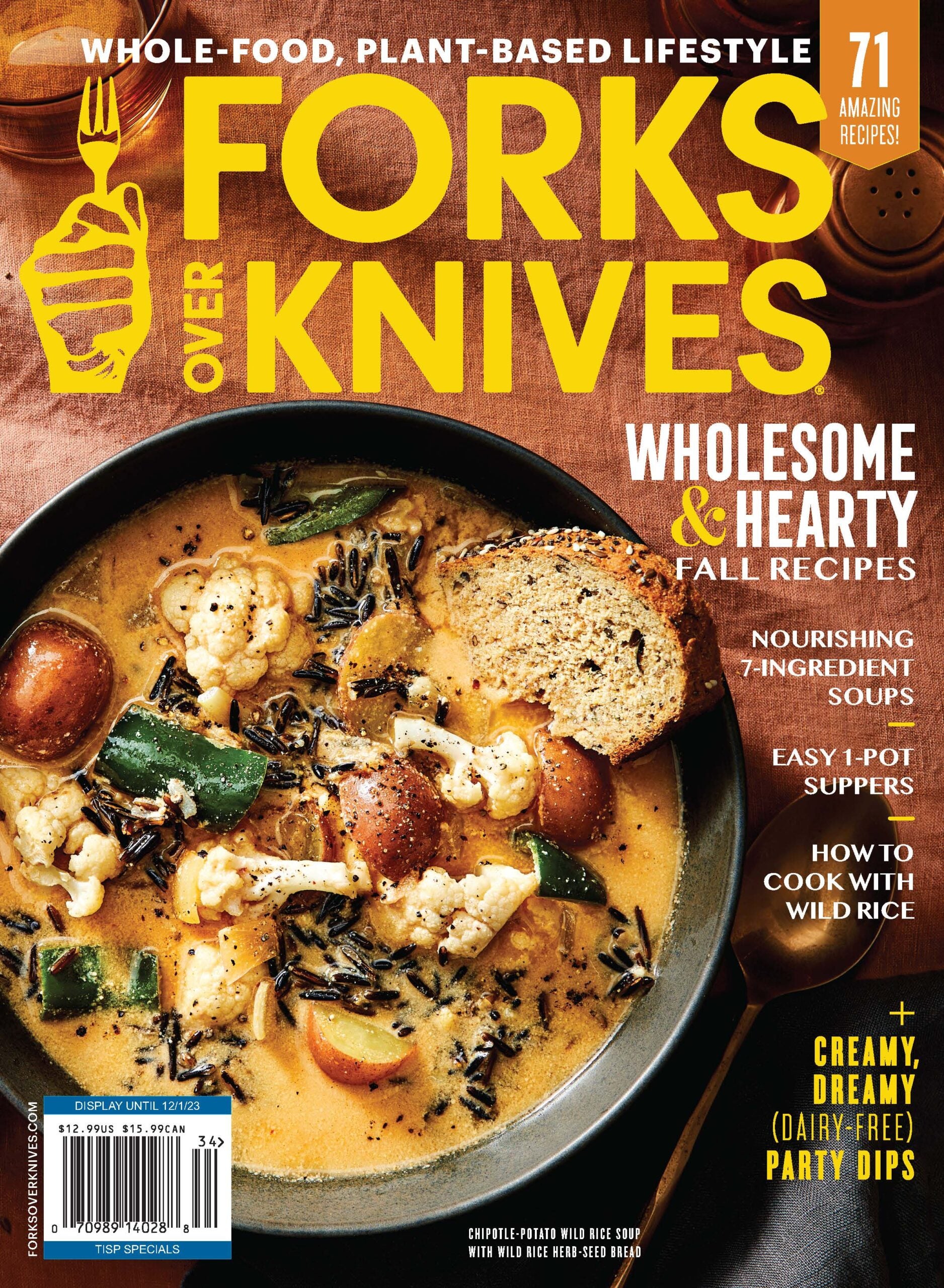 The Fall 2023
Magazine Is Here!
Our gorgeous "bookazine" features expert tips, inspiration, & comforting recipes for fall.
"These have been our favorite movie snack lately. Preheat the oven to 350°F. Dice 4 unpeeled apples, spread them on a baking sheet, and bake 15 minutes. Leave oven on. Place cooked apples in a large bowl, and gently mash to release a bit of liquid. Stir in 1 cup rolled oats; 1 cup unsweetened applesauce; 2 teaspoons lemon juice; 2 teaspoons cinnamon; ½ teaspoon vanilla bean powder; and ¼ teaspoon each ground nutmeg, ginger, and cardamom. Pour batter into a 12-cup silicone muffin pan. Bake 20 minutes. Let cool completely before removing from the pan."—Brittany Jaroudi, founder of The Jaroudi Family
Pickle Popcorn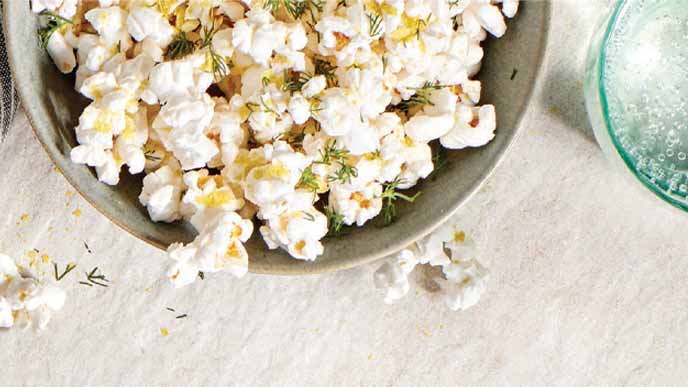 "Our go-to savory snack is pickle popcorn. It sounds odd at first, but if you like pickles and you like popcorn, prepare to be amazed. Put some pickle juice in a spray bottle and lightly spray air-popped or microwaved oil-free popcorn, then dust it with nutritional yeast."—Rachael J. Brown, author of For Fork's Sake: A Quick Guide to Healing Yourself and the Planet Through a Plant-Based Diet
White Bean Queso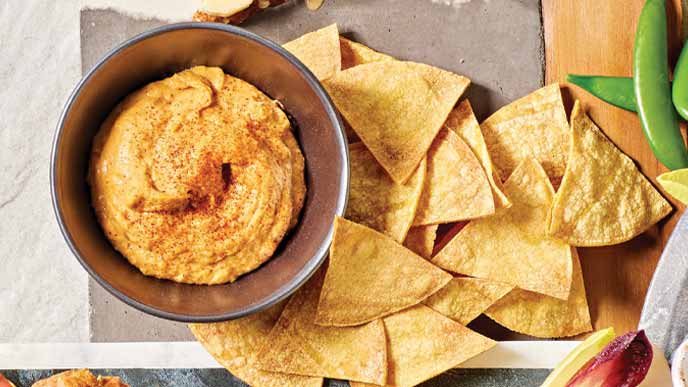 "I love making a 'queso' to pair with salsa and baked chips. In a high-speed blender combine one 15-oz. can white beans (drained); 2 tablespoons each tahini, nutritional yeast, and lemon juice; 1 tablespoon miso paste; 1 teaspoon each cumin, paprika, and garlic powder; a pinch of black pepper; and a little hot sauce, sliced jalapeño, or red pepper flakes, to taste. Blend until creamy. I use the 'soup' function with my Vitamix, which warms up the dip, but you can also heat it in the microwave."—Cleodia Martinez, author of Ay Sus! Whole Food Plant-Based Global Filipino Cuisine
Banana Tahini Toasts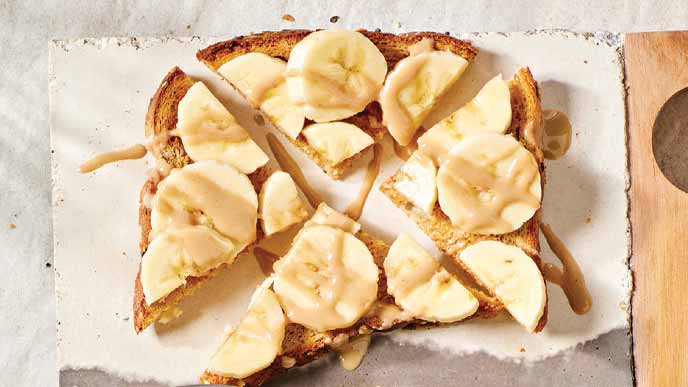 "I like whole grain toast or whole grain crisp bread with slices of banana and a drizzle of tahini, cut into triangles to share."—Sharon Palmer, MSFS, RDN, founder of The Plant-Powered Dietitian
Chocolate Cherry Nice Cream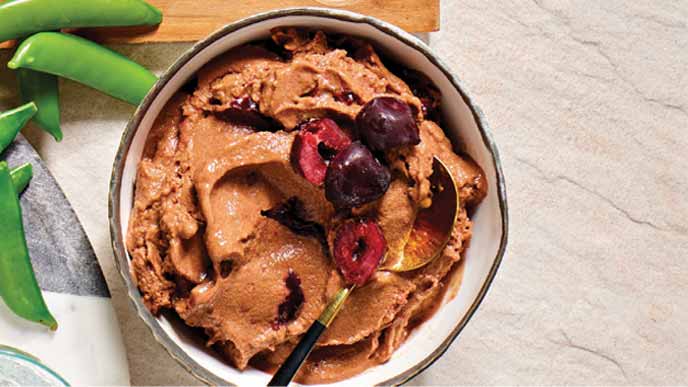 "This is my latest obsession. Place a cup of frozen banana chunks, ½ cup almond milk, and 1 teaspoon pure vanilla extract in a blender. Puree until smooth, adding more milk, if needed. Add 2 tablespoons unsweetened cocoa powder. Puree again. Add ¼ cup frozen cherries. Pulse just to break up the cherries. Serve topped with more cherries."—Katie Simmons, Chicago-based personal chef and founder of Plants-Rule
Classic Crudités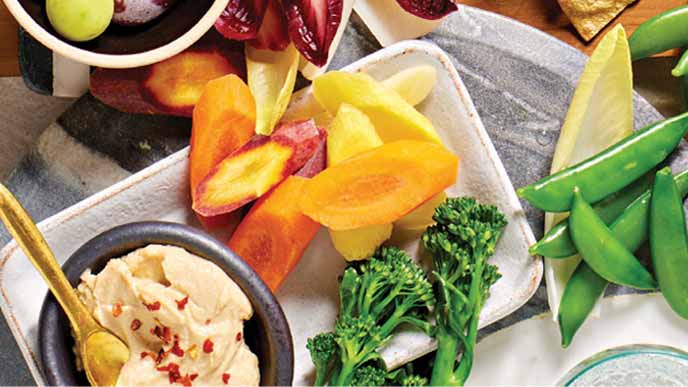 "My favorite movie snack is a veggie platter with baby carrots, sliced yellow peppers, broccoli florets, and cherry tomatoes, with homemade hummus for dipping. Sometimes I have a few pita chips and Kalamata olives on the side."—Judy Brangman, MD, DipABLM, CEO of The Plant-Based MD
Frozen Grapes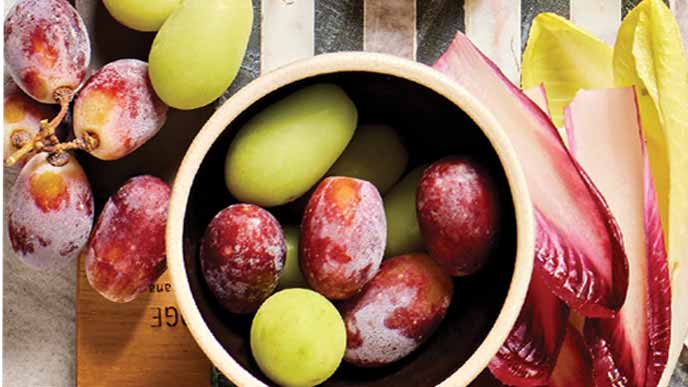 "I absolutely love grapes as a movie snack. They taste fantastic straight out of the refrigerator, but you can also freeze them to make them even more delicious!"—Sheil Shukla, DO, internal medicine physician and author of Plant-Based India: Nourishing Recipes Rooted in Tradition
Peanut Butter Stuffed Dates
"Kids love getting messy making these treats. Using a teaspoon, fill 24 plump pitted dates with 1½ teaspoons peanut butter each. Place the filled dates on a parchment-lined baking sheet, and freeze for 15 minutes. Enjoy right away, or store in an airtight container in the refrigerator."—Del Sroufe, author of The China Study Family Cookbook and Forks Over Knives: The Cookbook
For more healthy vegan meal and snack ideas, check out Forks Meal Planner, FOK's easy weekly meal-planning tool to keep you on a healthy plant-based path. To learn more about a whole-food, plant-based diet, visit our Plant-Based Primer.