Prep-time: /

Ready In:

Makes 10 cups
Taste the rainbow with these colorful veggie bowls that are packed full of vibrant flavors. Daikon radishes and sweet potatoes are spiralized into noodles and then sautéed with broccoli, bell pepper, and carrots until they're crisp tender. Baking cubes of pressed tofu makes it chewy and firm, which is perfect for adding some oomph to the veggie medley. A spicy tamari sauce adds savory stir-fry flavors to the dish while fresh mango delivers juicy sweetness to balance out the savory profile. A drizzle of Tahini-Lime Sauce ties everything together with a pop of citrus and turns this dish into a drool-worthy meal that's bound to become a regular in your recipe rotation.
For more vegan noodles bowl recipes, check out these tasty ideas: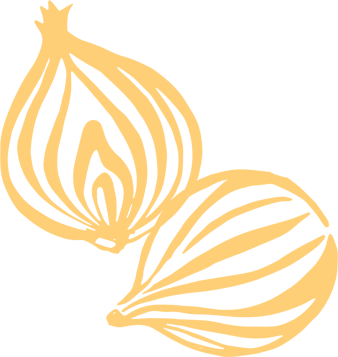 Ingredients
1 14-oz. package firm tofu

12 oz. daikon radishes, peeled

1 8-oz. sweet potato, peeled

2 tablespoons low-sodium tamari

1 tablespoon packed brown sugar

3 tablespoons lime juice

5 cloves garlic, minced

1 teaspoon grated fresh ginger

1 teaspoon Korean chili flakes (gochugaru)

3 tablespoons tahini

2 tablespoons chopped fresh cilantro

1½ cups small broccoli florets

1 red bell pepper, cut into thin strips

1 cup matchstick-cut carrots

1½ cups chopped fresh mango

¼ cup thinly sliced scallions

Lime wedges
Instructions
Cut tofu block in half crosswise. Place tofu on a plate lined with a clean kitchen towel or a double layer of paper towels. Top with three more paper towels and a second plate. Weigh down top plate with something heavy, such as two 15-oz. cans of beans, and let stand 15 minutes to drain.

Preheat oven to 400°F. Line a baking sheet with parchment paper. Cut drained tofu into ½-inch cubes. Spread on prepared baking sheet. Bake 15 to 20 minutes or until golden.

Meanwhile, using the thick noodle blade on a vegetable spiral slicer, cut radishes and sweet potato into noodles. Cut noodles to desired length.

In a small bowl stir together tamari, brown sugar, 1 tablespoon lime juice, 4 cloves minced garlic, ginger, and Korean chili flakes. Set aside.

For Tahini-Lime Sauce, in a bowl stir together the tahini, the remaining 2 tablespoons lime juice, the remaining garlic, and the cilantro. Stir in water, 1 tablespoon at a time, as needed to reach drizzling consistency.

In an extra-large nonstick skillet cover and cook radish and sweet potato noodles, broccoli, bell pepper, and carrots over medium-high 8 to 10 minutes or until crisp-tender, stirring frequently and adding water, 1 to 2 tablespoons at a time, as needed to prevent sticking. Add tofu and the tamari mixture. Cook 2 to 3 minutes or until heated through, tossing gently. Spoon mixture into bowls. Top with mango and drizzle with Tahini-Lime Sauce. Sprinkle with scallions and serve with lime wedges.