Prep-time: /

Ready In:

Makes 4 waffles + 2 cups beans
This creative take on classic hash browns is the perfect savory dish to serve at your next brunch gathering. Shredded carrots and turnips join forces with potatoes to create a veggie-packed nest that gets delightfully crispy on the outside and soft on the inside when baked in a waffle iron. The golden brown grids formed in the press are ideal for holding a saucy bean and kale topping that transforms this simple breakfast side dish into a main course. If you're a fan of spicy food, add extra red pepper flakes to the sauce to really punch up the heat!
Tip: Feel free to add other root vegetables—like sweet potato in place of the russet potatoes or parsnips in place of the carrot or turnip. If you use a beet in these hash browns, be sure to use an older dish towel that you don't mind staining to squeeze the moisture out of the grated vegetables.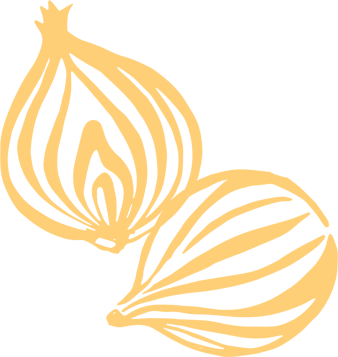 Ingredients
2 small onions

3 tablespoons no-salt-added tomato paste

2 sprigs fresh thyme

1 small bay leaf

3 cloves garlic, minced

Pinch cayenne pepper

1 cup chopped fresh kale

1 15-oz. can cannellini beans, rinsed and drained (1½ cups)

1 large russet potato (8 oz.)

1 medium carrot, peeled

1 small turnip or beet, peeled

¼ cup chopped fresh parsley
Instructions
For spicy bean topping, slice one of the onions. In a medium saucepan combine sliced onion, tomato paste, thyme, bay leaf, one minced garlic clove, cayenne, and 1½ cups water. Bring to boiling; reduce heat. Simmer, uncovered, 15 minutes. Add kale and beans; cook 10 minutes more. Remove thyme sprigs and bay leaf.

For hash browns, place a clean dish towel on the counter. Using the large holes of a box grater, shred the remaining onion, the potato, carrot, and turnip onto the towel. Gather ends of the towel together, hold the bundle over the sink, and twist the towel tightly to squeeze all excess moisture from the shredded vegetables. Transfer vegetables to a bowl; stir in the remaining 2 minced garlic cloves and the parsley.

Preheat waffle maker according to manufacturer's directions, using medium-high setting if available. Spoon the grated vegetable mixture into the waffle maker, gently packing it in. Close lid without locking it; cook 10 to 15 minutes or until golden brown. Serve topped with beans.