Prep-time: /

Ready In:

Makes 6 parathas
Paratha is a type of Indian flatbread often eaten on its own for breakfast or as a side dish with dinner. It can be plain or stuffed, and in this easy recipe we stuff each scrumptious round with herb-infused riced cauliflower. Savory cumin, spicy serrano chile, and zesty lime juice are soaked up by the absorbent cauliflower, ensuring each paratha is packed full of flavors that will tempt your taste buds. Serve it alongside chutney, lentils, curries, or vegetable stews.
For more homemade vegan bread recipes, check out these tasty ideas: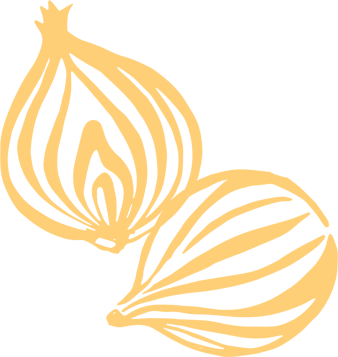 Ingredients
1¼ cups whole wheat flour

½ teaspoon sea salt

3 cups riced cauliflower (12 oz.)

2 tablespoons lime juice

1 tablespoon fresh cilantro leaves

½ teaspoon finely chopped seeded fresh serrano chile

½ teaspoon cumin seeds
Instructions
For dough, in a food processor fitted with a dough blade combine 1 cup of the flour and ¼ teaspoon of the salt. Process, adding ½ cup water, 1 to 2 tablespoons at a time, until a smooth, slightly sticky dough forms. Transfer to a bowl; cover with a cloth. Let stand at least 30 minutes.

Meanwhile, rinse out food processor bowl and replace dough blade with S-shape blade. For filling, in food processor combine the remaining ingredients and the remaining ¼ teaspoon salt. Pulse to a crumble.

On a lightly floured surface, knead dough well. Divide dough into six portions. Add more flour to work surface, if needed, and shape one dough portion into a ball. Flatten ball; roll into a 3-inch circle. Spoon ¼ cup filling in center of circle. Pull dough edges around filling to enclose; pinch to seal. Dust with flour and gently press to form a 5-inch sealed disk. Repeat with remaining dough and filling.

Heat a large nonstick skillet or griddle over high. Add one paratha to hot skillet and reduce heat to medium-low. Cook 2 to 3 minutes or until top of paratha turns light beige. Turn paratha over and cook until small air bubbles form in dough. Turn over again and cook 1 minute more.

To make paratha puff up, use a clean bunched-up kitchen towel or paper towel to gently press the edges one section at time, simultaneously rotating the bread in a circular motion to keep it from sticking to pan. Once paratha has puffed, turn it over and cook a few minutes more until lightly browned. Transfer to a clean kitchen towel and wrap to keep warm and soft while cooking remaining parathas. Serve immediately with

Tomato Tamarind Chutney

, or any other chutney of your choice.