Prep-time: /

Ready In:

Makes 2 cups dip + 6 cups veggies
Skordalia is a thick, garlicky potato dip that hails from Greece and is a delicious addition to any veggie mezze platter. A touch of red wine vinegar adds tangy acidity to the hearty potato mixture and chopped Kalamara olives transport you straight to the Mediterranean coast with their briny flavor. Serve the skordalia with a plate of fresh crudites, such as bell pepper strips, carrots, endive, asparagus, and snap peas. Whole wheat pita chips or baked falafel would also be tasty smothered in this finger-licking-good dip. And if you have leftovers, use it as a creamy sandwich spread for lunch the next day!
Tip: Skordalia should have the texture of hummus. It thickens a bit as it cools, so you can stir in additional potato cooking water if a thinner dip is desired.
For more healthy vegan dips, check out these tasty ideas: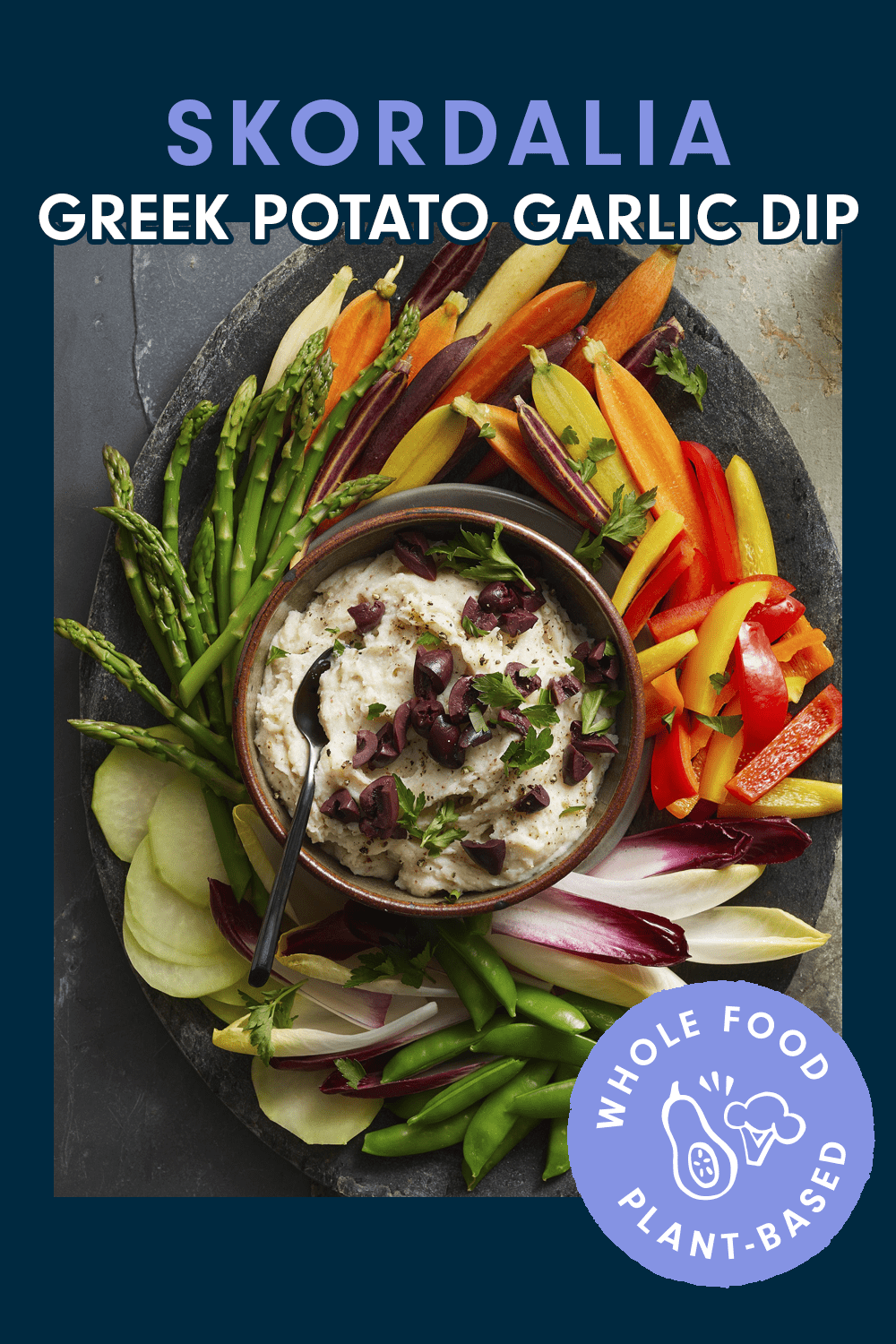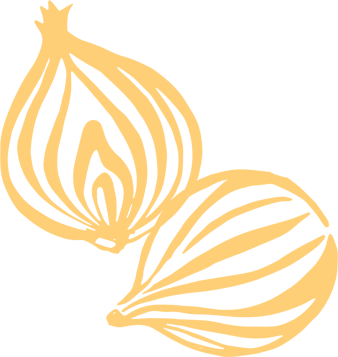 Ingredients
2 medium (12 oz. total) russet potatoes, peeled and cut into 1-inch pieces

10 cloves garlic

¼ cup almond meal

2 tablespoons unsweetened, unflavored plant-based milk

1 tablespoon red wine vinegar

Sea salt, to taste

Freshly ground black pepper, to taste

1 tablespoon chopped Kalamata olives

Chopped fresh parsley

6 cups assorted fresh vegetables (asparagus, bell pepper strips, carrots, celery, endive, kohlrabi, radishes, and/or snap peas)
Instructions
In a medium saucepan cook potatoes and garlic, covered, in enough boiling water to cover about 15 minutes. Drain, reserving ½ cup potato cooking water.

Transfer potato mixture to a food processor. Add almond meal, milk, vinegar, and 2 tablespoons of the potato cooking water. Process just until smooth. Season with salt and pepper.

Transfer to a serving dish. Sprinkle with olives and parsley. Serve warm or at room temperature with assorted vegetables for dipping.

To store, place skordalia in an airtight container. Store in the refrigerator up to 4 days.