Prep-time: /

Ready In:

Makes 12 spring rolls
Sink your teeth into a creative combination of Southwest taco flavors wrapped up in the form of a spring roll. Mushrooms, chickpeas, and walnuts are finely chopped in a food processor and seasoned with a blend of smoky spices and herbs to create a savory plant-based chorizo that serves as the base of each roll. Smashed pinto beans, cilantro, scallions, and fresno chile are layered into each rice paper wrapper before everything is wrapped up like a baby burrito and toasted to crispy perfection in the air fryer. Serve with a side of salsa for dipping, and prepare to take your taste buds on a wildly delicious journey! If you want to switch it up, you can also try these spring rolls fresh and unfried.
Tip: Choose a salsa that is on the thicker side but not too chunky or piecey; that way it will stick to the spring rolls when dipped.
Note: Some chili powders are cut with wheat flour, making them unsuitable for people with gluten allergies. If gluten is a concern, make sure to check the ingredient to ensure it is pure chili powder.
For more healthy air-fryer recipes, check out these tasty ideas: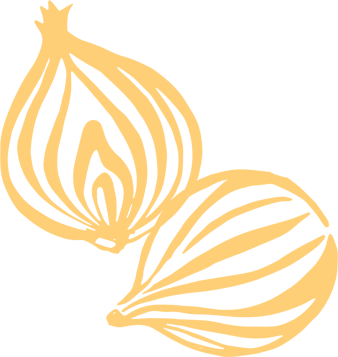 Ingredients
4 oz. fresh cremini mushrooms, sliced

1½ tablespoons mild chili powder (see note in intro)

1 teaspoon ground ancho chile powder (see note in intro)

1 teaspoon ground cumin

¾ teaspoon dried oregano, crushed

½ teaspoon ground coriander

¼ teaspoon garlic powder

¼ teaspoon smoked paprika

⅛ teaspoon ground cinnamon

1 15-oz. can no-salt-added chickpeas, rinsed and drained (1½ cups)

¼ cup chopped walnuts, toasted

3 tablespoons lime juice

12 brown rice paper wrappers

1 15-oz. can no-salt-added pinto beans, rinsed and drained (1½ cups), mashed

½ cup sliced scallions

1 fresno chile, seeded and very thinly sliced

36 fresh cilantro leaves
Instructions
For mushroom chorizo, in a large skillet cook mushrooms over medium-high 6 to 8 minutes or until lightly browned and liquid has evaporated, stirring occasionally and adding water, 1 to 2 tablespoons at a time, as needed to prevent sticking.

In a large bowl stir together the next eight ingredients (through cinnamon). In a food processor combine mushrooms, chickpeas, walnuts, and 1 tablespoon of the lime juice. Pulse until chopped. Add chickpea mixture to seasonings in bowl; stir well to combine.

Create an assembly station with rice paper wrappers, mushroom chorizo, mashed pinto beans, scallions, fresno chile (if using), and cilantro. Fill a wide shallow bowl halfway with warm water and place near wrappers with a cutting board.

To assemble, gently slide one wrapper into the bowl of water; let soak 15 to 20 seconds. Remove wrapper from water, letting excess water drip off, and place on the cutting board. (Wrapper will continue to soften.) Across the middle and the edge farthest from you, arrange a row of three cilantro leaves. Scatter a few fresno chile slices over wrapper. On the edge closest to you, carefully spoon 1 tablespoon mashed beans. Top with 2 tablespoons mushroom chorizo and sprinkle with scallions.

Fold the nearest edge of the wrapper up and over the filling, tucking it under and pulling the roll toward you. Hold the fold in place with a thumb on either side and fold in left and right sides. Continue rolling until wrapper is tightly rolled up. Repeat with remaining wrappers and filling ingredients to make 12 spring rolls.

Preheat air fryer to 390°F. Working in batches, brush spring rolls with the remaining 2 tablespoons lime juice. Place spring rolls evenly spaced in air- fryer basket. Air-fry 6 to 8 minutes or until browned, turning once halfway through cooking time. Keep cooked spring rolls warm in a 200°F oven. Serve with salsa for dipping.