Prep-time: /

Ready In:

Makes 8 cups
Cozy up to a healthy bowl of comfort food with this extremely delicious (and easy) vegan gnocchi recipe. Red lentils and diced carrots add body to a rich ragu that pairs wonderfully with the delicate pillows of whole wheat pasta. A generous spoonful of dried herbs delivers major Italian flavors while a dash of red wine vinegar adds brightness. The secret to whipping up this pasta supper in 25 minutes is buying premade whole wheat gnocchi so most of your effort can be focused on stewing the perfect sauce. A zesty walnut-parsley gremolata makes for a tasty finishing touch that transforms your plate into a meal you might find at a cozy Italian trattoria. Buon appetito!
For more more easy vegan pasta dinners, check out these tasty ideas: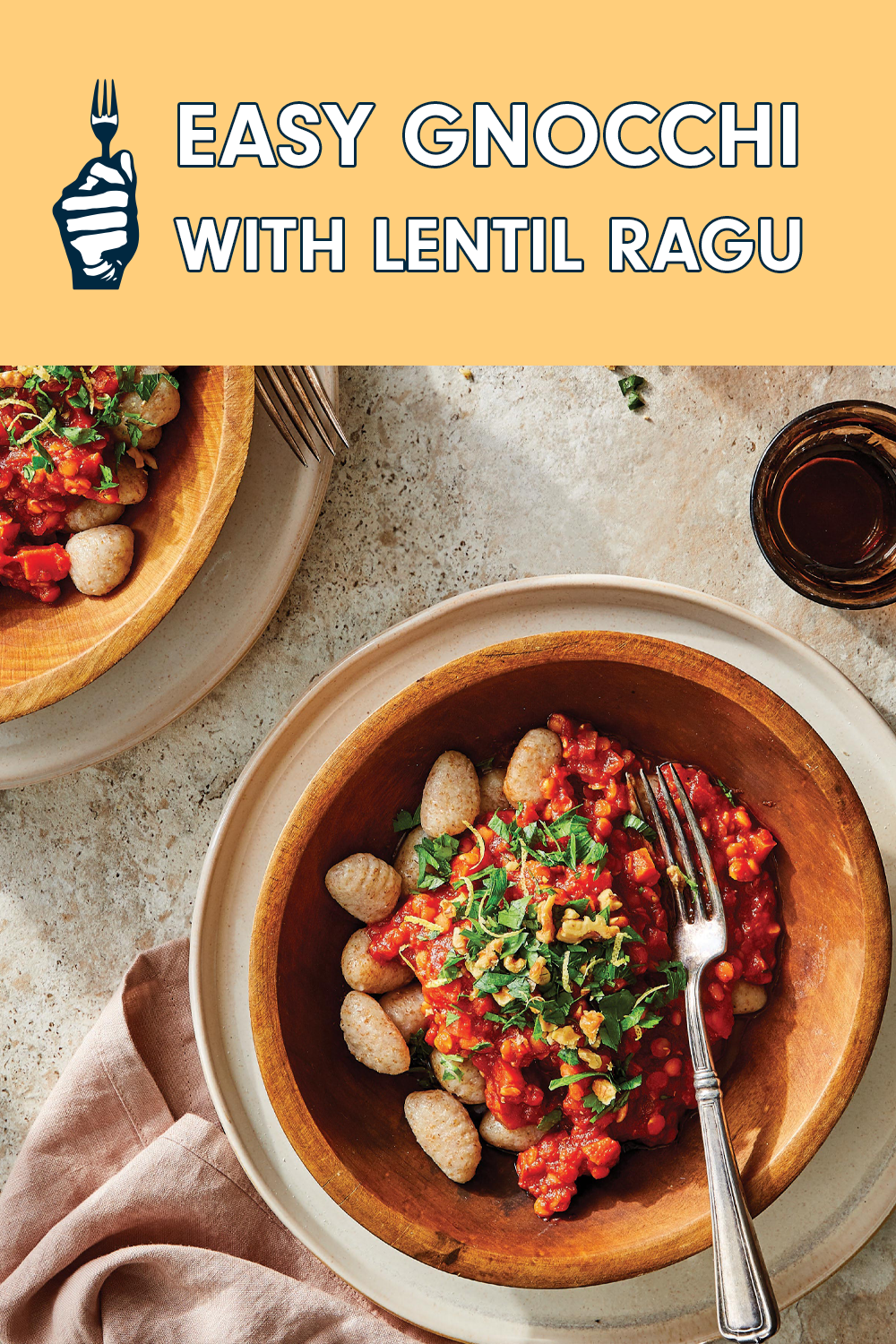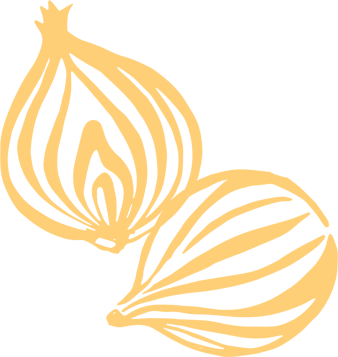 Ingredients
¾ cup finely chopped onion

¾ cup finely chopped carrots

1½ cups low-sodium vegetable broth

1 28-oz. can no-salt-added crushed tomatoes, undrained

1 cup dry red lentils

1 tablespoon low-sodium soy sauce

1 teaspoon smoked paprika

1½ teaspoon Italian seasoning, crushed

4 cloves garlic, minced

1 teaspoon red wine vinegar

¼ teaspoon freshly ground black pepper

12 oz. whole wheat gnocchi, such as Nocca brand

½ cup chopped fresh flat-leaf parsley

1 tablespoon finely chopped toasted walnuts

2 teaspoon lemon zest
Instructions
In a 4-quart Dutch oven cook onion and carrots over medium 5 minutes or until onion is tender, stirring occasionally and adding broth, 1 to 2 tablespoons at a time, as needed to prevent sticking. Stir in remaining broth and the next five ingredients (through Italian seasoning) and 3 cloves of the garlic. Bring to boiling; reduce heat. Cover and simmer 10 minutes or until lentils are tender. Add vinegar and pepper.

Meanwhile, cook gnocchi according to package directions. Drain gnocchi. In a bowl stir together parsley, walnuts, lemon zest, and the remaining clove garlic.

Serve lentil ragu over gnocchi. Top with parsley mixture.