Prep-time: /

Ready In:

Makes 9 cups
The key to light gnocchi is to not overwork the dough or add too much flour: You want pillow-like pasta that melts in your mouth with each bite. A savory mixture of mushrooms and fresh greens adds color and fresh flavor to this vegan gnocchi dish without turning it into a heavy meal. Top it all off with tangy tahini and parsley sauce, and get ready to be transported straight to an Italian trattoria. Serve this restaurant-quality meal at home when you have guests to impress!
Tip: To make ahead, prepare the recipe as directed through Step 4. Freeze gnocchi on a baking sheet and transfer frozen gnocchi to a resealable plastic bag. To prepare, drop frozen gnocchi into boiling water and continue the recipe starting at Step 5.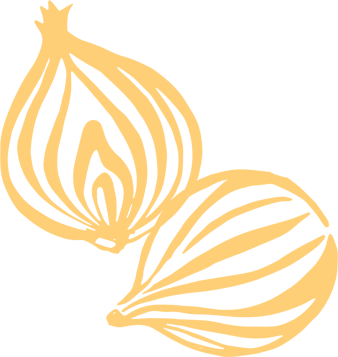 Ingredients
2 lb. russet potatoes, peeled and cut into 1-inch pieces

1 tablespoon flaxseed meal

1 cup white whole wheat flour, plus more for dusting

½ teaspoon regular or sodium-free baking powder

Sea salt, to taste

Freshly ground black pepper, to taste

1½ lb. assorted fresh mushrooms, sliced (9 cups)

4 cups fresh baby spinach or a mix of baby spinach and arugula

½ cup chopped fresh parsley

⅓ cup tahini

¼ cup lemon juice

3 cloves garlic

Crushed red pepper (optional)
Instructions
Place potatoes in a large pot; add enough water to cover. Bring to boiling; reduce heat. Simmer 15 to 20 minutes or until tender; drain potatoes. Return to pot; cook over low, stirring gently, 1 to 2 minutes or until potatoes look dry. Transfer to a baking sheet lined with parchment paper. Let cool to room temperature.

Meanwhile, in a bowl combine flaxseed meal and 3 tablespoons water. Let stand 15 minutes. In a small bowl combine flour and baking powder; season with salt and black pepper.

Press potatoes through a ricer or food mill into a very large bowl. Sprinkle with flour mixture and lightly toss to combine (use hands or a large silicone spatula). Add flaxseed mixture; gently toss to combine. Turn onto a lightly floured surface; gently knead just until smooth. (Do not overwork or add too much flour.) Divide dough into four portions.

Line a large baking sheet with parchment paper; lightly dust with flour. Roll each portion into a long, thin rope ¾ to 1 inch thick. Cut into ½-inch pieces. Place pieces on prepared baking sheet. Create ridges in pieces by pressing gently with tines of fork dipped in flour.

Bring a large pot of lightly salted water to boiling. Reduce heat to a simmer. Add half of the gnocchi. Return to a simmer. When gnocchi float, use a slotted spoon to transfer them to a tray or shallow baking pan. Repeat with remaining gnocchi.

In an extra-large nonstick skillet cook mushrooms over medium, stirring occasionally, until tender and all liquid evaporates. Stir in spinach until just wilted. Add gnocchi; toss to combine. Season with salt and black pepper.

For sauce, in a blender or small food processor combine parsley, tahini, lemon juice, and garlic. Blend until smooth. Add water, 1 tablespoon at a time, until sauce is drizzling consistency. Drizzle over gnocchi mixture. If desired, sprinkle with crushed red pepper.