Prep-time: /

Ready In:

Makes 10 pasteles
In this vegan take on Puerto Rican pasteles, a saucy filling of lentils, herbs, and veggies takes the place of meat. The plant-powered stuffing is infused with briney green olives, spicy serrano chile, and smoky seasonings to create an irresistible symphony of flavors that build in complexity with every bite. While the masa for traditional pasteles is made from a mixture of shredded root vegetables and plantains, our dough saves a little time by using masarepa, a precooked fine cornmeal available in Latin American markets and online. Steaming each pastel in a banana leaf delivers extra moist results and infuses the stuffed pockets with a mild sweetness. Pasteles are traditionally served alongside rice with beans or peas and a potato salad, but feel free to enjoy these tasty dumplings all on their own.
For more vegan Latin American–inspired recipes, check out these tasty ideas: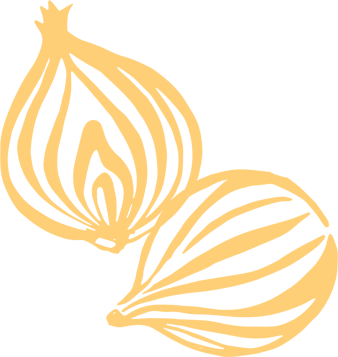 Ingredients
2 cups masarepa

1 teaspoon sea salt

1 cup finely chopped onion

1 cup finely chopped red bell pepper

6 cloves garlic, minced

½ cup packed fresh cilantro (leaves and stems)

½ cup chopped pitted green olives

¼ cup chopped scallions

2 tablespoons capers

2 teaspoons dried oregano, crushed

1 teaspoon ground annatto or sweet paprika

1 teaspoon ground cumin

1 fresh serrano chile, chopped (with seeds)

1 teaspoon paprika

¼ teaspoon freshly ground black pepper

1½ cups cooked brown lentils

2 tablespoons tomato paste

1 tablespoon apple cider vinegar

10 fresh or thawed frozen banana leaves
Instructions
For dough, in a medium bowl combine masarepa, salt, and 3 cups hot water. Mix well. Cover and let cool 15 to 20 minutes.

For filling, in a large skillet combine onion, bell pepper, and garlic. Cook over medium 10 to 12 minutes or until tender, stirring occasionally. Add the next 10 ingredients (through black pepper); mix well. Cook 10 minutes more, stirring occasionally. Stir in lentils, tomato paste, and vinegar.

Trim banana leaves into 12-inch squares; trim away tough spines. If using fresh leaves, lightly toast them over an open flame to make them more pliable. (Thawed frozen leaves will be pliable.)

Prepare an assembly station with a cutting board, bowl of water, two platters, dough, filling, banana leaves, and kitchen twine.

Roll about ⅓ cup dough between your hands to form a ball; repeat until you have 10 balls, placing balls on a platter and covering with a clean cloth as you go.

Place a banana leaf on the cutting board. Dip your fingers in water and pat over banana leaf to moisten. Place one dough ball in the center of the leaf. Using your hands, flatten dough into a disk roughly 6 inches in diameter. (It should be as thin as pita bread.)

Spoon 3 tablespoons filling in the center of disk. Lift banana leaf at one edge and fold over so the dough covers at least half the filling, then gently peel banana leaf away from the dough. Repeat with the opposite side, ensuring the edges of dough meet in the middle to cover filling. Repeat this technique with the top and bottom edges of the banana leaf to fully enclose the filling in dough. Wrap the leaf all the way around the dough. Fold the top and bottom edges inward to seal. Place the pastel, folded side down, on a platter.

Repeat steps 6 and 7 with the remaining banana leaves, dough, and filling to make 10 pasteles. Tie each with kitchen twine like a package.

Bring a large pot of water to boiling. Using tongs, add packages to water. Boil 10 to 15 minutes. Use tongs to remove from pot. Transfer to a platter and let cool 10 minutes. Serve warm. Snip twine and remove banana leaves just before eating.